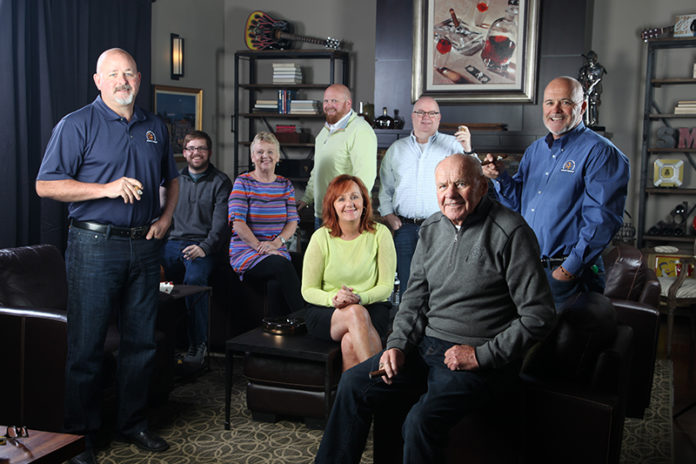 After going through a year dominated by COVID-19, flavored tobacco bans, new regulations and tax increases, Smoker Friendly International is coming out strong. In January 2021, the company changed from a privately held family company to a limited partnership, with investment firm Main Street Capital Corporation taking a minority stake for nearly $52 million. The new company, Bolder Panther Group LLC, is based in Boulder, Colorado, and named for the town where the Gallagher family lives and the mascot—the Panthers—of Boulder High, where five generations of Gallaghers attended. The operations of the company are still run by the Gallagher family, founders of Smoker Friendly International.
The Gallaghers' company began in 1984, when Terry Gallagher Sr. left the oil business to go into retail by purchasing Gasamat Oil's filling stations. The gas stations were the primary business until the Gallaghers realized the potential of tobacco in the mid-1990s, leading to the launch of Smoker Friendly.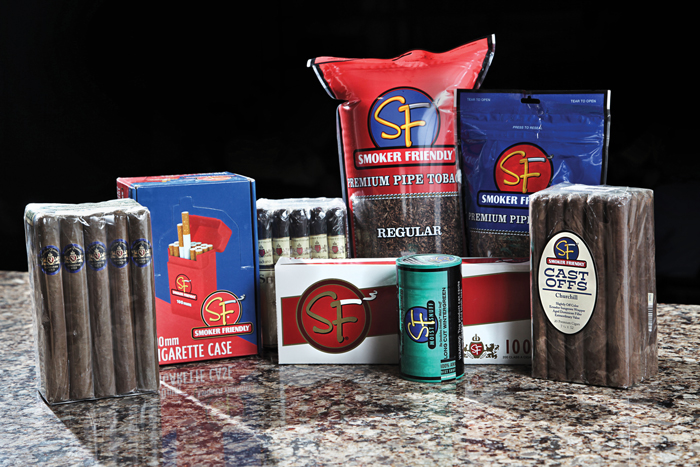 Smoker Friendly not only owns its own stores but licenses its products to tobacco retailers so they can buy a range of private-label products, from RYO to cigarettes and premium cigars—basically, all nicotine products, with the exception of snus and vapor. One of Smoker Friendly's big sellers is a private-label hemp wrap, marking the diversity of the company's portfolio. With each license, retailers not only receive support but also signage and high-level point-of-sale systems, making the proprietary Smoker Friendly brands seem as important as the big boys with the big bucks. In addition, the license guarantees protection within a territory, giving retailers an exclusive on the Smoker Friendly products, such as Smoker Friendly cigarettes, which are a value brand offered for low prices in stores.
Smoker Friendly has experienced growth in the 2000s, but like everyone else, last year was a challenge due to the COVID-19 pandemic. The company experienced some temporary closures, especially with many of its cigar lounges. Terry Gallagher Jr., the current CEO of the company, says at one point 25 stores were closed in a combination of states, and it took quite a while to get them reopened. When the stores finally did reopen, the rebound was good, giving Smoker Friendly a good year overall. Despite challenges that were brought on last year by the pandemic, it also provided some unexpected opportunities.
"In 2020, we bought 22 stores in February from Tobacco Road Outlet and later in the year, three Smoker Friendly stores from a licensee in North Carolina. That was in addition to 33 stores in Missouri in November of 2019," Gallagher explains. "To buy that many stores takes a lot of resources, and we knew if we wanted to continue to grow, we needed additional capital. You can only go so far financing it internally through leveraging assets or cash, so we looked in the marketplace for about a year, then went out into the capital markets."
While exploring the capital markets, one of the first things Gallagher learned was that many markets liked the story and numbers Smoker Friendly had to offer but said they could not be involved with tobacco. For many of the financing prospects, tobacco was a big no-no, with many of the firms even having prohibitions on tobacco in their governance documents. As he continued to explore different options in the market, Gallagher did receive what he considered to be great feedback on what reasonable valuations were. Gallagher says that is one reason some tobacco store owners have unrealistic expectations—they see the convenience store segment getting high multiples, not always realizing that is actually a bad comparison.
"It's not realistic to think of yourself as a convenience marketer because typically you don't have real estate and you don't have a couple of million dollars in hard assets per location," he says. "Typically, cigarette and tobacco stores are more highly regulated and probably have short-term leases. There are a lot of negatives that go against them, so looking at convenience stores is not the same."
In December 2020, Gallagher and his family signed the deal with Main Street Capital, which is based in Houston, Texas. Gallagher continues, "It allowed us to sell a small piece of the company and take some money off the table for the family members. We always had reinvested, year after year, so it allowed us to unlock some equity and gain a financial partner who is very supportive of growth."