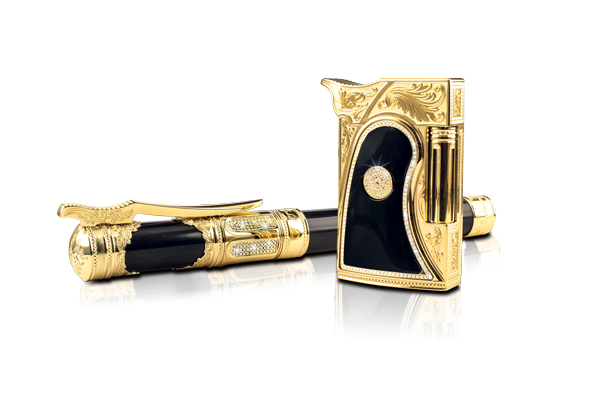 S.T. Dupont has been making luxury items since it was founded in 1872. In its 145-year history, its clientele has included celebrities like Jacqueline Kennedy Onassis, Marilyn Monroe, Audrey Hepburn and Humphrey Bogart. When asked what it is about S.T. Dupont that has appealed to aristocrats, celebrities and aficionados worldwide for generations, Alain Crevet, the company's CEO, says it comes down to the quality and craftsmanship of the brand.
"We are not here to do a lot of quantity. Quality, perfection in the details and sleek, timeless design is what defines S.T. Dupont," says Crevet. "We're growing regularly and nicely. We sell about 100,000 units a year and about 50,000 to 60,000 units of the more traditional lighters. I could easily drop the price by half and triple my sales, but I don't want to do that because I would have to compromise on the quality and make something more basic. The company is growing nicely, we make money, and our shareholders are happy, so we have the mentality that small is good."
IF AT FIRST YOU DON'T SUCCEED …
The life and rise of Simon Tissot Dupont is a quintessential story of entrepreneurship. In 1865, 18-year-old Dupont left Savoie, France, and moved to Paris to work with his uncle, François. His uncle, who had moved to Paris and become a photographer, offered Dupont a job as his assistant at his photography workshop. Dupont found France's vibrant capital city inspiring and began interacting with the city's bourgeois and upper class as they sought out the services of his uncle.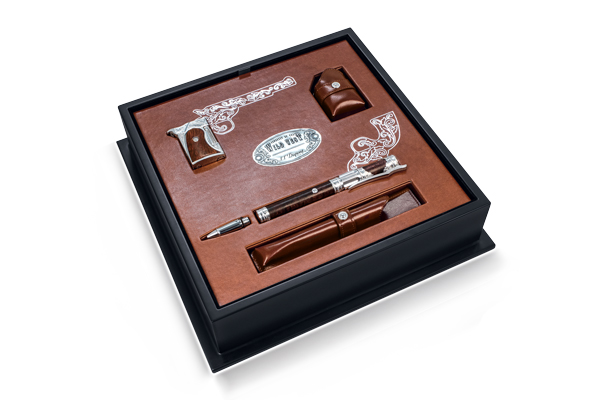 While things were going extremely well for Dupont and his uncle's photography business, it was unable to survive the Franco-Prussian War of 1870. Dupont and his uncle closed up shop and moved back to the Savoie region. While his uncle remained in the area, Dupont missed the life he had lived in Paris and moved back in 1872. When he returned, he noticed that the spirit and people of Paris had changed due to the war, with the rich holding a much more important role in Paris society. Wanting to prosper and be a successful businessman once again, Dupont invested all of his money into creating a factory that built luxury horse-drawn carriages. It burned down soon after he started it. Undeterred, he teamed up with a friend and opened a champagne house, but that didn't catch on as well as he had hoped.
Following World War I, Simon Tissot Dupont stepped down from managing his company in 1920. He died in 1922, and his sons, André and Lucien, assumed control of the family business and continued the legacy their father had created. The two sons adopted a new name for the company their father had founded: Les Fils de S.T. Dupont, French for "the sons of S.T. Dupont."
LIKE FATHER, LIKE SONS
Like their father, André and Lucien catered to a list of prestigious clientele and paid close attention to every detail of their goods. To control the quality of the company's products, the employees of S.T. Dupont were all housed in the company's workshops, and each artisan had a reputation and was known for their expertise. This is a practice that S.T. Dupont still embraces today to ensure it is meeting the high standards and expectations of its customers.
"It's all entirely handmade in France," Crevet proudly explains. "To make a special Dupont pen or lighter requires 60 to 80 hours of hand work. We manufacture everything—every single spare part. We make it all ourselves."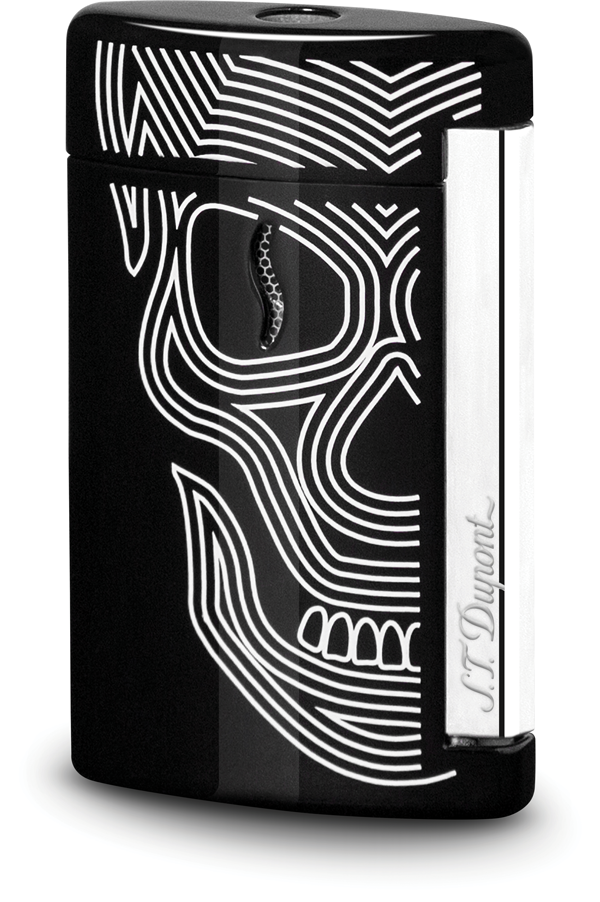 THE FINE DETAILS
Today, S.T. Dupont continues to manufacture a variety of goods, including leather briefcases, humidors, lighters, pens, cigar cutters and other accessories. When now-CEO Alain Crevet was just 18, his father gave him a Dupont lighter to mark the start of his adulthood. This is a tradition that runs through Crevet's family, and it's one that he will pass on to his sons and hopes that they, too, will pass on to his grandchildren.
"People will say, 'Yeah, your products are very good and very nice, but they're very expensive!" Crevet says. "Why would people go and spend $1,000 when they could get a lighter for $50?' But after one to six months, a $50 lighter has gone bad. People are moving away from that. In our case, some of our lighters are built to last a century. I have a Dupont lighter that my father gave to me when I was 18. It was a lighter he had, and that lighter was 80 or 90 years old and in perfect shape. That's why I say, instead of buying a cheaper lighter every six months, buy yourself one of our fantastic pieces. Even if you have to pay $500 to $700, it will last you a lifetime."
With prominent figures like former New York City Mayor Rudolph Giuliani and the French President Emmanuel Macron each recently seen sporting Dupont accessories, S.T. Dupont appears set for continued growth and success. From its early start as nothing more than Simon Tissot Dupont's desire to make beautiful things for the elite to its modern quest to craft exceptional accessories for today's aficionado, the company continues to innovate and lead as an example that, in order to be memorable and leave a lasting impression, one cannot lose sight of the finer details in life.
– Story by Antoine Reid
This story first appeared in the November/December 2017 issue of Tobacco Business magazine. Members of the tobacco industry are eligible for a complimentary subscription to our magazine. Click here for details.