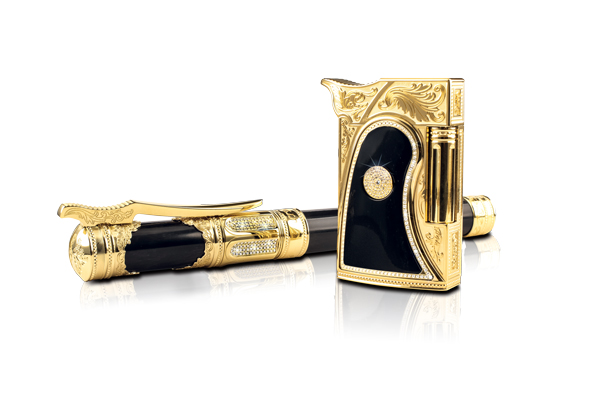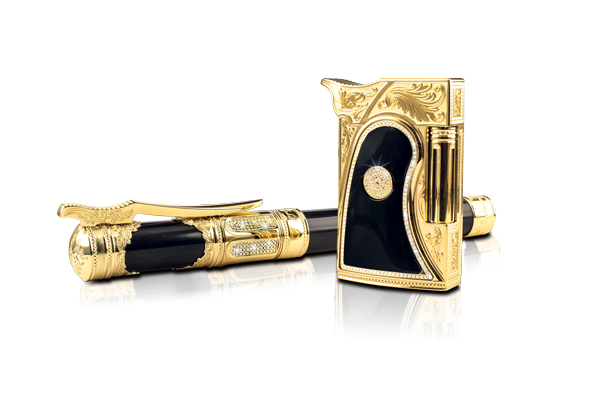 S.T. Dupont has been making luxury items since it was founded in 1872. In its 145-year history, its clientele has included celebrities like Jacqueline Kennedy Onassis, Marilyn Monroe, Audrey Hepburn and Humphrey Bogart. When asked what it is about S.T. Dupont that has appealed to aristocrats, celebrities and aficionados worldwide for generations, Alain Crevet, the company's CEO, says it comes down to the quality and craftsmanship of the brand.
"We are not here to do a lot of quantity. Quality, perfection in the details and sleek, timeless design is what defines S.T. Dupont," says Crevet. "We're growing regularly and nicely. We sell about 100,000 units a year and about 50,000 to 60,000 units of the more traditional lighters. I could easily drop the price by half and triple my sales, but I don't want to do that because I would have to compromise on the quality and make something more basic. The company is growing nicely, we make money, and our shareholders are happy, so we have the mentality that small is good."
IF AT FIRST YOU DON'T SUCCEED …
The life and rise of Simon Tissot Dupont is a quintessential story of entrepreneurship. In 1865, 18-year-old Dupont left Savoie, France, and moved to Paris to work with his uncle, François. His uncle, who had moved to Paris and become a photographer, offered Dupont a job as his assistant at his photography workshop. Dupont found France's vibrant capital city inspiring and began interacting with the city's bourgeois and upper class as they sought out the services of his uncle.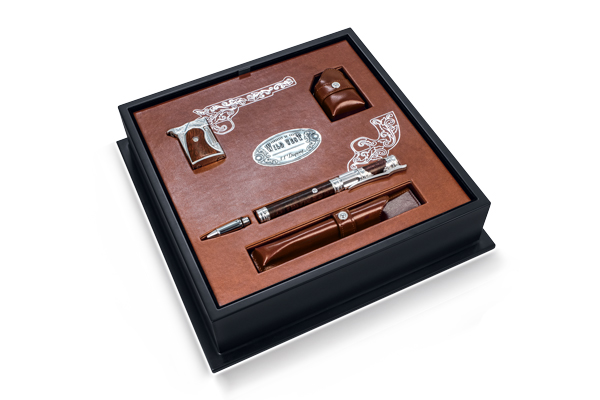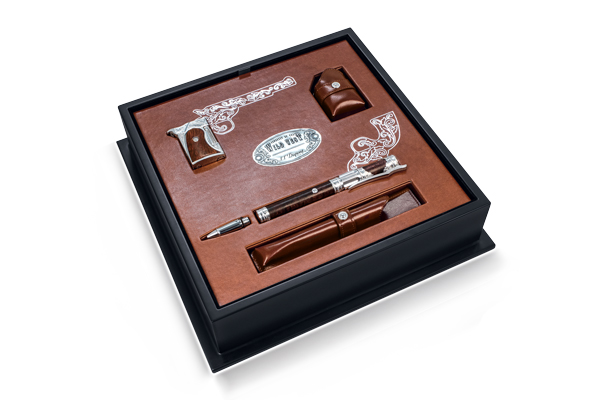 While things were going extremely well for Dupont and his uncle's photography business, it was unable to survive the Franco-Prussian War of 1870. Dupont and his uncle closed up shop and moved back to the Savoie region. While his uncle remained in the area, Dupont missed the life he had lived in Paris and moved back in 1872. When he returned, he noticed that the spirit and people of Paris had changed due to the war, with the rich holding a much more important role in Paris society. Wanting to prosper and be a successful businessman once again, Dupont invested all of his money into creating a factory that built luxury horse-drawn carriages. It burned down soon after he started it. Undeterred, he teamed up with a friend and opened a champagne house, but that didn't catch on as well as he had hoped.
Following World War I, Simon Tissot Dupont stepped down from managing his company in 1920. He died in 1922, and his sons, André and Lucien, assumed control of the family business and continued the legacy their father had created. The two sons adopted a new name for the company their father had founded: Les Fils de S.T. Dupont, French for "the sons of S.T. Dupont."