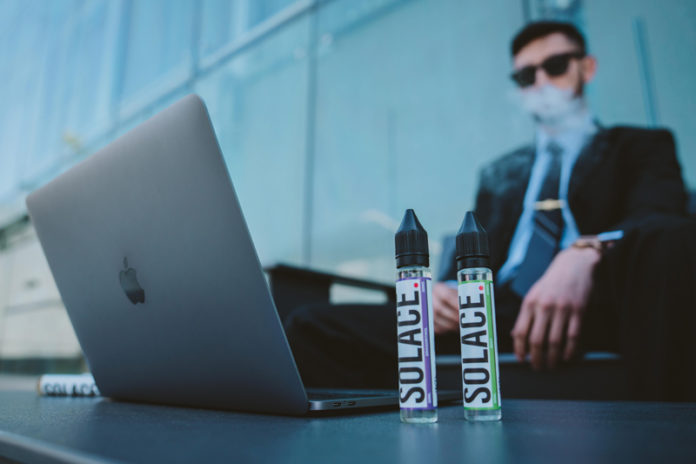 The rapid growth of the vapor industry has been attracting a steady influx of entrepreneurs aiming to capitalize on the potential that a viable alternative to smoking combustible cigarettes represents. While many of these are opportunistic ventures looking to make a quick profit before regulations go into effect, several serious players committed to the long term have entered the fray with promising technology and the managerial firepower to position their companies for the long haul. One of these is Solace Technologies, the brainchild of four young co-founders who set out to develop a more effective and economical nicotine e-liquid.
"We were seeing smokers trying to switch to vape product, but the nicotine levels were low and so they would try to vape but realize it wasn't giving them the satisfaction they were looking for," recounts Eric Anwar, chief marketing officer and a co-founder of Solace Technologies, along with partners Brendan McDermott, Lorenzo De Plano and Jomie Raymond. "Most would continue to smoke cigarettes and vape indoors [when smoking isn't allowed]. It is not really solving the problem."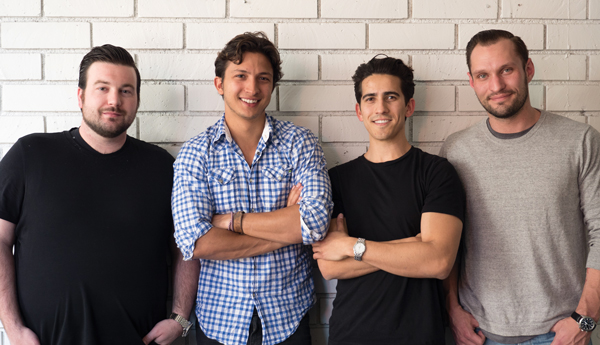 Finding Flexibility
One vapor company, Pax Labs, had managed to deliver a more comparable solution by harvesting nicotine salt, the natural state of nicotine, from tobacco leaves and using it in e-liquids. Vapers quickly discovered that liquids made with nicotine salt more closely mimic the sensation of smoking, offering a "rush" and "throat hit" similar to that provided by combustible cigarettes. However, Pax Labs' patented e-juice formula was only available inside disposable pods that could only be used with its device, the Juul.
"Juul was limited in flavors, and it was very expensive, so we thought people will want a cost-effective method of switching over, and they will want flavors they like," explains Anwar. "Plus, there was a lot of community support for the open bottle. That is where we saw white space and jumped in."
Solace's four partners set out to develop a nicotine salt-based e-liquid in flavors that smokers would enjoy and that could be used in open-system devices (and, ultimately, in closed-system devices that vapers "hack"). The effort was an immediate hit, winning a Best New Product Award at the 2016 Tobacco Products Expo show and gradually gaining a loyal following in the vapor community.
"Early on, education was our biggest challenge," notes Anwar, who says vapers were not familiar with nicotine salts and disconcerted by the nicotine levels in Solace's e-liquids. The nicotine levels in traditional e-liquids tend to range between 3 mg and 8 mg, while nicotine salt-based e-liquids have quantities like 30 mg and 50 mg because the dosages consumed are smaller.
Vapers have since embraced nicotine salt-based products, propelling the Juul to the forefront of the vapor market and giving companies like Solace a competitive edge its founders intend to continue to leverage. "Education is still a key component of transitioning customers into these new product forms, nicotine salts, by educating them on the benefits of them and showing that they can achieve the same satisfaction without smoking a combustible cigarette," says Anwar, who points out that smokers are primarily looking for a satisfying, convenient and affordable alternative. "An open system gives them a wider variety of flavors from which to find one or two that work for them as an alternative to what they are using. They're also are a lot more cost-effective. Once people try it, they're willing to refill a pod to use the product they like. That touches back on the educational aspect we discussed. It looks complicated, but after the first time you use it, you realize it is fairly convenient, and you can choose any flavor you want. That is the beauty of the open system."