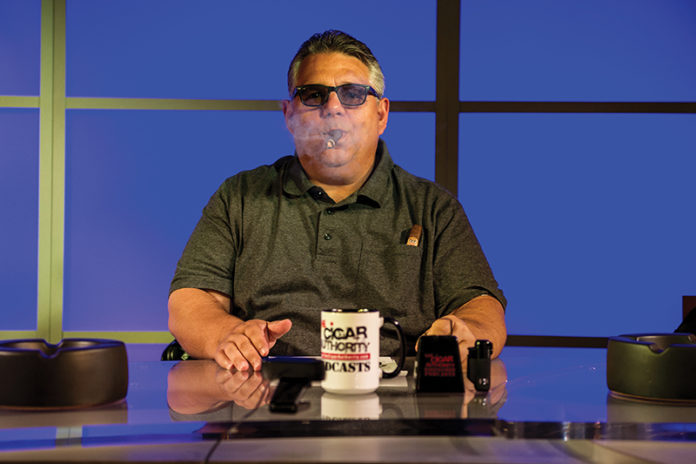 In 2019, David Garofalo, the owner of 2 Guys Smoke Shop, which is based in Salem, New Hampshire, seems to be licensed to print his own money. With three locations in New Hampshire that encompass 18,000 square feet of retail space, as well as a thriving online business, Garofalo possesses perhaps one of the largest independently owned premium tobacco retail businesses in the world.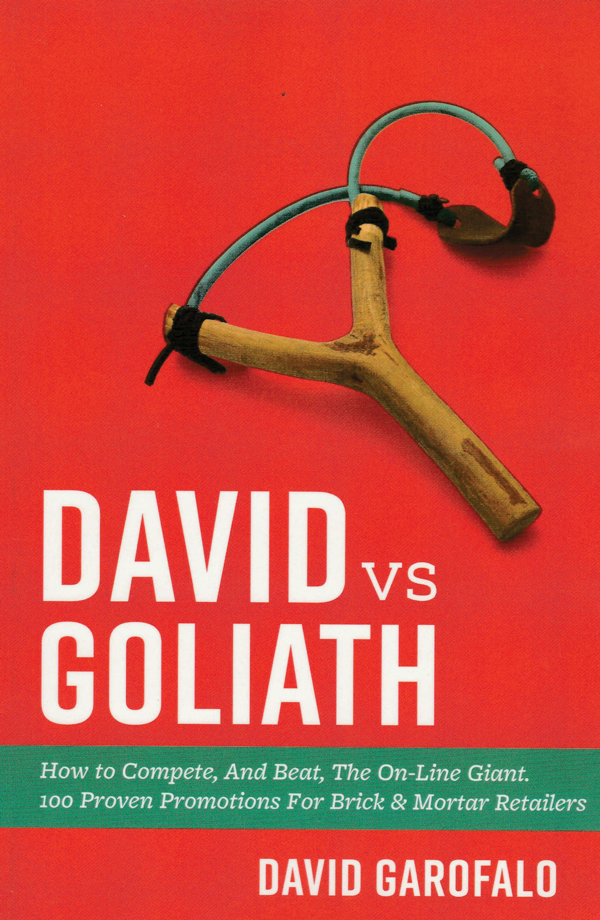 Instead of just selling cigars and assorted smoking accessories, Garofalo is providing experiences that deepen the relationships between his stores and their customers. In an age when online retail outlets, such as Amazon, and national big-box store chains have driven a large number of independently owned mom-and-pop retailers out of business, 2 Guys Smoke Shop has thrived. Concerned about independent retailers' futures, Garofalo decided to share the secrets to his success in his first book, David vs. Goliath: How to Compete, and Beat, The On-Line Giant. 100 Proven Promotions for Brick & Mortar Retailers.
"We hear that the Amazons of the world are driving independent retailers out of business," Garofalo says. "During the online boom, my retail business has actually grown. I didn't lose out to the online guy because I did things that they wouldn't or couldn't do. What can I do that they can't do? That's the premise of the book—what can a retailer do to compete and beat the online giant?"
The online retail business model has a lot of advantages, to be sure. Shoppers may make their purchases from the convenience of their homes. A virtual store has almost limitless warehouse space, giving potential shoppers a wider array of options. Buying their products in massive amounts also often gives online retailers an edge on offering lower prices. If independent brick-and-mortar retailers choose to compete with the online sellers on convenience, selection and price, they are doomed to fail.
Experience Matters
David vs. Goliath consists of 100 promotional ideas that Garofalo himself has done in his stores throughout his 34-year history as a cigar retailer, as well as 27 nuggets of "retail wisdom" interspersed throughout the book's 229 pages. Each of the short promotional chapters is organized to provide a brief explanation of the promotion, the basic idea of the promotion, what sort of preparation is needed to run the promotion, an example of how a store ran the promotion and the results of the promotion. David vs. Goliath serves as a do-it-yourself guide to building a stronger retail business, no matter if you are selling cigars, running a bakery or managing a hair salon.
"While I'm a cigar retailer, I chose to write about retail in general," Garofalo explains.
"Retail is retail. I have been in the restaurant and nightclub businesses, and I think when it comes to brick-and-mortar sales we're all in the same boat."
While any type of retail store could run any of the promotions listed in the book, Garofalo points out that all of the ones that made it into David vs. Goliath have been ones that he has run in his cigar stores, and they have all proven to work.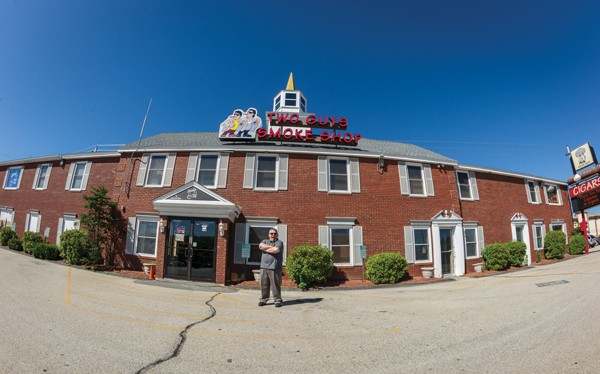 "I was six short of 100 when I finished the book, and my editor asked if I could add six more," Garofalo explains. "I came up with six more and ran them to prove that they worked before putting them into the book. I don't bat 1,000. All of the ones in the book bat 1,000, but I have done a lot of promotions that failed. Maybe I would tweak them and try them again but sometimes not. Then I try to discover why it didn't work, and it helped me to the next promotion. There are 34 years of trial and error—and ultimately success—in all the promotions and retail wisdom I share in David vs. Goliath."
Each section inside David vs. Goliath is just two or three pages, and the descriptions of the promotions are written in a friendly, down-to-earth style that's easy to understand and fun to read. Retailers looking for ideas on how to run their next promotion needn't read David vs. Goliath cover to cover; rather each section is independent from the all the others, going from simple promotions such as "Guess How Many Jelly Beans Are Inside The Jar," at the front of the book, to slightly more complex promotional ideas toward the back of the book, such as "The Annual Ornament" and "The Anniversary Party."
"Though I have an online presence, I have always concentrated on brick-and-mortar, and I want to help other brick-and-mortar businesses," Garofalo says. "I meet with other brick-and-mortar cigar retailers at trade shows and try to help them out by sharing with them what has worked for me and what hasn't worked for me. I don't want them to repeat the same mistakes that I have made, which is ultimately why I chose to write David vs. Goliath."
Adding Value to Promotions
While increasing a store's customer base is a valuable goal for any business, adding new customers is just a part of what conducting promotions can achieve. Promotions also can provide "bounce-back"—incentives that improve the likelihood of a customer returning to the store more frequently. They can also build add-on business. Coupling one product with another product and providing a discount on them when a customer buys both of them can also have a seriously beneficial effect on the store's monthly profit-and-loss statements. The best promotions provide an element of all three and vastly improve the average ring per customer—the amount of money each customer spends at the store per visit.
"The more customers we get, the more money we earn and the more profit we generate," Garofalo explains. "I want to get other people's customers, I want my customers to return more often, and I want customers who have never bought from us before to start shopping with me. I also want my customers to spend more money with me. A typical cigar store averages $25 to $30 per sale, but it is $64 at 2 Guys Smoke Shop. Promotions have grown our average ring, and we want to continue to bring that average ring up. Some of the promotions will be something like 'spend $75 or more and you get to pop a balloon for a prize or discount.' That promotion requires a customer to spend more than the average ring. Sometimes it requires a customer to spend $100 or more. That's another way of growing a business. Then there are add-ons, which is when somebody makes a purchase and then we add on something else—a single cigar or an accessory. If you add on something, you get something for free. That add-on helps the average ring. All of them work hand-in-hand, and I'm not trying to do one of these things but all of them at the same time. That compounds the effectiveness of the promotion, which adds to your bottom line."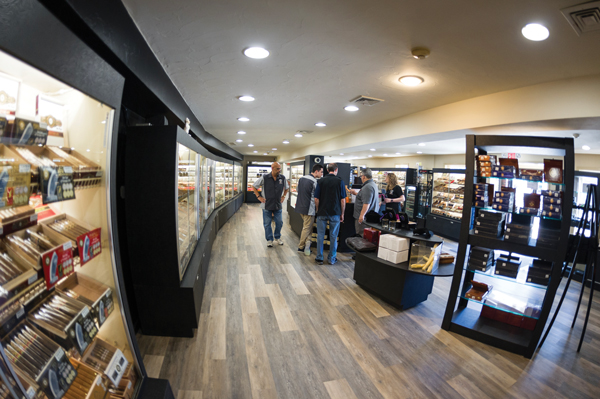 Having built 2 Guys Smoke Shop from a 200-square-foot store that struggled in the early years to the big three-store presence it now enjoys, Garofalo is happy to help other retailers build better businesses as well. While the online giants might garner all the headlines in the business pages of the local newspaper, the locally owned independent retailers can still be the backbones of communities, contributing valuable jobs and offering places for people from various backgrounds to meet, shop and enjoy fellowship together.
In the biblical story of David and Goliath, rather than donning the armor and bearing the weapons that King Saul offered him before he confronted Goliath, David chose a simple sling to slay the Philistine giant. He beat the giant with the tools that he was familiar with instead of using weapons that he wasn't comfortable using. For David Garofalo, retailers have a proverbial sling in their own arsenal that they can use to survive and thrive against the online giants, and in David vs. Goliath he provides the ammunition that retailers can use to defend and grow their businesses.
David vs. Goliath: How to Compete, and Beat, The On-Line Giant. 100 Proven Promotions for Brick & Mortar Retailers is available at Amazon, Target, Barnes & Noble and www.DavidGarofalo.com.
This story first appeared in the January/February 2020 issue of Tobacco Business magazine. Members of the tobacco industry are eligible for a complimentary subscription to our magazine. Click here for details.
– Story by Stephen A. Ross, editor-in-chief of Tobacco Business Magazine.