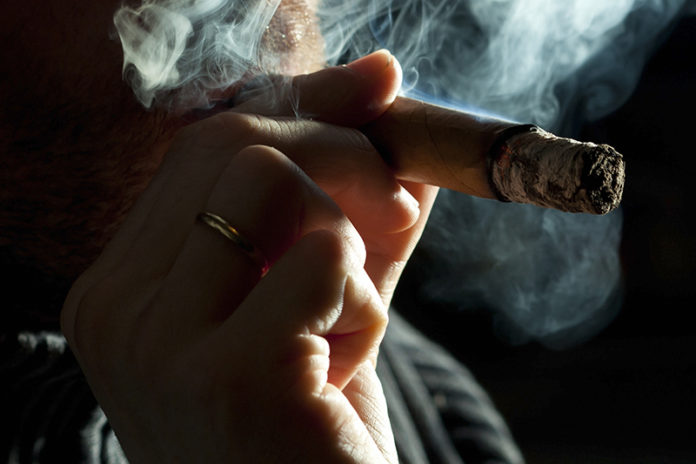 Six public health groups have asked to intervene in two lawsuits that challenge the FDA's deeming rules impacting premium cigars and electronic cigarettes.
On Monday, July 24, 2017, the American Academy of Pediatrics, American Cancer Society Cancer Action Network, American Heart Association, American Lung Association, the Campaign for Tobacco-Free Kids, and the Truth Initiative filed a joint motion in the District of Columbia and Alabama federal district courts, hoping to gain permission to defend the deeming rules established during the Obama Administration. They argue that the government isn't doing enough to uphold and defend the deeming rules, that have given the FDA the right to regulate premium cigars, pipe tobacco, chewing tobacco and vapor products in the same manner as cigarettes are regulated.
Currently, a joint lawsuit has been filed against the FDA by the International Premium Cigar & Pipe Retailer (IPCPR), Cigar Association of America (CAA) and Cigar Rights of America (CRA) and another by Cyclops Vapor 2, LLC, an e-cigarette company. The deeming ruling would impact how these tobacco products are marketed, advertised and sold to consumers. It also requires FDA approval for any tobacco products brought to market after Feb. 15, 2007, which impacts many cigar and vapor companies. This approval process has been unclear and determined to be costly for many companies and could negatively impact many small business owners working in these newly regulated industries.
In May 2017, the FDA announced a three-month delay in the compliance deadlines in order to better prepare for the lawsuit and to give the FDA time to adjust to the administration and personnel changes [read more here]. There has also been push back from Senators, including Marco Rubio, who has come out in support of the cigar industry [read more here] and there has been language included in legislation seeking exemption of premium cigars from regulation [read more here]. For these reasons, this coalition of health advocacy groups feel they need to intervene and defend the deeming regulations because the government isn't doing enough to uphold the deeming rules.
"In recent months … it has become apparent that Defendants (the government) may not adequately defend the Deeming Rule and may seek to weaken or rescind it," reads the motion filed by the health advocacy groups. The groups went on to add that rescinding the Deeming Rule would have "a direct adverse effect on public health, particularly among youth" and that "dismantling the regulatory structure adopted by the FDA in the Deeming Rule would increase the risk of those harms, particularly to young people."
If granted, these six advocacy groups would join the lawsuit as co-defendants, known as Public Health Intervenors.