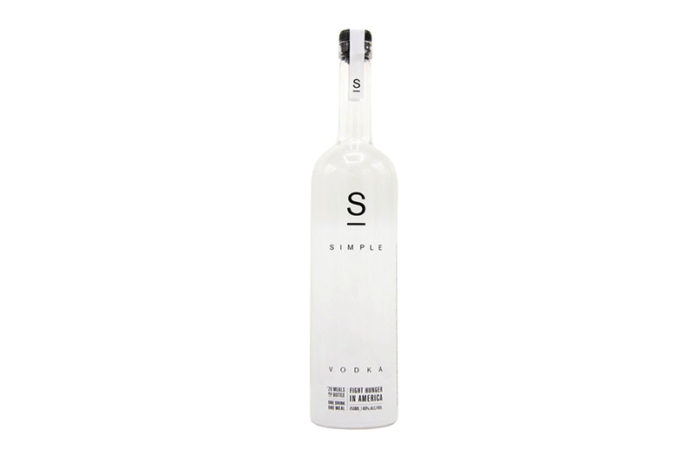 Simple Vodka, handcrafted and distilled in Eastern Idaho, has one simple mission–to fight hunger in America. CEO Danny Lafuente and President Dan Maslow came up with a simple solution to America's hunger issue: it created a high-quality, farm-to-bottle vodka with a business model that results in the donation of 20 meals per bottle produced through partnerships with local and national hunger relief programs.
Since launching in Florida, New York, and California, Simple has donated more than 29,000 meals, and aims for a goal of achieving 30 million meals annually by 2020.
As for the Vodka itself, it's made from locally sourced russet potatoes and fresh water from the Snake River Aquifer. The gluten-free vodka supports sustainable, local production systems, as the distillery's eco-friendly manufacturing methods include using sustainable energy sources, wastewater recycling and byproduct upcycling. It's a crystal clear, well-balanced, crisp, clean flavor with hints of cucumber and has an ultra-smooth finish. With a 40 percent ABV, one bottle has an MSRP of $26.99.
For more information on Simple Vodka, visit simplespirits.co.