One thing Falto learned from these early meetings was the importance of interacting and engaging with business partners and customers on a regular basis. "You need to be out there yourself; you are the brand," he shares. "My priority is to meet and teach people about my cigars and process. I love meeting people that are interested in listening and trying my cigars. That brings me joy."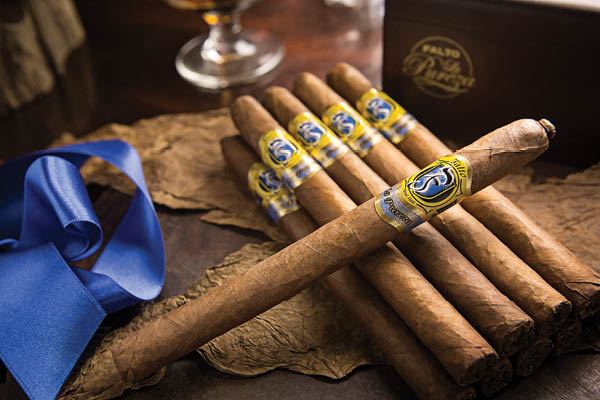 Making His Dreams Come True
Determining stock quantities and how much product to release to retail is a big consideration for many, and that was no different for Falto as he developed his brand. What he decided to do differently, however, was to keep things limited from the start. Tabacalera Falto's unique selling point is its small production runs as well as the fact that every cigar is completely "different"—different blends offered in different sizes.
Falto had his three goals in mind as he set out to build out his company's product portfolio: He wanted to be able to choose his own blend of tobaccos for his cigars, he wanted to keep the production quantity small, and he wanted to know the rollers on a personal basis. He also had one more ask for his manufacturing partners: Anyone he chose to work with had to be willing to teach him along the way and take him seriously.
In a 2018 article published by Tobacco Business, Falto described his early meetings and discussions with La Aurora as being a "bit intimidating … because La Aurora was such a big company with other businesses besides cigars." Falto met with Guillermo Leon, president of La Aurora, and Manuel Inoa, both of whom tried to talk him out of his idea of starting a cigar brand, citing the small production runs and long-term commitment to making cigars as concerns. After more discussions, they agreed to help make his cigars and worked closely with him to achieve his small production goal. Falto was involved in every step of the cigar making process, from helping to choose the final blend and getting to know those who were going to be rolling his cigars to designing the box in which the cigars would be packaged. After 27 years, this continues to be the case with every cigar blend that comes out of Tabacalera Falto.
"I make all the blends myself, and the cigars are made in the La Aurora cigar factory in the Dominican Republic," he explains. "At the moment, I have 25 different blends, and every blend comes in only one vitola or size, so every cigar is completely different. I only repeat sizes on three occasions with two Lonsdales, two Robustos and three Lanceros—all different blends. I chose these sizes because, to me, these are the vitolas that best complement and develop the flavors and qualities of the blend. Also, my production is very small. I only make 100 boxes of each cigar per production. So, if a cigar comes in boxes of 25, for example, my production is only 2,500 cigars."
Because of the small production runs and the uniqueness of each cigar line, Tabacalera Falto could be viewed as a boutique brand, which is not a bad thing in Falto's opinion. "Boutique, to me, is when you pour your heart and soul into something truly unique; it's something very special, not necessarily in huge quantities but made with a higher standard of quality and care," he says.
When asked what he hopes to accomplish with his brand, Falto responded that Tabacalera Falto would "continue to represent what a true ultra-boutique premium cigar is all about." He also has a more general goal: to bring joy and experience to those that truly appreciate something unique and different—and to create a cigar with love, passion and a great sense of tradition.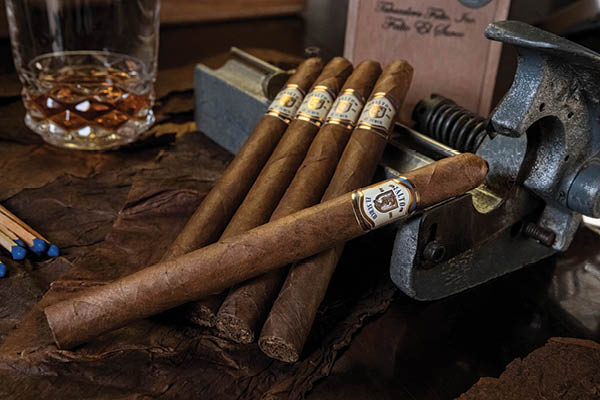 Rethinking Business Success
Even as the threat of increasing regulations looms over the entire cigar industry in the U.S. and beyond, Falto says it's business as usual for now, although he's aware that things may change in the future. If things should take a turn for the worse, however, he says he's ready to defend his company and products in any situation. For now, he's focused on Tabacalera Falto and getting his product into the hands of as many people as possible.
Falto is also constantly working on educating cigar smokers about what it means for his brand to be ultra-boutique. Every cigar is made and blended with passion, tradition and high standards of quality. Tabacalera Falto is not a mass-market product, meaning that what you see in stores is the product of a small production run that allowed Falto and his partners to use only the best tobaccos available without having to make compromises, in order to produce a lot of cigars. That's also important to know: Falto says he never compromises, and in terms of tobacco, he only looks for the best of the best that the world has to offer.
Falto's advice to others mirrors the choices and decisions he made while building his brand: If you want success, you have to get out there and do the work. Meet with people and show them what you have to offer. Make your presence known, and show your peers and your customers the person behind the brand. Whatever you do, do it with humility. The often unspoken secret to finding success in the cigar industry is being proud of being part of the industry you work in.
"The tobacco and cigar industry is beautiful," he says. "It is a family. There is a lot of passion, tradition and commitment in this industry."
Tabacalera Falto didn't launch in a traditional fashion. Instead, Falto intentionally chose a business model that would limit the company's growth so that it would never have to sacrifice quality to meet demand. When you think about your business, take a look at it from a different angle like Falto did. "Big" isn't necessarily great, and large quantities do not always equate to great quality. "Small production run" isn't the negative business phrase we've made it out to be—in fact, it can be the unique selling point that sets your business and its products apart from others.
This story first appeared in the July/August 2022 issue of Tobacco Business magazine. Members of the tobacco industry are eligible for a complimentary subscription to our magazine. Click here for details.
– Photography courtesy of Luis J. Falto. Story by Antoine Reid, senior editor and digital director for Tobacco Business Magazine. You can follow him on Instagram @editor.reid.