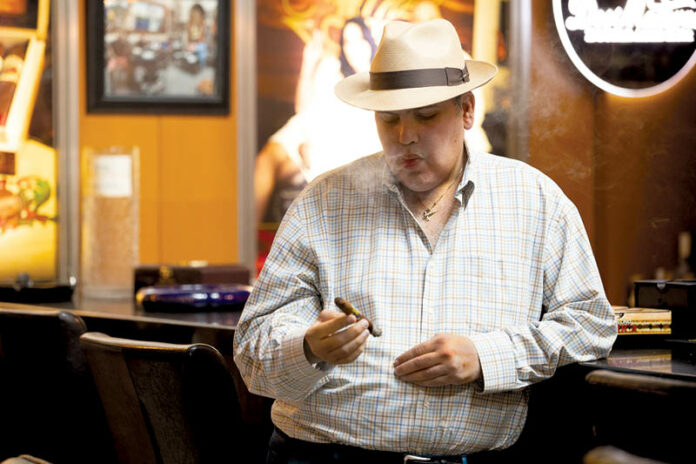 In business, there's always an alternative path to take on the road to success. The many paths toward success even apply to a traditional product like cigars, which are crafted by hand and made for enjoyment in most people's leisure time. Cigars are unlike most other tobacco products: Although they are produced in large quantities, they are not a mass-market product. This is something Luis J. Falto realized when he launched his own brand in 1995, Tabacalera Falto.
When many cigar manufacturers were focused on producing as many cigars as possible to meet the growing demand during the height of the Cigar Boom, Falto took another approach. Instead of trying to ramp up production, Falto wanted to cap production and keep things small. Rather than strive to become a big brand known worldwide, he wanted his brand to be known as an ultra-boutique product that never compromised on quality. Many people thought his ideas were too far-fetched to work. He knew otherwise and set out to prove everyone wrong.
When Falto started working on his cigar company, he knew exactly how he would set his brand apart from other cigar brands: Small production runs and quality, not quantity, would always be a top priority. While this desire to keep things scaled down created short-term problems for Tabacalera Falto in the beginning, this focus on small production and above-average quality helped Tabacalera Falto survive through the boom and beyond.
Tabacalera Falto is what Falto himself refers to as being an ultra-boutique premium cigar brand. This is because the production run for each of his cigars is limited to just 100 boxes and the blends consist of only the highest quality tobacco that he and his manufacturing partners can find. Making sure the tobacco used in his cigars is grade A and is masterfully processed are two top priorities for Falto—and they have been since he first launched his brand.
An Unusual Idea
Falto grew up in Mayagüez, Puerto Rico, and recalls having a good childhood that was very family oriented. When he was growing up, having a career in tobacco and cigars was far from Falto's mind. Instead, he wanted to be a lawyer, a dream that carried him through law school but changed by the time it was time for him to take the bar exam.
Falto's love affair with cigars began when he was a teenager. At age 14, he stole a cigar from his father. A business associate of his father was from the Dominican Republic, and when he came back from trips he'd bring cigars with him. It wasn't until Falto was 15 years old that his father taught him how to properly smoke a cigar. While it took him some time to see working in the cigar industry as a possible profession, Falto would go on to dedicate more than half of his life to tobacco and cigars.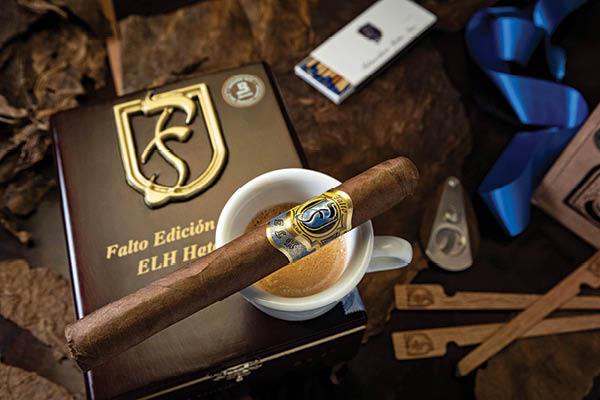 "After I learned to enjoy cigars, I kept smoking them, but when the Cigar Boom happened in the 1990s, I could not find the cigars that I usually enjoyed," he explains. "I decided to go to the Dominican Republic and find a factory that could make cigars according to my taste. I understood very early the beauty of the industry. I had three things that I wanted. First, I wanted to choose my own blend of tobacco. Second, I wanted to do a very small production. Third, I wanted to know the rollers on a personal basis."
Falto's father did more than just get him into the cigar lifestyle; he was his first real mentor, teaching Falto much about business and entrepreneurship. As for cigars, Falto calls La Aurora's master blender, Manuel Inoa, his mentor when it comes to all things tobacco and cigar related. Falto would later work with Inoa and La Aurora to help produce his cigars, a business partnership that has been in place for over 27 years.
Falto launched his cigar brand in 1995, during the height of the Cigar Boom. "What I remember was that, although I was passionate on this marvelous journey, the Cigar Boom took a hit on the best tobacco available," he says. "Thank God, since my production was so small at that moment, I was not affected that much [by] it, but I do remember the hardships of cigar makers."
Falto was attending college in Washington, D.C., when he decided to start his own cigar brand. The boom, while great for making cigars mainstream in America, had put a strain on the tobacco industry. New brands were launching regularly, and tobacco was becoming scarce. Factories were outputting cigars as quickly as they could, but corners were being cut and compromises were being made. Falto saw his opportunity clearly now: With a lack of high-quality cigars on the market, he could launch his own premium cigar brand that made quality a priority.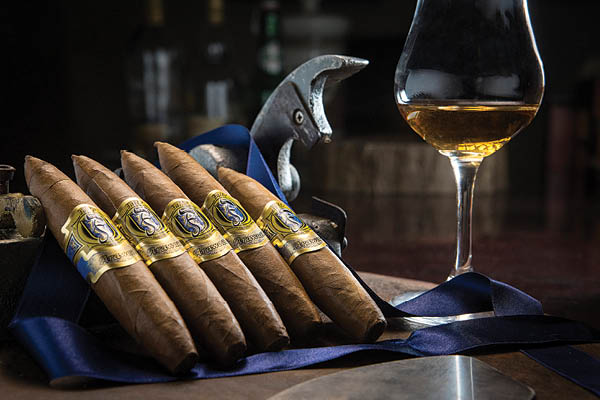 Falto was attending university in Washington, D.C., when he decided to launch what would become Tabacalera Falto. The location of his college gave him easy access to the Embassy of the Dominican Republic, where he visited and was able to acquire a list of manufacturers located within the cigar-producing country. After securing money from his father to start his brand, Falto and his father reached out to some people they knew who worked in the cigar industry and others they learned about from the list Falto received from the Dominican embassy. Falto knew what he wanted: a small production of cigars consisting of just one blend and one size. The goal of these early meetings held in the Dominican Republic was to find someone who could help make this cigar.
"My idea was very well received by everyone I talked about it with. I took all the advice I received in a positive way," he recalls. "The main advice I received was that I had to be patient and needed to learn everything I could about tobacco and cigars. Like in life, I felt the need to be humble and to listen to those who knew more than I did at the time. In this industry, you never stop learning."
The meetings mostly took place in the Dominican Republic's Cibao Valley, which is referred to as the "mecca of Dominican cigars" by some. Falto and his father encountered a mixed bag of results from these meetings. Some didn't think the very small production was a good idea; others lacked professionalism or didn't seem interested in helping Falto launch his new brand. The very last meeting with La Aurora, which is known as the oldest cigar manufacturer in the Dominican Republic, turned out to be their best meeting and eventually led to a manufacturing deal.