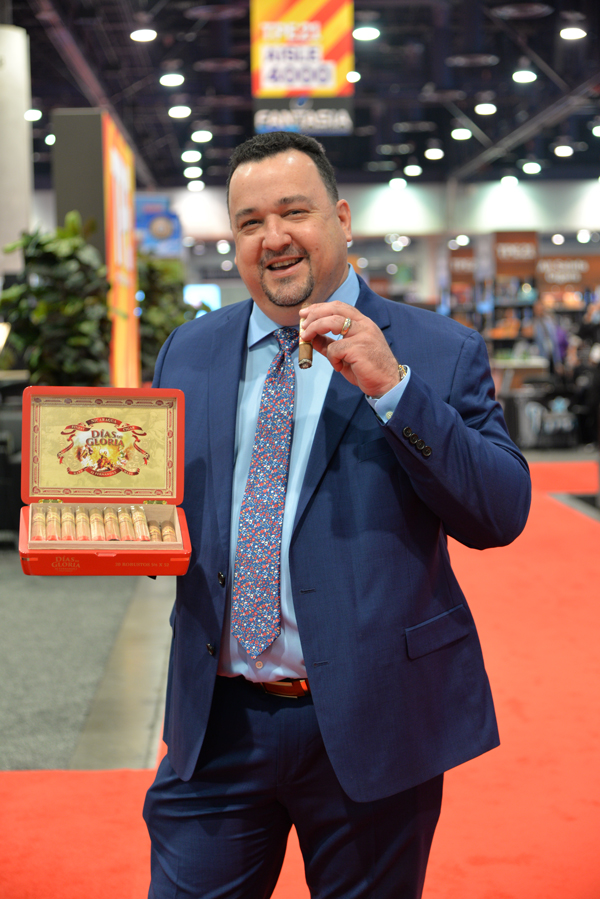 It's that time of year again! From January 26-28, 2022, Tobacco Plus Expo (TPE22) will be making its return to Las Vegas for another three days of serious business, networking and fun. TPE22 is unlike many other trade shows in that attendees can enjoy the best of both worlds—tobacco products and the latest alternative products—all packed into the South Hall of the Las Vegas Convention Center.
The concept of the TPE trade show is simple: Retailers are constantly on the search for something new to stock their store's shelves with, but as government regulations place limits on new releases, "new" now means something entirely different than it did in the past. To help retailers with this commonly faced problem, TPE22 will bring together hundreds of vendors from an array of different categories, including cigars, pipe tobacco, CBD and everything in between—with many of them providing "new" product offerings.
Looking for a new cigar brand that no other retailer in your area will have? You'll find more options than you can handle at TPE22. Interested in expanding your retail operation to include nicotine pouches or smokable hemp? There will be plenty of companies and products to choose from at the upcoming show.
Plus, there will be much more to do than just shop for new products at TPE22. The show is built around networking, connecting professionals in the tobacco, alternative and vapor industries and giving them the opportunity to talk business and socialize in a fun, in-person setting. The Industry Night Party, which will kick off TPE22 with a night full of music, fun and networking, will be held on Wednesday, January 26, 2022, from 6 p.m. to 9 p.m. Becoming one of the most anticipated parties of the year, the Industry Night Party will be held at the Sahara Hotel's newly renovated Azilo Ultra Pool. Attendees can expect an open premium bar, hors d'oeuvres and an elevated food menu that will be the talk of all in attendance.
Speaking of host hotels, while the Sahara Las Vegas will serve as the host hotel again, TPE22 will have several new hotel partners, offering attendees different lodging experiences: The Virgin Hotel and also the new Resorts World, which has a cigar lounge located on its property. Each partner hotel has special rates for TPE22 attendees, but rooms will need to be booked before the first week of January 2022 for the discounts to apply. (Learn more at tobaccoplusexpo.com/travel). Those wanting an easy way to get around during the show can look no further than the Las Vegas Monorail, which is back in service and travels regularly between the convention center and the Sahara Las Vegas hotel and casino.