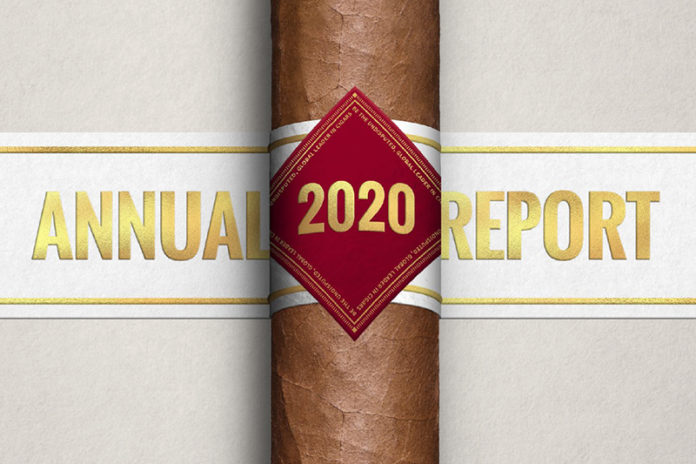 In its 2020 annual report, Scandinavian Tobacco Group (STG) reported on growth in addition to a new initiative, Rolling Towards 2025.
As many countries implemented restrictions and shut downs in response to the the COVID-19 pandemic, STG responded by suspending its financial guidance due to uncertainty in terms of how consumer behavior and buying habits would be impacted in 2020. STG found that tobacco consumption was resilient and that the handmade cigar segment in the U.S. actually exceeded expectations in terms of sales and growth.
For 2020, STG reported organic growth in net sales of 6.6 percent, and organic EBITDA growth of 14 percent and strong free cash flow before acquisitions of DKK 1,394 million.

"The continued strong cash flow is testament to the strength of our business which allows us to propose an ordinary dividend payment of DKK 6.5 per share to our shareholders and launch a share buy-back program with a value of up to DKK 600 million. The program follows the completion of the first share buy-back program ever in Scandinavian Tobacco Group with a total value of DKK 300 million which was completed in February 2021. On the back of the 2020 results, we will distribute above DKK 930 million in total to shareholders. We continue to regularly evaluate our total cash distribution to ensure alignment with our financial performance and the investment needs of the business," the company wrote in a press release.