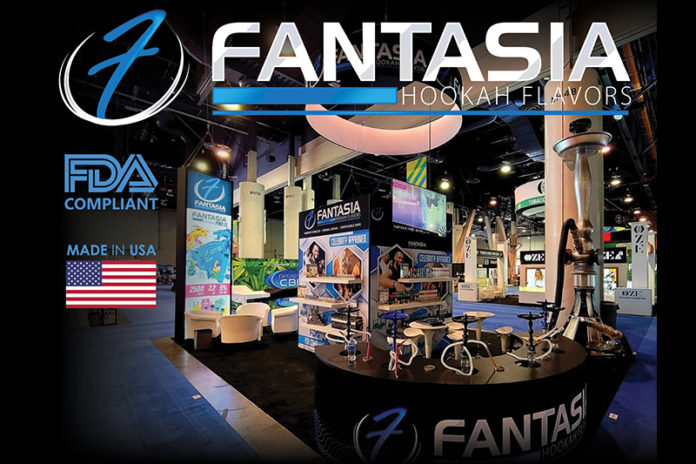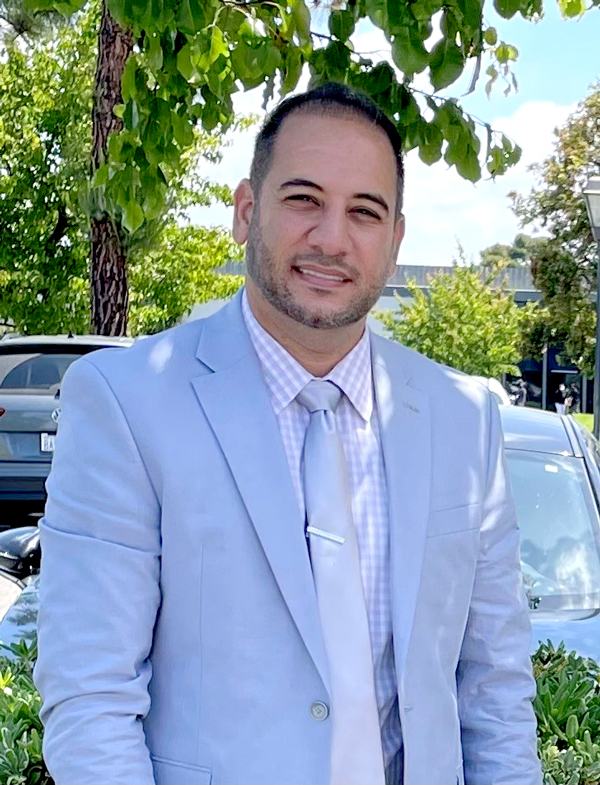 The mere mention of the word "hookah" often conjures up memories of friends gathered together in lounges after work or on college campuses exhaling thick clouds of hookah smoke into the air. Hookah has long been associated with leisure and enjoyment, and though times have changed, hookah remains a popular product category, as does the company that helped put it on the map in the U.S.: Fantasia Distribution.
Fantasia Distribution's founder, Randy Jacob (RJ), has been with the company since the very beginning and has seen the evolution of the hookah industry take shape firsthand. Since starting his company in 2006, there are now significantly more hookah brands on the market competing for business today. There's also far more consumer awareness of hookah, and the consumption of hookah products has grown. At the start, hookah was enjoyed in cafes and lounges. Today, in addition to those outlets, hookah is far more accessible and is smoked in people's homes by a far more diverse demographic than it was in years past.
Even though the hookah industry and category has undergone its share of changes, one thing has remained unchanged: Fantasia is a company that is leading from the forefront of the hookah category.
What is Hookah?
Despite being available for quite some time, many people are unfamiliar with what exactly hookah is and what makes it different from other tobacco products. Although it is smoked, hookah's method of consumption is a bit more complex than that of smoking combustible cigarettes or e-cigarettes. Hookah is consumed through a water pipe, and hookah's smoke is filtered through the pipe itself. The vase of the pipe is filled with water, and a stem is inserted in the water base. On top of that vase, a bowl is placed and then filled with tobacco.
This tobacco is typically moist and gooey, not dry, and it is mixed with honey and flavoring. Once filled, the hookah bowl is covered with a piece of foil that has holes poked through it. To heat the bowl, charcoal containing coconut or natural wood is used. Once it's heated, the smoker draws from the hookah pipe, and the charcoal will heat up the tobacco, turning it into smoke that is filtered through the water pipe and through a hose that delivers the smoke and flavors to the smoker. Because of this complex process, hookah offers a different experience for smokers. Hookah is consumed and enjoyed while sitting rather than while on the go, as is typical with a cigarette, cigar or vapor stick. It's also commonly consumed while in a social setting rather than being consumed just to get a nicotine fix or for the sake of consumption.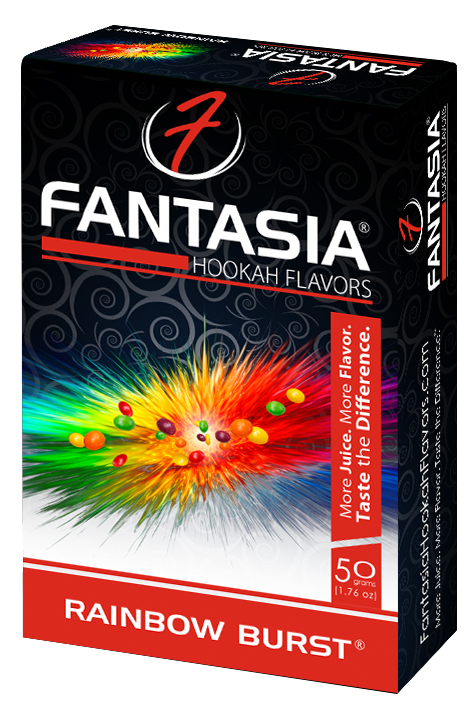 RJ launched Fantasia in 2006 with a simple business goal in mind: to create a new modern hookah tobacco brand that didn't yet exist. "Many of the traditional brands that were in the market at that time were being imported from the Middle East. A lot of the U.S. consumers took favor of these brands, but it was time for the next generation," says RJ.
What did that new modern brand look like? RJ went to work making Fantasia and its products appeal to and fit in with enjoying nightlife, cocktail drinks and a party atmosphere—three settings where hookah would compliment and elevate the mood. Instead of creating hookah products with traditional flavors like strawberry or lime, Fantasia's flavors took the consumer experience to the next level with flavors fit for a great night out, such as Strawberry Daiquiri, Surfer, Adios Mofo, Margarita and Mai Tai. Needless to say, it didn't take long for Fantasia's nightlife-centric approach to product development to go from being out of the ordinary to the industry standard. Fantasia was a hookah brand that was catering to an entirely new generation of hookah smokers—those who were looking for an experience and ultimately wanted to have a good time.
RJ knew that to become a force to be reckoned with in the hookah industry meant doing things entirely different from other hookah brands. His company focused on both product quality and uniqueness in order to help set it apart from its competition.
"We have over 100 flavors, and those 100 flavors are derived from 300 other flavor profiles that all make different combinations," he explains. "It's very hard to duplicate because, as you can imagine, there's going to be millions of combinations you can make with 300 components at your disposal. Product quality is key, paired with our marketing and strategies that we do to promote the product and to bring brand awareness to the product."
When it comes to promotion, RJ and those at Fantasia Distribution have never been afraid to do things outside of the box to build awareness. Whether it's building a 20-foot hookah that blows out smoke and serves as the centerpiece of its trade show booth or giving away $50,000 worth of products, there's no idea considered too outlandish or weird as long as it gets Fantasia and its products the attention it needs to generate retail and consumer interest.
"We take pride in just being unique and making sure people understand that we're not just another company that makes hookah products as a commodity," RJ explains.
The company's unique approach to marketing and promotion is one of the ways Fantasia remains an innovative brand, RJ explains. To get its products in front of consumers, the company has partnered with various musicians and celebrities to get its products seen by consumers. Fantasia's products have appeared in music videos from a list of high-profile music artists, including Lil Wayne, Tyga, French Montana and Chris Brown, to name a few. These videos have racked up over a billion views, and Fantasia's products can often be prominently seen within the video. These valuable partnerships not only bring much needed attention to its products; they also help the company stay aware of trends that would appeal to its customer base.
"With this type of access, we continuously get these new ideas because we see what's trending," says RJ. "Then we try to adapt or do something that's similar, whether it's coming out with a flavor that matches or coming out with a promotional item."
Fantasia's long success in the hookah industry goes well beyond its marketing tactics and celebrity partnerships. Minding the company's manufacturing process and ensuring Fantasia is made with only the highest-quality ingredients has helped convince retailers and their customers that Fantasia is a brand worth trusting and investing in.