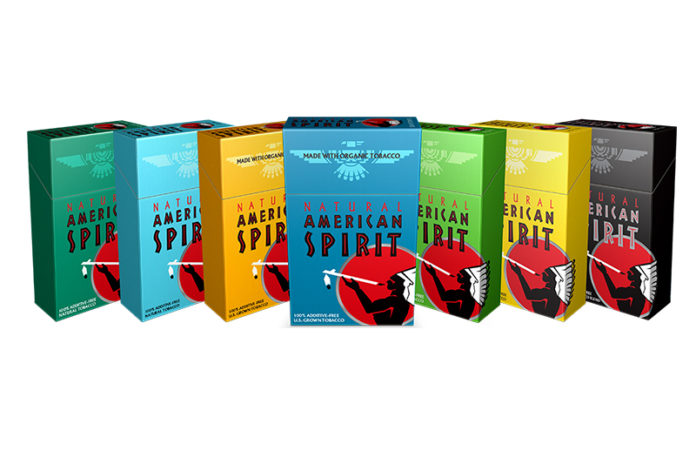 Santa Fe Natural Tobacco Co. has reached an agreement with the U.S. Food and Drug Administration (FDA) to remove "additive-free" from its Natural American Spirit cigarette product labels, advertising and promotional materials.
This change is part of Winston-Salem-based Reynolds American, Inc.'s agreement with the FDA to resolve issues brought up in a 2015 warning letter. In that warning letter issued in August 2015, the FDA warned three tobacco manufacturers–Santa Fe, ITG Brands, LLC and Sherman's 1400 Broadway NYC Ltd.–that the labeling on their cigarette products that used descriptors like "additive-free" and "natural" as problematic. It was the first time the FDA used the authority granted to them under the Family Smoking Prevention and Tobacco Control Act of 2009 to pursue regulatory action with claims like this used on labels and promotional material.
Santa Fe and the FDA reached this agreement back in January 2017. With this agreement, Santa Fe agreed to remove the word "natural" from all of its Natural American Spirit cigarette product labels, labeling, advertising and promotional material. Santa Fe is permitted to use the statements "Tobacco Ingredients: Tobacco & Water" and "Tobacco Filler Ingredients: Tobacco & Water." While using these phrases isn't required, Santa Fe wanted the option of using these statements in the future. The company will still be able to use it in the name of its brand, Natural American Spirit, and trademarks.
According to the FDA's Center for Tobacco Products, Santa Fe has seven months to carry out these changes before any enforcement action is taken against the company. By accepting the terms of this agreement, Santa Fe does not admit to any liability or wrong doing.
Details of this agreement made on Jan. 19, 2017, was made public by the Campaign for Tobacco-Free Kids. The agreement was labeled as "confidential – not for public disclosure" but details were part of a public court filing made by Santa Fe, who was seeking dismissal of a number of class-action consumer fraud cases that have been consolidated and are currently pending in the U.S. District Court in Santa Fe, N.M.
For all the latest news from Santa Fe Natural Tobacco Co., visit sfntc.com.