Since 1971, Burlington, North Carolina-based Santa Clara has been distributing tobacco products to wholesale accounts throughout the country. Its clients include other distributors, brick-and-mortar tobacconists, cigarette and tobacco outlets, wine and liquor stores, and convenience stores, among other businesses. Santa Clara's slogan of "best service, lowest costs, since 1971" has driven the company for decades, fueling its innovation and growth. The company is more than just a wholesaler—it's a one-stop supplier for everything a tobacco retailer needs to be successful.
STEADY GROWTH
In the three years since joining Santa Clara, David Joyce, director of wholesale operations, has seen steady growth. Santa Clara has increased the frequency of its wholesale catalog, which features a wide selection of handmade premium cigars and tobacco products. It has also made internal improvements such as expanding its on-site call center, updating its website to better showcase its products and current promotions, and assisting customers in purchasing decisions that best fit their needs.
"We've hired people who work exclusively in the wholesale channel to bring in new business," he said. "They are reaching out to both active and inactive customers to see how Santa Clara can help meet their needs." Regular attendance at relevant trade shows, such as the Tobacco Plus Expo (TPE) and the International Premium Cigar & Pipe Retailers Association (IPCPR) show, has also helped Santa Clara grow its brand and presence among its targeted wholesale customers.
In addition to recommending products that can help increase profit margins, Santa Clara has helped those retailers new to premium cigars by offering them a "startup" humidor package that includes a two-foot humidor stocked full of products that have been proven to sell in other stores. For those retailers who are already set up with product, Santa Clara offers marketing and point-of-sale materials, including signage and shelf-talkers to help educate and sell cigars and other tobacco products.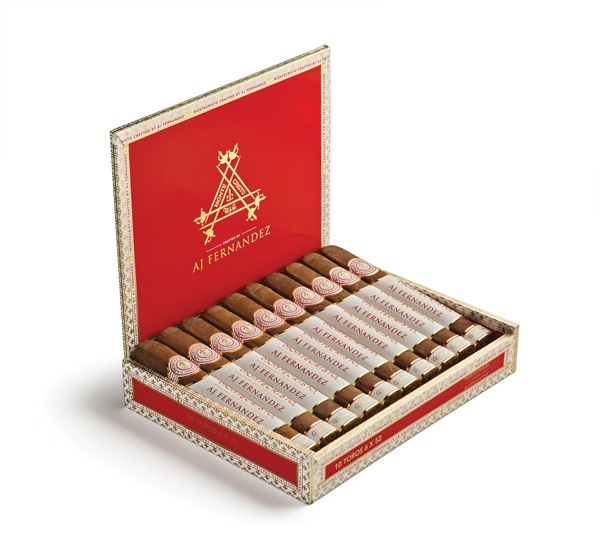 A FOCUS ON PREMIUM CIGARS
According to Joyce, he and others at Santa Clara have seen an uptick in the premium-cigar category, justifying the company's current focus on those products and premium tobacconists in general. "We're working with big, key accounts to develop them and expand their portfolios of premium cigars," says Joyce. "Our concentration, although we're in all categories of tobacco products, is the premium cigar category. We probably have more than 500 brands and over 100 million cigars in our humidified warehouse of over 130,000 square feet. We carry most national brands and have an extensive list of cigars that are Santa Clara exclusives, such as Romeo Crafted by A.J. Fernandez and Montecristo Crafted by A.J. Fernandez cigars."
Other exclusives include El Rey del Mundo, manufactured by General Cigar Co., the Rocky Patel Fire and Ice lines, and the affordably priced Mr. B and La Finca bundles. These exclusive cigars help give Santa Clara unique and sought-after inventory that retail partners can't get anywhere else.