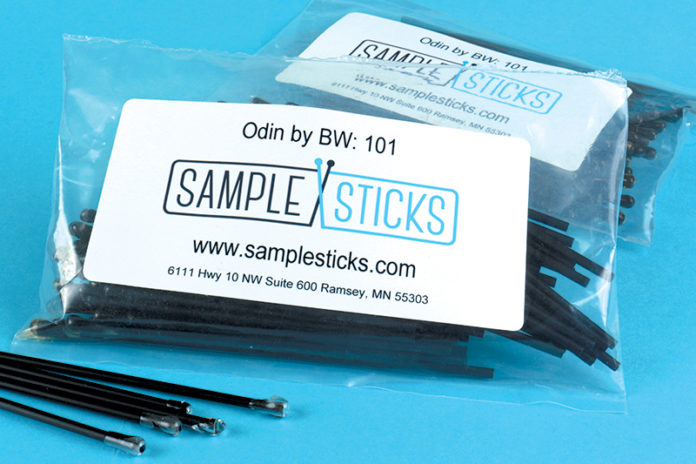 How does a railroad engineer end up running a vapor business? Simple: He decides to.
Baker White's Dan Baker jumped into the e-liquid business from a railroad engineer job, which he jumped into after running a construction company. Each transition was more complicated than that, of course, but both boil down to the philosophy that, "You can do anything if you put your mind to it," says Baker, who explains that construction work dried up after the economic downturn.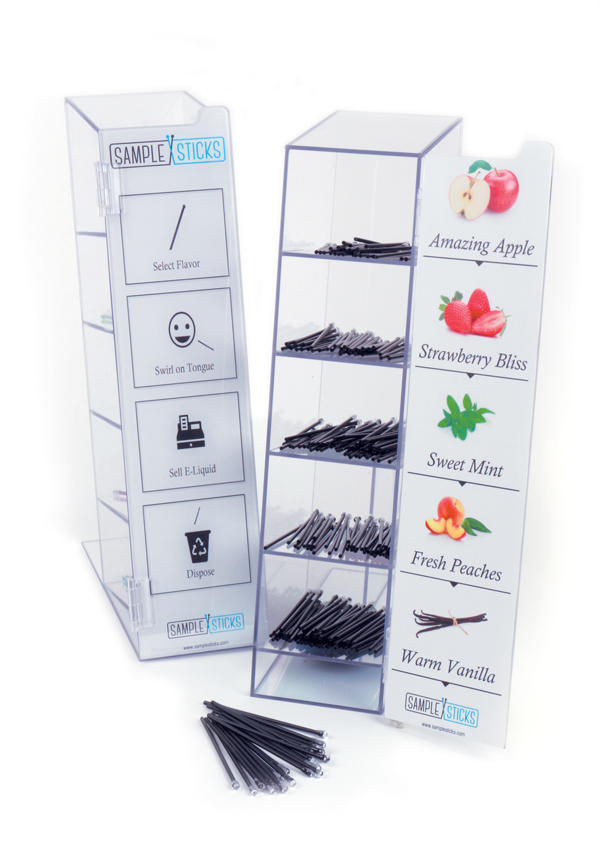 Casting about for a more secure situation, he chose to become a railroad engineer. "I was a heavy smoker at the time, and I was spending a lot of time locked in a cabin, driving trains, with plenty of time to think," he says. "I got hold of an e-cigarette and thought, this is going to be a big deal. So I called an old business partner of mine, and we started working on bringing a product to market."
In researching the category, Baker soon discovered that vapor, at the time, was a nascent industry populated primarily by passionate amateurs moonlighting out of their basements. "We would call people about manufacturing for us during business hours, and no one would answer the phone," he says. "Then you'd hear back after 6 [p.m.] or in the middle of the night."
For a while, Baker was doing the same—running the e-liquid business he started in 2013 from the cab of a locomotive. But he soon managed to build Baker White into a legitimate company able to consistently offer professionally made products that adhere to good manufacturing practices (GMP). Today, Baker White makes its own line of nine branded e-liquids, serves as a contract manufacturer for companies around the world and operates a small chain of Vapor Trek stores.
"We focused our products to be sold in-store and did not sell online direct to consumer," Baker explains. "We grew rapidly in 2014, expanding our distribution to all 50 states, and [we] expanded internationally in early 2015. We have very high [quality-assurance] standards, with a GMP system that has over 1,300 [standard operating procedures], and we have developed our proprietary analytical methods for the testing of e-liquid in-house."
Inspired by Baker's experience with trying to enable prospective customers to test its flavors, as well as concerns about restrictions around sampling imposed by the U.S. Food and Drug Administration (FDA) and at a local level, Baker White is now embarking on a new venture. "The current methods used by vapor shops to allow customers to try e-liquid flavors are full of problems," explains Baker. If an atomizer that a manufacturer or retailer uses to allow customers to test products leaks, or if the coils inside it burn, the experience is "horrible," he notes. "It makes a terrible impression."
What's more, when manufacturers like Baker White approach retailers about carrying their products, retailers naturally want to try them first. "At first we would make sample-size bottles and send them to retailers, but making the smaller sizes started to interfere with production," explains Baker. "And if you give away full-size bottles, that starts to become inefficient and costly."
Retailers, too, struggle with the sampling process. While many vape shops thrived by running sampling bars, these are becoming problematic under new restrictions. And c-stores and tobacco shops that sell vapor products but aren't willing to invest in providing testers struggle to successfully introduce new products to vapers who are unwilling to invest in something they haven't been able to try.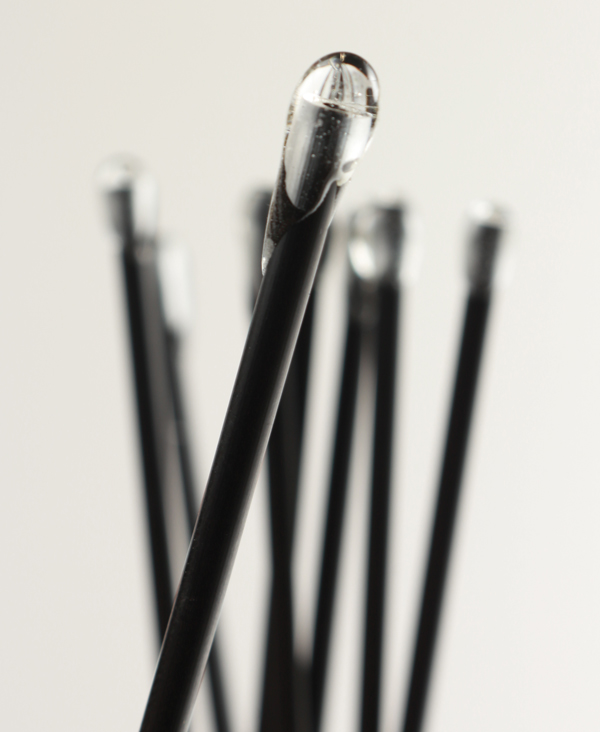 Enter Baker White's new product: Sample Sticks. "I challenged the chemical engineers we work with to find a sampling solution—it had to be cheap, and it had to be something we could produce quickly and easily," says Baker. There were many false starts, but ultimately the company developed Sample Sticks, a product that looks like the disposable sticks coffee shops give out as a stirrer, but which has a small amount of a hard solution on the tip that a customer can put in their mouth to get a good idea of what a given e-liquid flavor tastes like. The sampling display also takes up only a fraction of the space that a traditional atomizer would require.
"It solves all of the procedural issues with tanks and cost—and it's legal," says Baker. "It can be used by traditional retailers, like gas stations and c-stores, as well as by tobacco shops—anyone looking for a sampling solution. I really see the non-tobacco sampling option as a necessity now. Sampling is super important to existing vapers, and it's also going to be key to reaching existing smokers who might want to try vaping—which account for the bulk of the growth potential."
Baker White field-tested Sample Sticks in two of the company's vapor stores located in Rapid City, South Dakota, and response was overwhelmingly positive. "They're basically towers that can hold 10 flavors, each with a door you can open to reach in and grab a stick," says Baker. "Consumers loved them."
While Sample Sticks don't contain nicotine and are therefore not subject to tobacco product restrictions, they are considered a food product and must meet FDA requirements for edibles. Baker White has a state manufacturing license in Minnesota and is FDA-registered, notes Baker, who says the product will enable retailers to legally offer samples and manufacturers to send samples to retailers across the country.
"This is an industry where trial is a necessity," sums up Baker. "Consumers and B2B customers need to be able to try it before they buy it. That is the core of vapor."
This story first appeared in the January/February 2018 issue of Tobacco Business magazine. Members of the tobacco industry are eligible for a complimentary subscription to our magazine. Click here for details.