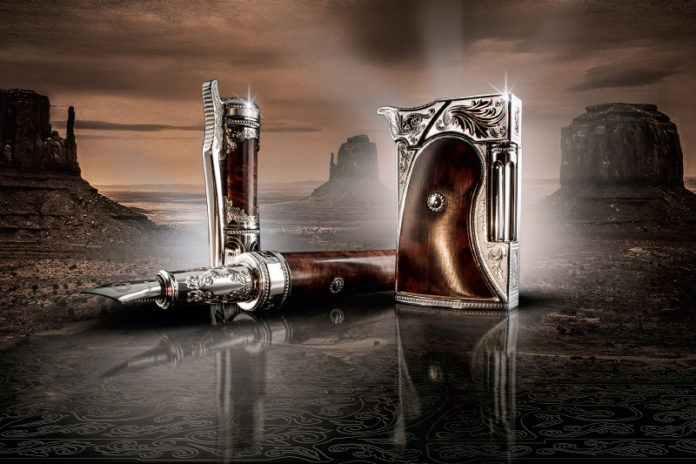 Inspired by tales of the Wild West, S.T. Dupont has a new line of accessories, pens, lighters and kits named the Conquest of the Wild West Collection. Here are the different collections within this new release:
Prestige Collection
The Prestige Collection celebrates the rugged beauty with a writing instrument and lighter clad in precious wood. Each matching holster of Line D Diamond leather. The Prestige Collection includes a limited number of wristwatches, a writing kit and a complete collector set.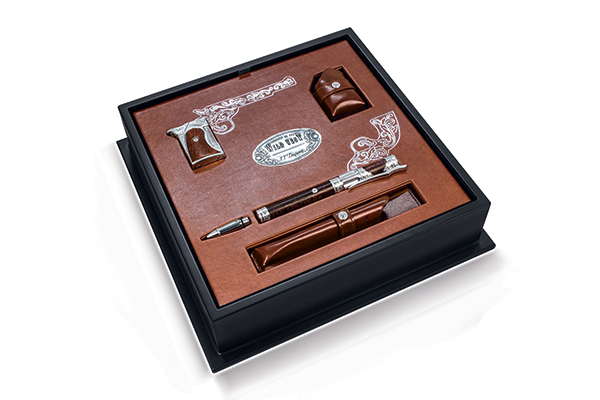 Premium Collection
As part of this collection, the writing instruments and Ligne 2 lighter are adorned with a natural lacquer black that's a dark as a Mojave night with a splash of stardust. A stylized bullet hole, clean as a sharpshooter's aim, cuts through the lighter body. Additionally, a Smoking Kit and cufflinks round out this collection.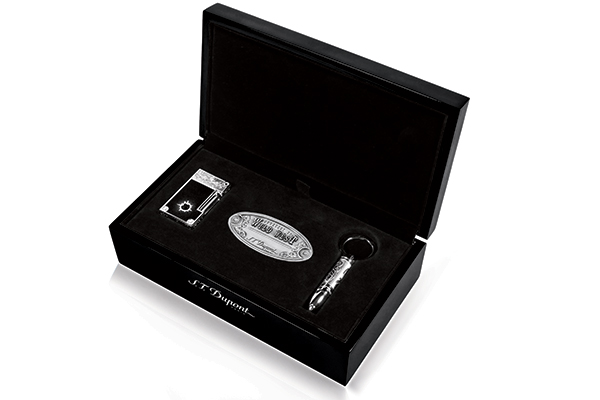 Diamond Collection
Items in this collection are encased in gold, accompanied by horn and a diamond lining. A holster in durable Line D Black Diamond leather completes this ensemble.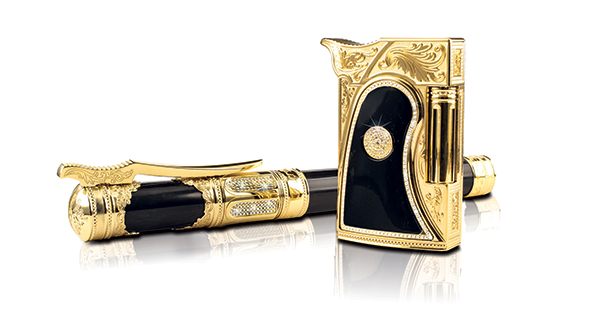 The Conquest of the Wild West collection will begin shipping on July 11, 2017 and ranges in price; it begins at $495 and the exclusive Diamond Collection will sell for $28,000.
S.T. Dupont is distributed by Davidoff of Geneva USA. For all the latest news from S.T. Dupont, visit st-dupont.com.