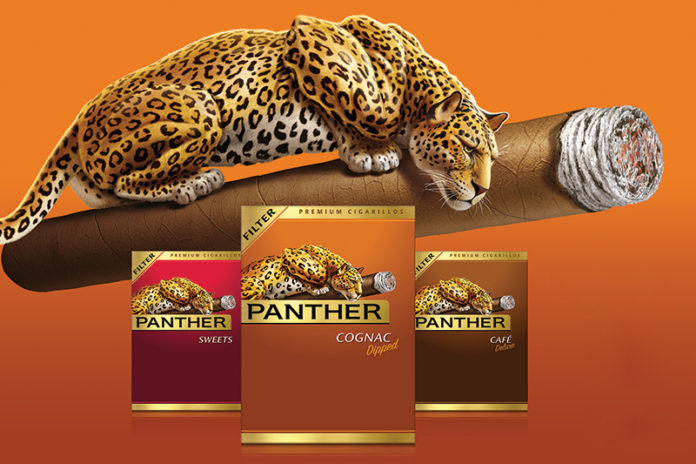 Since its launch in 1904 by Jacques Wintermans, Royal Agio Cigars has grown into one of the world's largest cigar producers, making an estimated 770 million premium cigarillos per year. Royal Agio's cigars are sold in more than 100 countries worldwide, and the company employs approximately 2,500 people in factories in the Netherlands, Belgium, Sri Lanka and the Dominican Republic.
Despite tremendous growth over the years, Royal Agio Cigars remains a family-owned company and is now directed by Boris Wintermans—the fourth generation of Wintermans to run the company. The Wintermans family attributes Royal Agio Cigars' success to two factors: fostering loyalty to employees who the Wintermans view as extended family members and a commitment to excellence for all of Royal Agio Cigars' products.
American Expansion
These products are highly sought-after by tobacco enthusiasts because of the company's steadfast commitment to using only the finest leaf and production methods available. Led by its world-famous Panter (the Dutch word for "Panther") and Mehari's premium cigarillo brands, Royal Agio Cigars has become synonymous with high-quality tobacco enjoyment throughout most of the world. Yet, the company's approach has yet to be emulated in the United States, where lesser-quality cigarillos dominate the market. Convinced that American consumers are ready to discover the excellence of its premium cigarillos, Royal Agio Cigars is working mightily to improve their market presence in the U.S.
In the past year, the company has launched Royal Agio Cigars USA, based in Bradenton, Florida, to build American consumers' awareness of its premium products, with an initial focus on Panter premium cigarillos. Industry veterans George Margioukla and Jaime Flórez-
Estrada are leading the effort as president and vice president of marketing, respectively, tasked with building a sales and marketing team capable of improving the market share of Panter while also strengthening Royal Agio Cigars' bonds with its retailers. To be sure, there's a lot of work that will keep Margioukla, Flórez-Estrada and the team they assemble busy, but, according to Flórez-Estrada, the task is made easier thanks to the leading quality of Panter.
"Royal Agio doesn't know how to buy bad tobacco," Flórez-Estrada says. "They've been making cigars for so long and they buy so much premium tobacco that they have access to the best tobaccos available worldwide, which they then present to their consumers through their premium cigar offerings. American cigar consumers demand quality, and if they try a Panter they're most likely going to love the experience."
Top-quality cigar tobaccos from countries such as Ecuador, Brazil and Indonesia, as well as a host of other nations, go into each Panter and Mehari's premium cigarillo. For years, each Panter and Mehari's premium cigarillo was hand-rolled. By the 1970s, the company switched to making Panter and Mehari's by machine. The machines could indeed make more premium cigarillos, but they also improved construction and consistency, thus guaranteeing that every Panter or Mehari's premium cigarillo offered the same satisfying, high-quality smoking experience.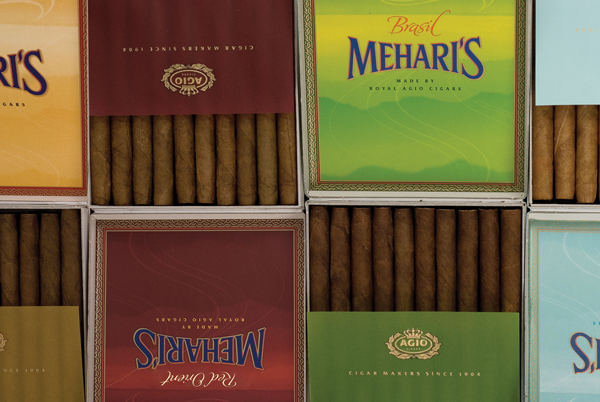 Mass Appeal
While both Panter and Mehari's premium cigarillos are currently available in the U.S., Royal Agio Cigars USA is focusing on introducing its Panter line to a larger audience through the mass-market distribution channel. Panter will be introduced and marketed under the brand name "Panther" (the English translation for "Panter") to more closely identify the brand with American consumers. Royal Agio Cigars is offering three Panther varieties in both filter and nonfilter premium cigarillo formats—Cognac Dipped, Cafe Deluxe (coffee flavored) and Sweets (vanilla flavored)—in 14-count packs for the price of 10, offering 40 percent more premium cigarillos at $6.99 per pack before state and local taxes. It is also making each of the three flavor varieties available in two-packs to encourage potentially skeptical consumers to try the Panther premium cigarillos. The two-pack's suggested retail price will be $1.49 before state and local taxes.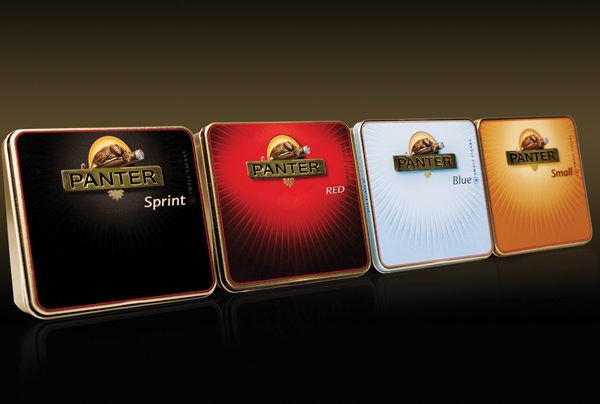 "There is a lot of loyalty among current Panter premium cigarillo adult smokers—people who try it keep coming back for more," says Flórez-Estrada. "The launch of the Panther box format in the mass channel will help broaden appeal among younger adult tobacco consumers, with a high-quality cigar product that is convenient from a packaging and smoking time perspective. Panther appeals to cigarette smokers who are occasionally looking to upgrade to a premium tobacco experience in a familiar format, or to premium handmade cigar smokers looking for a shorter smoke but who do not want to compromise the quality of their smoking experience. The new box format with Panther branding will broaden the appeal and present more opportunities among consumers who appreciate quality tobacco experiences."
The new Panther premium cigarillos are being offered in stylish and attractive "shell and slide" boxes that feature attractive packaging graphics and a much larger Panther logo than is currently used on the Panter metal tins. The packs are featured in a space-saving gravity-fed display that takes up no more than a foot of shelf space, which should help retailers maximize their profits per square foot.
"The new, innovative format offers retailers an opportunity to more easily merchandise Panther premium cigarillos and offers another convenient way for consumers to enjoy the smooth and flavorful Panther cigar experience," says Flórez-Estrada. "We're tailoring these premium cigarillos for the U.S. market after several months of analyzing how we can better introduce them to more consumers."
This story first appeared in the May/June 2018 issue of Tobacco Business magazine. Members of the tobacco industry are eligible for a complimentary subscription to our magazine. Click here for details.
– Story by Stephen A. Ross, senior editor of Tobacco Business Magazine