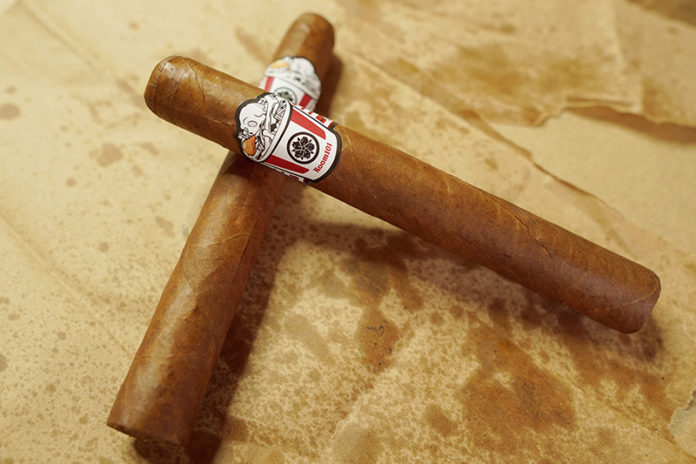 Matt Booth, owner of Room 101, has announced the return of a well-received cigar line–Death Bucket.
Back in January 2017, Booth announced he was retiring from the cigar industry. That retirement, much to the delight of many in the industry, was short-lived. Five months into his retirement, he quietly began working on a new cigar product that he had no intentions of releasing to the masses. He worked on this cigar blend with Henderson Ventura, co-master blender at Tabacalera William Ventura in the Dominican Republic.
"The blend and band were made strictly in fun for passion's sake. I produced around 7500 of these cigars a few months later and distributed them to brick and mortar stores that had supported me over the years. This blend, to my pleasant surprise, was very well received by my existing fan base and new comers alike," commented Booth in a press release.