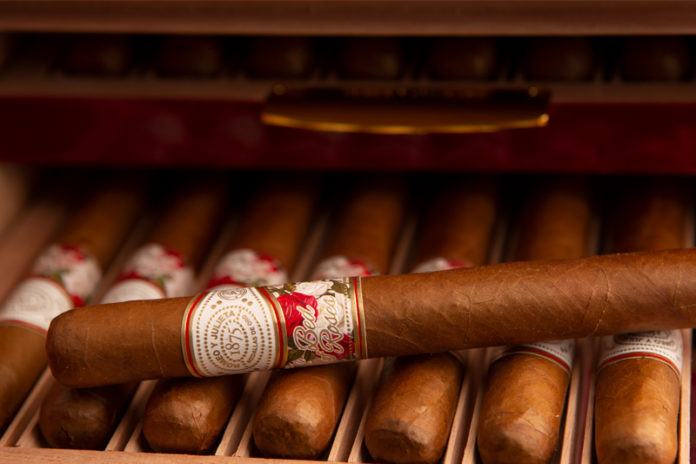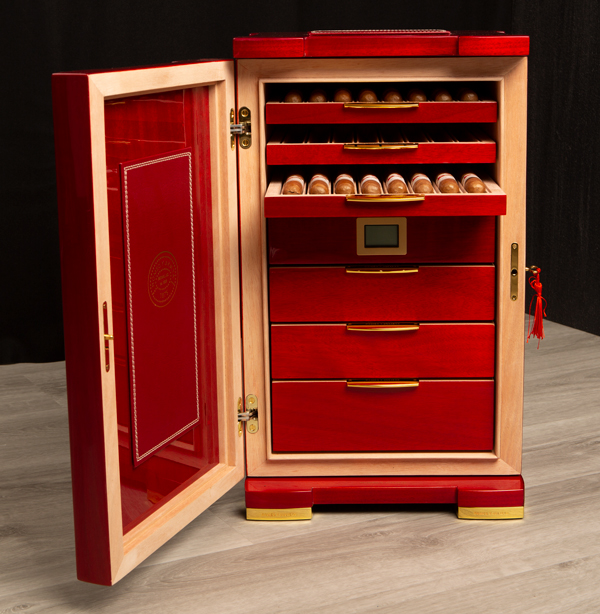 Inspired in part by the famous William Shakespeare-penned line "A rose by another other name would smell as sweet," Altadis U.S.A has crafted a special Romeo y Julieta Bed of Roses Humidor that will showcase two dozen cigars that were hand rolled with love by the well-known Plasencia Family in Nicaragua. Only 100 of these special humidors will be released.
"These special hand-made cigars are rich, sweet, complex and elegantly blended using some of the most unique tobaccos from the Plasencia farms," commented Rafael Nodal, head of product capability for Tabacalera USA.
"The Romeo y Julieta Bed of Roses Humidor is a romantic reminder of the bed of roses that falls from the iconic Verona balcony where our ingenue Julieta once shared secret moments with her Romeo," added Gabrielle Winchester, senior brand manager at Altadis U.S.A.
The humidor features a cherry-red piano finish coating with exquisite cedar-lined trays. The humidor is 20 inches high, 12 inches wide and 12 inches deep. The cigars are Nicaraguan puros and are medium-bodied with a habano wrapper with creamy, elegant, sweet notes and hints of pepper and coffee. The cigar is presented in a single size, a 7 1/2 x 50 Churchill. The humidor and the 24 cigars it will hold will retail for $2,000.
The humidor and cigars will be unveiled at the Tobacco Plus Expo (TPE22) at the end of the month and shipping to retailers in March.
For all the latest news from Altadis U.S.A., visit altadisusa.com.