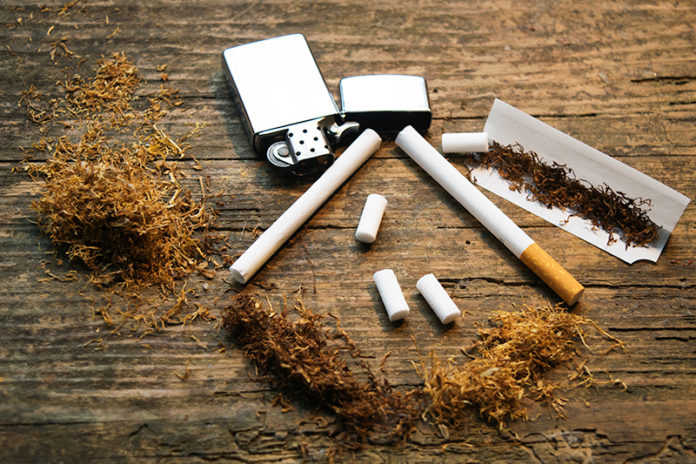 According to a recent report from Future Market Insights Global and Consulting Pvt. Ltd., the global rolling papers market is estimated to reach a valuation of $679 million in 2022. The same report states that sales are projected to grow at a steady 5.1 percent compound annual growth rate (CAGR). The size of the rolling paper market is expected to reach $1.1 billion by 2032.
According to the report, the top players operating in the rolling papers market include: Schweitzer-Mauduit International, Inc., Delfort Group AG and Republic Technologies. The top players in the global rolling paper market include: Richer Paper Co., Ltd., Snail Custom Rolling Papers, Nippon Paper Papylia, Pura Group, Mudanjiang Hengfeng Paper Co., Ltd. JOB de Jean Bardou, Devambez, Moondust Paper Private Limited and Miquel y Costas. The report states that the Tier 3 players in the market are expected to hold 55-65 percent of the global rolling papers market share.
In the past, tobacco was smoked using paper scraps or leaves of different trees. That has since evolved into commercial rolling papers. Today's cigarette paper and rolling papers are made from non-wood plant fibers including flax, hemp, sisal, rice straw and esparto. Rolling papers can be transparent, colored, and flavored. Typically, rolling papers offer the smoker a desired tearing strength, thickness, low air permeability, and desired burning speed control. The increasing amount of commercial cigarette brands and growing popularity of roll-your-own method of smoking is expected to bolster sales of rolling papers in the coming years.
The hemp segment is estimated to account for around 60 percent of the total market share in 2022. In terms of basis weight, demand in the 10 gsm to 25 gsm segment will increase at 4.6 percent CAGR through 2032. Sales in the U.S. rolling paper market is expected to grow at 3.7 percent CAGR and will reach a valuation of $164.8 million by 2032. Also revealed by the report is that China will account for a dominant share in East Asia rolling papers market, with total sales reaching $136 million by 2032.