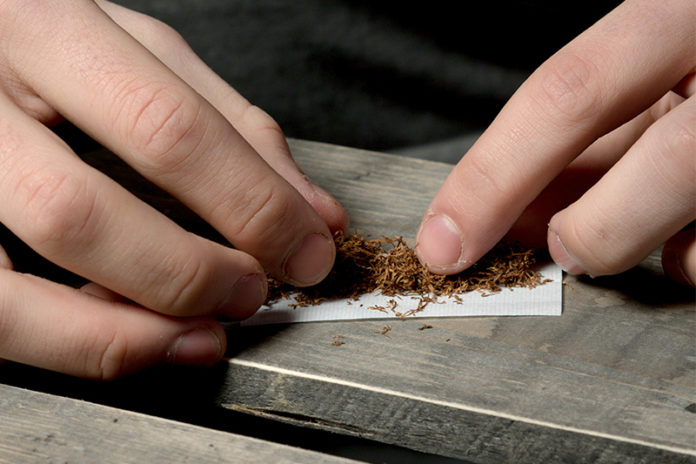 According to a new report from Grand View Research, the global roll-your-own tobacco product market is expected to reach $10.42 billion by 2028. The global roll-your-own market is expected to expand at a compound annual growth rate (CAGR) of 4.2 percent from 2021 to 2028, fueled by an increase in usage by females and students in particular.
More youth around the world, including the U.S., are using roll-your-own products, a trend Grand View Research is attributing to the ongoing COVID-19 pandemic which has caused many smokers to opt for hand-rolled cigarettes due to the cost advantage of roll-your-own tobacco products over factory-made cigarettes. Filter and paper tip segment is expected to experience the fastest CAGR of 4.7 percent from 2021 to 2028. This growth is brought on by a sudden increase in research and development of new kinds of filters that remove tar, nicotine and certain kinds of gases. Biodegradable and environment-friendly filters will also increase the demand for filter and paper tips in the upcoming years.
In 2020, Europe dominated the roll-your-own segment, claiming 55 percent of the market revenue share. Cigarettes remained popular among Europeans and the popularity of roll-your-own cigarettes continued to see an increase due to their cost-effectiveness as well as the variety of flavors available.