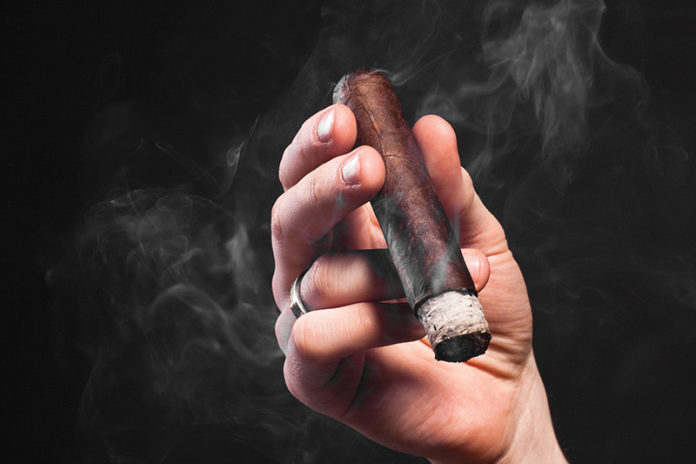 Going back to the campaign trail, the Trump administration set a course as a deregulatory force promising to quickly overturn many regulations of the previous administration. From financial services to education to environmental protection, changes occurred rapidly to roll back what the Trump administration viewed as burdensome regulations to business and commerce. A prime example of this is the Environmental Protection Agency's repeal of the controversial definitions of the 2015 Waters of the U.S. (WOTUS) rule. The rare and glaring exception to this deregulatory agenda is the work of the U.S. Food and Drug Administration (FDA), which has sought to further regulate issue areas in its purview from prescription drugs to dietary supplements—and, notably, tobacco products. The FDA has gone rogue when it comes to the deregulatory agenda.
In 2016, the FDA exercised a controversial deeming rule to pull premium cigars under its regulatory authority for cigarettes and smokeless tobacco—an authority it was given for the expressed purpose of protecting public health, with particular respect to nicotine addiction and youth usage. Yet, the scientific evidence, at least according to the most comprehensive longitudinal study ever conducted by both the National Institutes of Health and the FDA, does not consider premium cigars to be a threat to public health.
America's neighborhood tobacconists have good reason to worry. The FDA could force many of them out of business with its next series of regulations. The substantial equivalence of tobacco products rule would arbitrarily force any product conceived after Feb. 15, 2007, to apply for FDA approval at a cost of tens of thousands of dollars per product. There is also a labeling requirement that is more stringent than the warnings currently imposed on cigarettes as well as product testing requirements on the horizon. Neighborhood tobacconists may even find themselves required to become licensed manufacturers in order to sell single units. All are regulations designed not for the protection of public health but to raise barriers to entry for entrepreneurs, to limit the growth of boutique manufacturers and to price consumers out of the market.
Even the Small Business Administration (SBA) has taken note of the FDA's disregard for the serious economic consequences that its hasty policymaking will have on small businesses. On Sept. 12, the SBA called a roundtable on the "Regulation of Premium Cigars" and invited Drew Newman (of J.C Newman Cigar Co.) to represent the manufacturer perspective and John Anderson (of W. Curtis Draper and chairman of the Premium Cigar Association) to represent the retailer perspective. This public forum, attended by many businesses impacted by these decisions, forced the FDA to hear out the context from which the myriad concerns have emerged as well as the solutions available to mitigate the regulatory burdens that have needlessly been heaped upon the premium cigar industry.