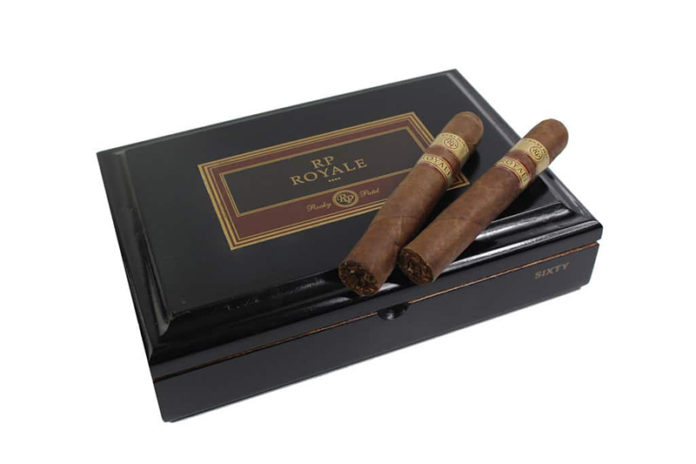 Rocky Patel Premium Cigars is expanding its highly rated Rocky Patel Royale cigar line to include a seventh size. Sixty will be a 6 inch by 60 ring vitola that will begin shipping to tobacco retailers nationwide in mid-March. Consumer demand for this size inspired the premium cigar brand to add this new size.
Rocky Patel Royale was introduced in 2013 and has been one of the company's most successful lines rolled at TaviCusa, Rocky Patel's boutique factory located in Esteli, Nicaragua. Rocky Patel Royale is available in six other sizes: Corona, Robusto, Toro, Torpedo, Colossal, Toro, and Tubo.
Rocky Patel Royale Sixty will come in 20-count boxes and will have a SRP of $12 per cigar. Sixty will be presented as a rounded parejo while the other frontmarks will have a sharp box pressed presentation.
For all the latest news from Rocky Patel, visit rockypatel.com.