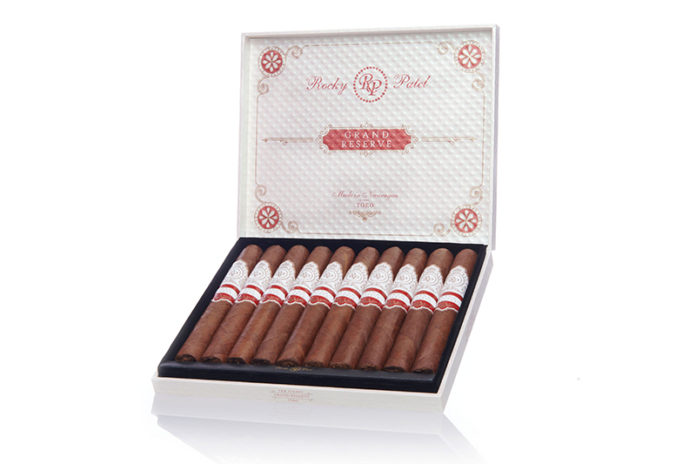 Rocky Patel Premium Cigars is going international with its next release. The new Rocky Patel Grand Reserve debuted at InterTabac in Dortmund, Germany and will only be available in international markets, a first for the company.
"Our distribution abroad has seen extensive growth over the last 10 years, and we wanted to honor these worldwide business partnerships with an exclusive brand that international retailers can call their own," said Mark Weissenberger, vice president of marketing at Rocky Patel Premium Cigars.
The new Rocky Patel Grand Reserve was rolled in Nicaragua and features a blend of tobaccos that were aged for two years. While the blend is secret, the company is divulging that the cigar will be available in three vitolas: Robusto (5 1/2 x 50), Toro (6 x 52), and Sixty (6 x 60). Each cigar will retail between €9 and €11 and will come in 10-count boxes. The cigar is expected to begin shipping in mid-September. Tobacconists in Austria, Germany, and the Netherlands will receive their shipments first and should begin appearing on store shelves by mid-October.
For all the latest news from Rocky Patel Premium Cigars, visit rockypatel.com.