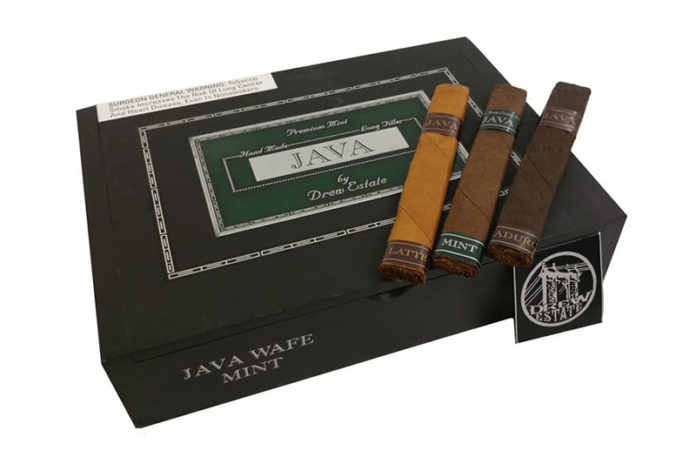 The FDA regulations have had many negative impacts on the premium industry lately but it can now be blamed for bringing back a favorite among cigar enthusiasts. Rocky Patel Premium Cigars (RPPC) has reintroduced a unique a peculiar vitola back to the market–Java Wafe by Drew Estate brands. The decision to re-introduce Java Wafe came from Rocky Patel himself, who decided it was time to bring back this rare size since it predated the 2007 FDA predicate date for allowable vitolas sold on the market place.
"The Wafe had always been a special size that we wanted to someday have in our portfolio again. With the new rules coming through FDA, the time to bring it back was essentially made for us. Call it a silver lining," said Rocky Patel.
Java Wafe can be described as an extreme trunk-pressed cigar that resembles a tongue depressor. It's 5 inches in length, 46 ring gauge across, and 5 ring gauge in height. Rocky Patel Premium Cigars referred to Java Wafe as popular "conversation starting" shape when it was available in the Java Maduro and Java latte brands from 2006 through 2011. Wafe was phased out and replaced by a standard 4 1/2 x 38 Petite Corona for Maduro, Latte and Mint brands due production issues.