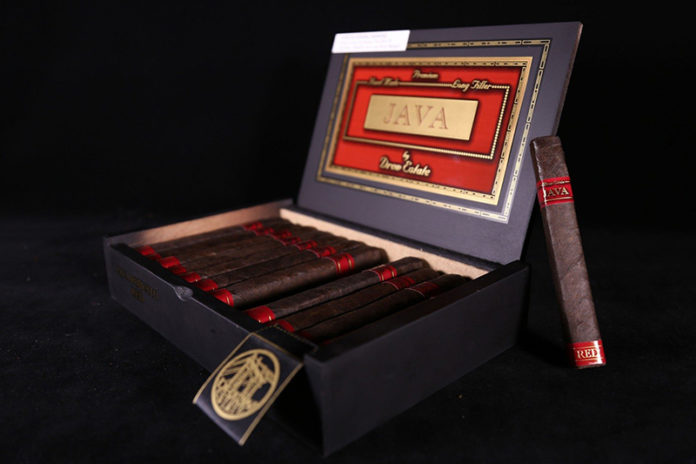 Rocky Patel Premium Cigars is extending its Java line, its popular coffee flavor-infused cigar made by Drew Estate. This summer, Rocky Patel will be adding Java Red to its lineup. All Java varieties are handmade in Nicaragua and infused with flavor by Drew Estate.
Java Red is a smoke accentuated by an essence of cherry before notes of dark cocoa and coffee punch through. The cigar is emits a refreshingly sweet aroma. According to the company, Java Red will pair well with a cocktail aperitif such as Negroni or a Manhattan. With food, Java Red will go well with dark chocolate.
Java Red will be available in six vitals: Corona (5 x 42), Robusto (5 1/2 x 50), Toro (6 x 50), the 58 (5 x 58), as well as the round, pig-tailed Petite Corona (4 1/2 x 38), and Wife (5 x 46). Java Red will be available in July.