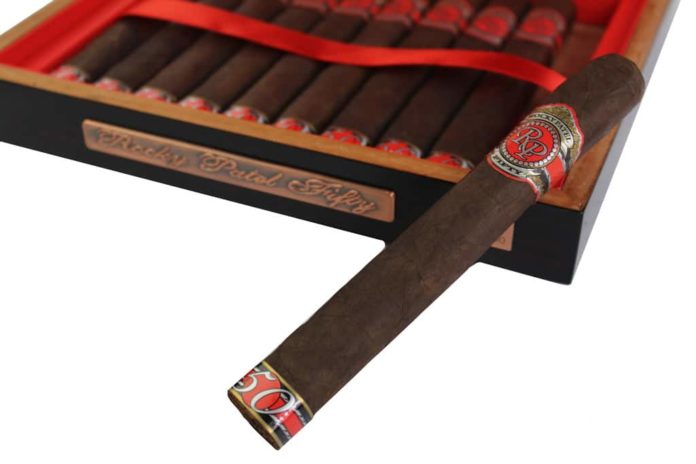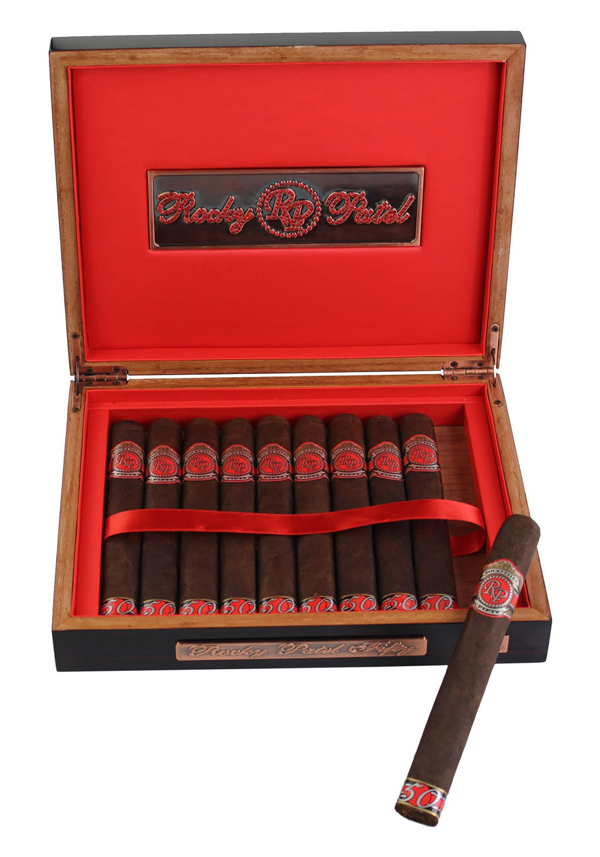 Rocky Patel Premium Cigars will be bringing back another classic from its portfolio. The Rocky Patel Fifty, first released in 2011, will return as a small batch release in one vitola–a 6 1/2 x 52 Toro.
Rocky Patel Fifty will make its return at this year's International Premium Cigar & Pipe Retailer (IPCPR) convention and trade association in Las Vegas, July 10-14. With a shipping date planned for late July, 1,000 lacquered 10-count boxes were produced, showing off the Toros' attractive, eye-catching setting replete with familiar crystals and brushed copper.
Originally, Rocky Patel Fifty was a limited edition cigar with only 2,000 numbered 20-count boxes being released. Three vitolas–Robusto, Toro, and Torpedo–were introduced to the market at IPCPR 2011 to commemorate Rocky Patel's 50th birthday.