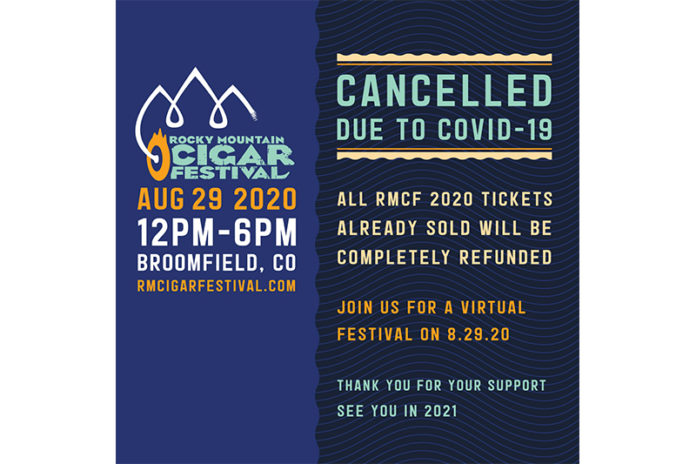 Smoker Friendly International, hosts of the annual Rocky Mountain Cigar Festival, announced today that the 2020 edition, originally scheduled Aug. 29 at the Omni Interlocken Hotel in Broomfield, Colorado, has been cancelled due to restrictions related to the COVID-19 pandemic. Everyone who had already purchased a ticket for the 2020 Rocky Mountain Cigar Festival will be issued a full refund.
While the physical Rocky Mountain Cigar Festival has been cancelled, Smoker Friendly is teaming up with Cigar Dojo to host a virtual festival online, which will feature many of the industry personalities who normally attend the festival talking about their companies and cigars. The virtual festival will also include a festival package that will include 35 cigars and a Rocky Mountain Cigar Festival cutter.
The cost of the package is $120, which includes direct shipping to customers within the United States. There will also be special deals offered on select cigars through Smoker Friendly stores and paylesscigarsandpipes.com. Full details of the virtual festival and a link to Eventbrite where tickets may be purchased are available at rmcigarfestival.com. Tickets will be available on a first-come first-served basis to attendees who had already purchased tickets to the 2020 Rocky Mountain Cigar Festival with any remaining tickets going on sale to the public on June 29.