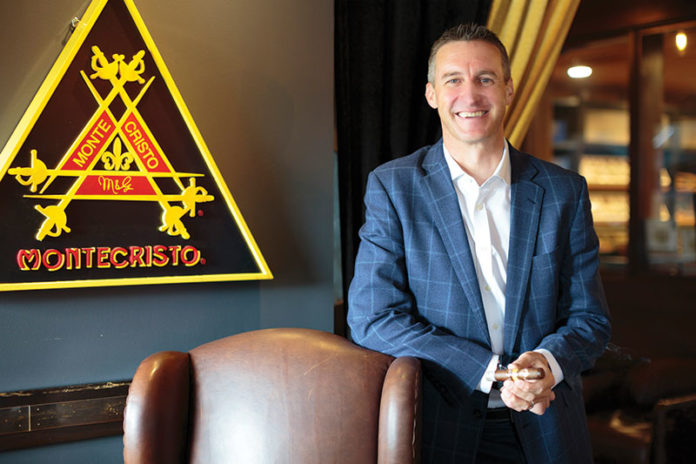 Rob Norris, who currently heads Altadis U.S.A., is on the move. In a press release it was announced that Norris has accepted a transfer to Fontem Ventures where he will serve as General Manager of Canada. Fontem Ventures' focus is vaping technology and is the manufacturer of blu and the lifestyle energy brand Reon. While Altadis U.S.A. is a unit of Tabacalera USA, Imperial Brands' premium cigar division in the U.S., Fontem Ventures is another, separate, Imperial Brands company.
Norris joined Altadis U.S.A. in 2011 where he served as sales and trade marketing director. During his tenure at the company, he has served as head of JR Cigar and was promoted to head of Altadis U.S.A. in 2011. The company has not yet named a replacement but the company did announce that Paul Waller, head of sales at Altadis U.S.A., and Oliver Hyams, head of trade marketing at Altadis U.S.A., would be reporting directly to Tabacalera USA's President and CEO, Javier Estades, for the time being.
"Rob has been with Imperial Brands for more than 20 years and has held a variety of increasingly responsible leadership positions," commented Estades. "Given his tenure here, the move to Canada is an important next step for Rob's professional career. Rob joined our Altadis U.S.A. unit as national sales and trade marketing director in 2011. He's also led our JR Cigars as CEO and currently serves as the head of Altadis U.S.A."
Back in April, it was announced that Imperial Brands, Plc., is planning to sell its premium cigar business [read more here]. The British-based company with affiliates across the globe has significant assets in premium cigars, cigarettes, and next generation products. These assets include the largest premium cigar business in the world, and includes Tabacalera USA's Altadis U.S.A. premium cigar division, JR Cigar and Casa de Montecristo.
Norris' move to Fontem Ventures is slated for August 1, 2019, according to Estades. For all the latest news from Altadis U.S.A., visit altadisusa.com.