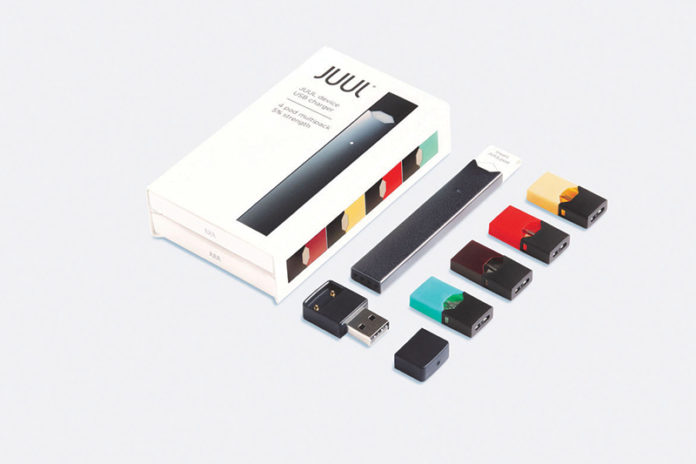 According to the Winston-Salem Journal, Juul is becoming the frontrunner in the competitive electronic cigarette category.
Based on the latest four-week period tracked by Nielsen, Juul's sales jumped to 46.8 percent U.S. market share, up from 40 percent on Dec. 2. This latest number puts Juul's market share ahead of traditional cigarettes sold in the U.S. by companies like Philip Morris USA.
While the news was positive for Juul, it was less so for R.J. Reynolds Vapor Co.'s Vuse, which dropped down to 20.7 percent market share. A year ago, Vuse held a 35.4 percent market share while Juul was at 25 percent. Juul has been in the U.S. market since 2015. Other leading electronic-cigarette products were MarkTen XL (11.4 percent) made by NuMark LLC; Logic (7 percent) made by Japan Tobacco; and blue eCigs (4.4 percent) of ITG Brands, LLC.