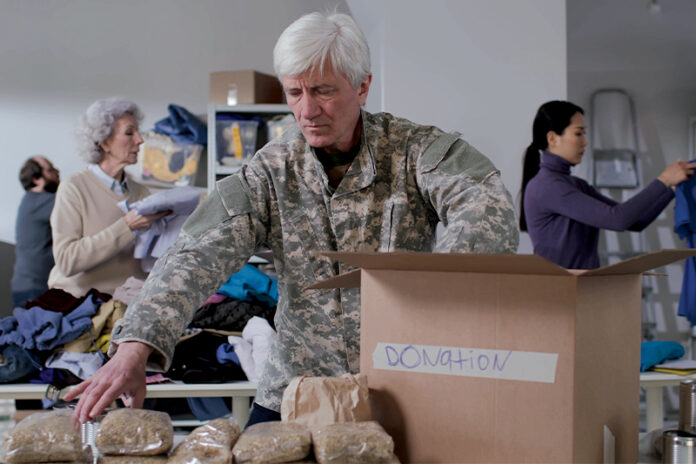 Over the years, I have hinted about and touched upon some of the fundraisers that retailers put on to benefit Operation: Cigars for Warriors (CFW). I'm going to share with you, the retailer, a recent example of a retailer and CFW event coordinator (EC) putting on an amazingly prosperous fundraiser. As always, one of the most important—if not the most important thing—for you to do to make money and save valuable time is to designate a CFW EC for your store.
On Sept. 9, 2022, Cigar Sessions and CFW volunteer Mike Dove hosted the third annual Cigars for Warriors Golf Classic. The Cigar Sessions Lounge, located in Middletown, Delaware, is a new authorized CFW Donation Center, and it is their first year partnering with Mike Dove, who served as co-host of this tournament, and it made a significant impact. Week Fish Creative agency was responsible for the festival's marketing and was a generous sponsor as well. They also had some assistance from CFW's marketing, public relations and social media departments.
The day started absolutely amazing, with tons of energy and everyone feeling pride supporting our troops. On a serious note, the tournament also took the time to remember 9/11 with a moment of silence and a hauntingly beautiful rendition of the national anthem sung by Miss Delaware. This year's golf classic had a full field of players—over 100—and generous sponsors that included some cigar manufacturers, including Drew Estate, CAO, Cohiba, Aganorsa Leaf, Altadis U.S.A. and All Saints. Most of these sponsors have already recommitted for next year, and several new manufacturers have reached out to find out how to be part of the CFW Golf Classic for 2023.
Over the last 10 years, many retailers and even manufacturers have put on many golf tournaments in support of CFW. I'm very proud to announce that this one broke all the records, which for us consists of more than just dollars and sticks. In years past, the funds raised at this tournament were around $2,000. I bring this up simply because I want you to see that with the simple addition and help of Cigar Sessions, the tournament grew and raised over $15,000 and more than 300 premium cigars for CFW. Those 300 cigars were not the only ones sold during the event. Many more were bought from the participating manufacturers through Cigar Sessions. It was what CFW preaches all the time: It was a perfect win, win and win event.
Every sponsor reiterated that it was such an honor and a matter of pride being part of this truly patriotic golf tournament. Cigar Sessions and the cigar manufacturers together helped raise really good money through the event. They would have been happy to be part of this event just for the cause.