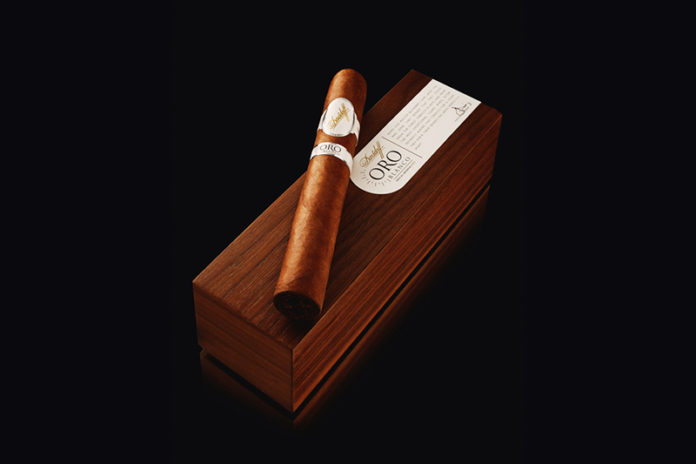 On April 12, 2022, Regency Cigar Emporium LLC hosted what it called "the ultimate cigar-tasting event" with Davidoff Cigars. This exclusive event involved 34 VIP guests and featured Davidoff's most expensive and exclusive cigar, the Oro Blanco. According to Regency Cigar Emporium, 37 Davidoff Oro Blanco cigars were smoked during this event.
Owner of Regency Cigar Emporium, Michael Correia and Davidoff Americas President, Dylan Austin, jointly hosted this unique and expensive evening. Its staggering price tag of $500 makes the Oro Blanco one of the world's most expensive cigars. The VIP guests enjoyed a special evening smoking this $500 cigar that few aficionados have smoked. Even with an entry fee of $500, the event sold out well ahead of the date.
Davidoff Oro Blanco cigars have a reputation as being among the most exclusive and expensive cigars in the world. Each cigar is hand rolled by highly skilled and experienced rollers, working under the supervision of Davidoff's master blender. The tobacco used in the Oro Blanco is extremely rare, harvested in 2000 and 2001 from the richest soil of the Dominican Republic, at the confluence of the Mao, Gurabo and Yaque Del Norte rivers. After the cigars are rolled, they are aged for an additional year, and then reviewed by the master blender. The Oro Blanco is offered in a luxurious wooden box of 10 cigars, or in a single cigar 'coffin'.
"No thrills or frills, this night was all about the cigar," says Regency Cigar Emporium owner Michael Correia. "It takes a bit of courage to spend $500 on a cigar and 34 guests did and everyone of them said it was definitely worth it.