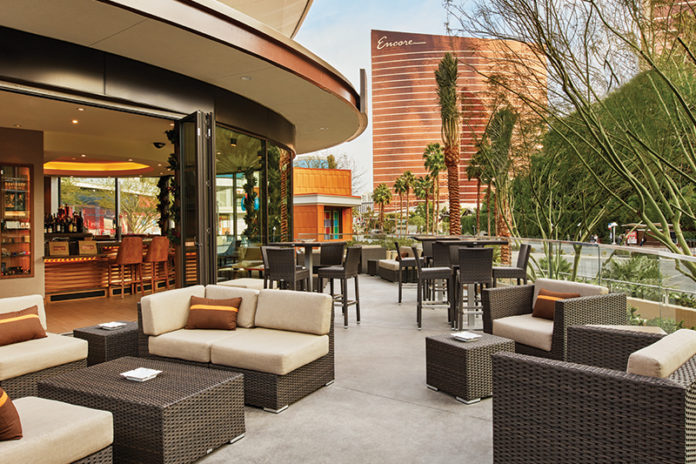 TPE is one of the only trade shows where attendees will be able to experience the best of not one category of products but three—tobacco, alternative and vapor. After a long day of visiting all of the exhibitors at TPE and buying their best products, get out and experience the best of Vegas' tobacco, vapor and alternative-friendly retail venues.
Nominated as one of Playboy's best bars in 2016, the Montecristo Cigar Bar (3570 S. Las Vegas Blvd., Las Vegas, NV 89109) has become a mecca for cigar aficionados visiting Vegas. With a 400-square-foot humidor packed with over 1,000 premium cigars from brands like Montecristo, Romeo y Julieta, Padron and Rocky Patel, this is the perfect place to grab a drink and kick back after the show closes each day. For premium drinks and a more intimate setting, head over to Fashion Show where you'll find the Davidoff of Geneva Cigar Bar (3200 S. Las Vegas Blvd., Suite 1245, Las Vegas, NV 89109 | davidoffcigarbarlv.com). Much like Davidoff's cigars, this bar is sophisticated and classy, and its employees will strive to make sure you leave feeling like you've had an unforgettable experience.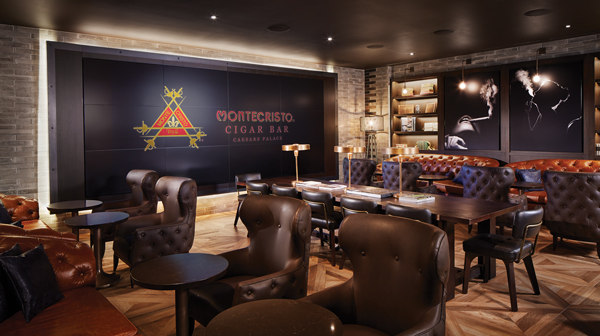 Vape Street (4850 W. Flamingo Road, Suite 28, Las Vegas, NV 89103 | vape-street.com) comes highly recommended by many vapers who've passed through Vegas. Touted for its great selection of products and helpful employees, Vape Street has a slick lounge and overall relaxed vibe and great music, giving vapers a great place to visit to either enjoy their devices or pick up a new e-liquid or accessory. Another local favorite is TruVape (4059 Spring Mountain Road, Las Vegas, NV 89102 | truvapelv.com), which has an e-liquid bar, a five-seat build station and tons of vapor products and accessories.
Dispensaries are also in abundance throughout Las Vegas, due in part to the legalization of recreational use of marijuana last year. Among the best is the Strip's Essence Vegas (2307 S. Las Vegas Blvd., Las Vegas, NV | essencevegas.com/locations/las-vegas-strip)— due to the expert budtenders on staff and the dispensary's focus on its customers' health and well-being. Online reviews will attest to Essence Vegas' quality products and competitive prices, as well as its clean, professional venue. If you're in need of more recommendations and one-on-one consultations with professionals, visit the Apothecary Shoppe (4240 W. Flamingo Road, Suite 100, Las Vegas, NV | theapothecaryshoppe.com). Founded by doctors, this dispensary is unique in that it has private parlors for consultations, and the dispensary's cannabis is grown locally and is pesticide-free.
For additional recommendations on where to smoke in Las Vegas, click here. This story first appeared in the January/February 2018 issue of Tobacco Business magazine. Members of the tobacco industry are eligible for a complimentary subscription to our magazine. Click here for details.