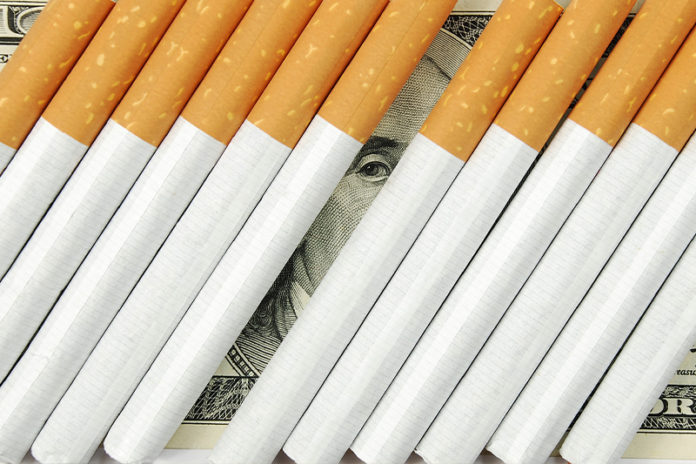 Cigarette sales were up in 2020, according to the Federal Trade Commission's (FTC) annual Cigarette Report. This sales increase marked the first time in two decades that cigarette saw a sales increase.
The Cigarette Report published by the FTC includes data submitted by four major tobacco companies–Reynolds American, Vector Group Ltd., Altria Group, and ITG Holdings USA. According to the report, tobacco companies increased their marketing spend during the pandemic to promote these products. Cigarette manufacturers reportedly sold 203.7 billion cigarettes in 2020. This was an 0.4 percent increase from 2019's 202.9 billion cigarettes that were sold.
Filtered cigarettes accounted for 99.8 percent of the major tobacco manufacturers' sales in 2020. The King size (79-88 mm) was also the biggest seller, accounting for 56 percent of the market among major manufacturers in 2020. Long (94-101 mm) made up 41 percent of the market. Menthol cigarettes, a category of product currently under FDA scrutiny [read more here], made up 37 percent of the cigarette market while non-menthols accounted for 63 percent of sales. These numbers are unchanged from the 2019 numbers.