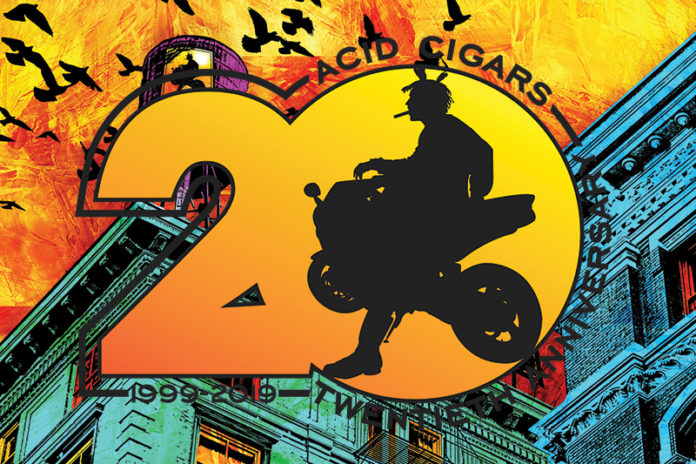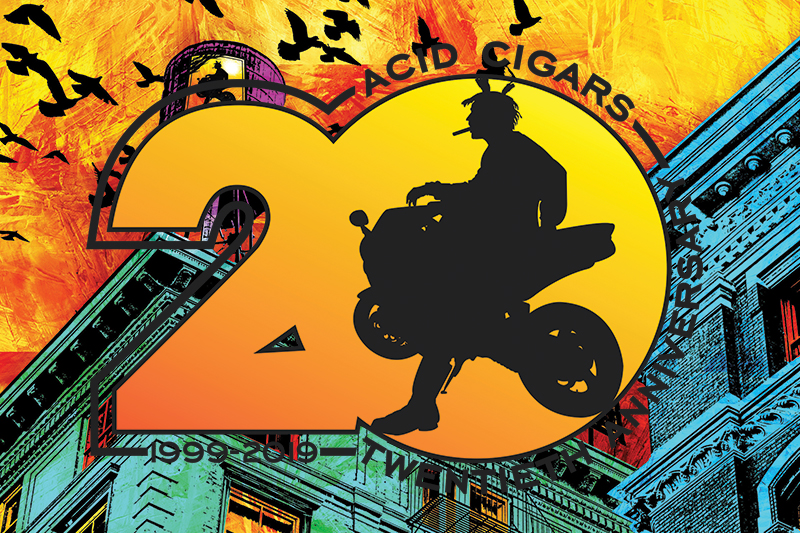 The world has changed in the past 20 years, but for Drew Estate, one thing has remained constant: Acid is a brand with staying power. The brand, known for its unique aromatic blends, was in many ways the catalyst for Drew Estate's rise in the premium cigar industry. It is a brand that launched in 1999 at the Retail Tobacco Dealers of America (RTDA) trade show and conference. Premium retailers were intrigued by the launch of Acid, but they were also skeptical, not understanding this new brand of cigar that had a shiny band, a completely different taste than a typical premium cigar and that was being made by a company that was run by a group of people who strived to be different from anyone else in the industry.
"Anything that ventures into new territories generates anxiety and takes people out of their comfort zone," explains Jonathan Drew, founder and president of Drew Estate. "It makes them think and push established boundaries. You got the ones who dislike change because they don't know how to deal with it, but you also have people that embrace change because they see an opportunity, and a few smart retailers at that time took the gamble on Acid. They supported our vision of moving forward and changing the rules, challenging the establishment."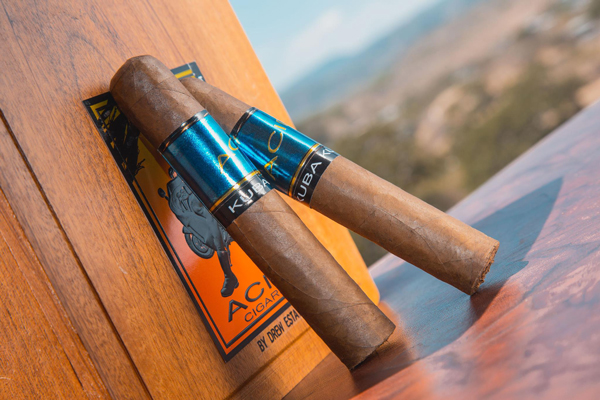 This year, Drew Estate is celebrating the Acid brand's successes, challenges and achievements. The brand was designed and created to be an authentic expression of Drew Estate's principles and reality. Acid offers cigar enthusiasts an invitation into the Drew Estate world of premium tobacco and cigars where each smoker has the freedom to smoke what they want while rewarding themselves with an indulgent moment.
The Birth of Acid
Drew Estate's Acid brand was born in the historic Dumbo neighborhood in Brooklyn, New York, in 1998, a product of Jonathan Drew, Marvin Samel and Scott Chester's creative process. This was a group of men who were setting out to change the cigar industry from within. They weren't your typical cigarmakers that were born into the tobacco business and grew up in the fields. Instead, this was a group of friends from Brooklyn and Philadelphia whose business model involved achieving and creating boundless freedom. They had already defined Drew Estate as a lifestyle brand that would blend urban culture, art, music and style into the world of cigars. Acid was viewed as a reflection of the Drew Estate brand values that would serve as the company's personal flag planted within an industry that is defined by traditions.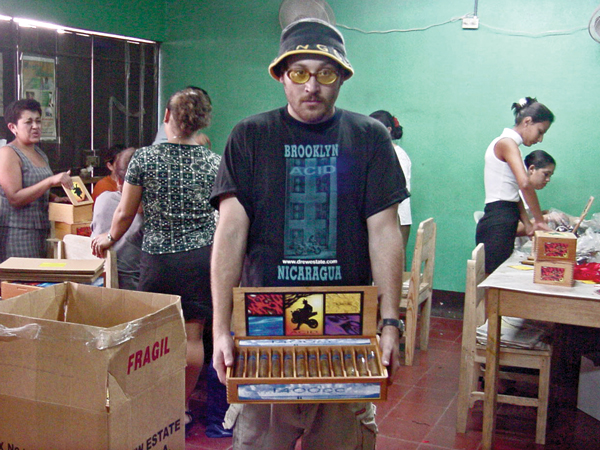 "While we certainly didn't have a PowerPoint presentation on brand building, or analytics on how to move the sales needle, or even a SWOT analysis, we did have something very special—a relentless determination to create a globally trusted brand that explodes with taste and emotion. And, of course, a perfect draw on each delicious and inspirational pull," says Drew.
By design, Acid was branded and created to break the mold of traditional cigar lines, which are often defined by wrappers, blends and vitolas. Drew and his team wanted a brand that would disrupt the premium cigar industry, much like they were trying to do with Drew Estate itself. Drew recalls the popularity of Dominican Republic-produced cigars at the time when Acid was first launched onto the market. Drew Estate's first brand, La Vieja Habana, helped the company gain some credibility in the cigar industry, but it was a very traditional brand, and Drew and his team wanted something that was disruptive and that would challenge the status quo. When Acid was launched in 1999, it made a bold statement that would also help the company define its brand value and fulfill its company mantra, "The Rebirth of Cigars."
"When we launched Acid in 1999, a unique product that harvests bold colors and forward-thinking design, it changed the game," Drew explains. "There wasn't anything like it. We created a smoke that people love and connected with. Kuba Kuba has become the No. 1-selling premium cigar in the country."
Acid launched at the RTDA show 1999 with 14 SKUs, including the popular Kuba Kuba and Blondie blends. During the show, Drew even created another blend: Acid One. Each blend was created using different proprietary tobacco curing and blending techniques that are a guarded secret to this day. While he and the others at Drew Estate believed in the brand, it was faced with a challenge when it was first launched—getting retailers and consumers to try it. To achieve this, the company knew it needed to take a new approach to marketing and positioning Acid within retail outlets.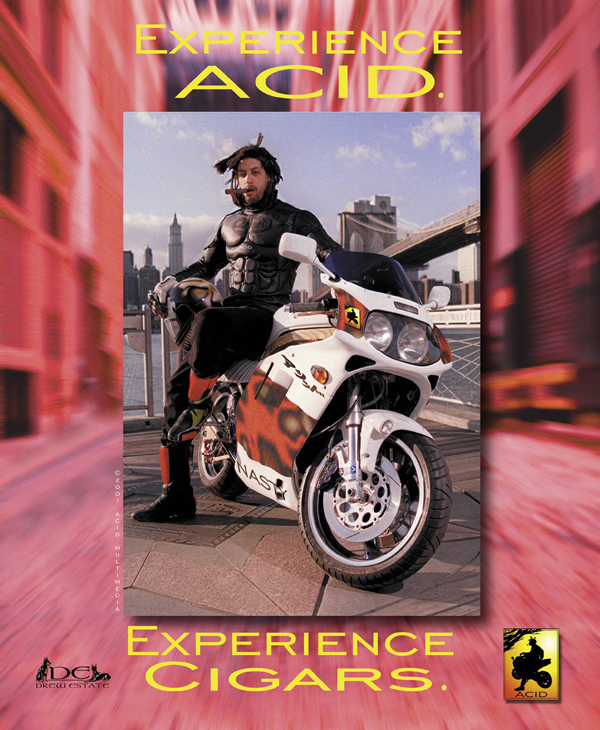 Celebrating Things to Come
As is the practice at Drew Estate, the company wants to celebrate Acid's 20th anniversary by planning for the future. This year the company has new national releases of Acid expressions planned for its retail customers and consumers. Some have already been released: Acid Frenchies debuted during the 2019 Tobacco Plus Expo (TPE) in February, and Acid Plush was previewed at the Tobacconists Association of America Conference, as was Acid Croqueta Tubo. There are plenty more special releases around the Acid brand planned for this year. Drew Estate will also begin to include Acid in its Drew Diplomat Retailer Program so that its retail partners will begin to receive exclusive front marks and more. Acid will also be featured in the company's popular Barn Smoker event program held across the U.S. throughout the year. The company has even more special Acid-themed promotions and activities planned that will be announced later in the year.
For other entrepreneurs that want to launch a product that could enjoy Acid's longevity and success, Drew has a lot of tips and advice: "Believe in yourself. Go into the business with a good friend who you deeply trust. Drink a lot of water, roughly half of your body weight in ounces per day. Get good sleep. And continuously listen to, Enter the Wu-Tang (36 Chambers) by Wu-Tang Clan, God's Son by Nas and Life After Death by The Notorious B.I.G."
This story first appeared in the May/June 2019 issue of Tobacco Business magazine. Members of the tobacco industry are eligible for a complimentary subscription to our magazine. Click here for details.
– Story by Antoine Reid, an editor and digital content director for Tobacco Business Magazine. You can follow him on Instagram @editor.reid.