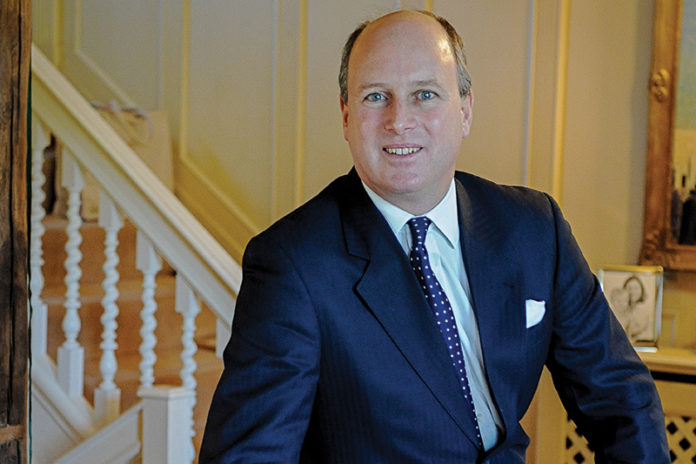 At an event at a Davidoff of Geneva flagship store and lounge in Atlanta in November 2018, Randolph Churchill and Duncan Sandys, another of Sir Winston Churchill's great-grandsons, reflected on the life and times of their famous great-grandfather and provided a personal and intimate look at his lasting legacy.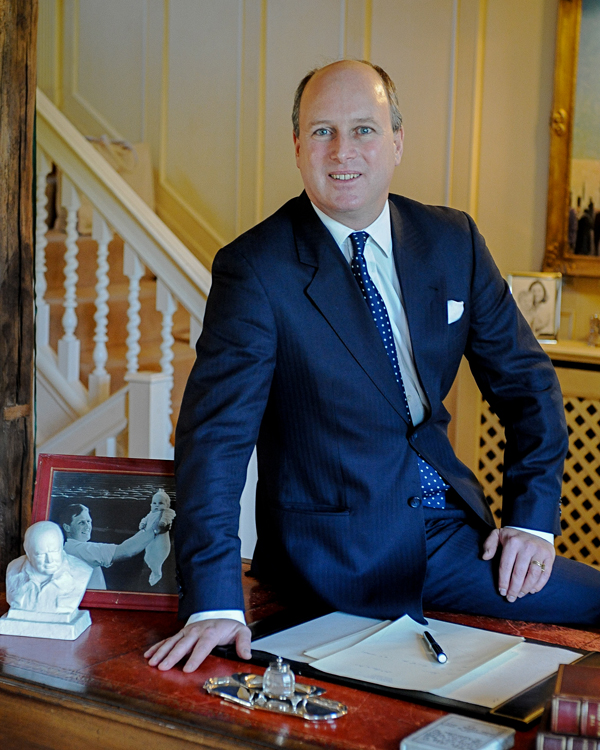 Tobacco Business: The world is familiar with Sir Winston Churchill the public figure but what was he like in private life?
Randolph Churchill: He grew up in the Victorian era at the point where half the world map was colored the pink of the [British] Empire. He had a really tough time with his parents who were pretty neglectful of him, as many parents were in the Victorian era. A lovely story—my father, who was born in 1942, had his birthday, and my grandfather, Winston, had arranged to buy [him] a train set. When Winston's private secretary came in to see what he was up to, Winston was with his little grandson. They were both down on the ground playing with the train set. Big Churchill said to Little Churchill, "Let's put these two trains back-to-back, send them around the track and have a bloody good crash!" And so he was a real family man.
If you get the chance to go visit his home in Chartwell, you'll see a farmhouse where he kept his pigs. The paintings in the house even depict the chickens coming into the house and the cat jumping up on the table after lunch because Sir Winston would pour the cream on the table and the cat would come up and lick it. The household was very active and chaotic but always happy. The number of people they entertained put a huge pressure on his wife, Clementine. He wasn't a wealthy man and the cost of entertaining and looking after so many people put a huge pressure on the whole household.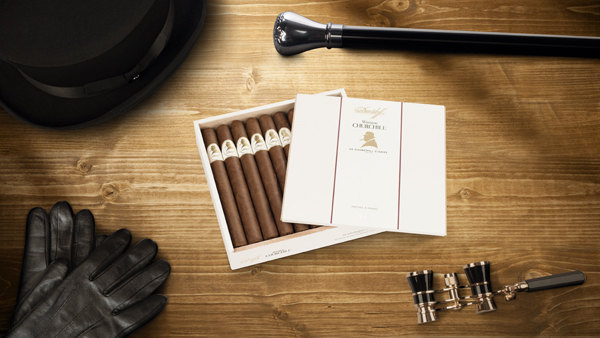 What kind of cigars did he like?
Churchill: Well, he particularly loved his Cuban cigars. The problem was that he smoked a lot of cigars. Boris Johnson, who wrote a book on Churchill, I think he said that Winston smoked over 250,000 [cigars]. But if you [guess that] from the age of 20 to 21 to when he was 90, he smoked eight to 10 a day, you do get pretty close to 250,000 cigars. He did smoke cigars of all kinds, and he went to different people to get them.
duncan sandys: He came to Atlanta with my grandmother, his eldest child, Diana, in 1932 and gave a speech on the Georgia Tech football field. He went all over and gave speeches. He went up and down the Eastern Seaboard—and as far as Chicago
And [he went] to California in 1929. He had a supplier in New York. Price wasn't unimportant because import duties to the United Kingdom were absolutely huge. So he tended to smoke around, and he loved the complexity of the Romeo y Julietas from Cuba.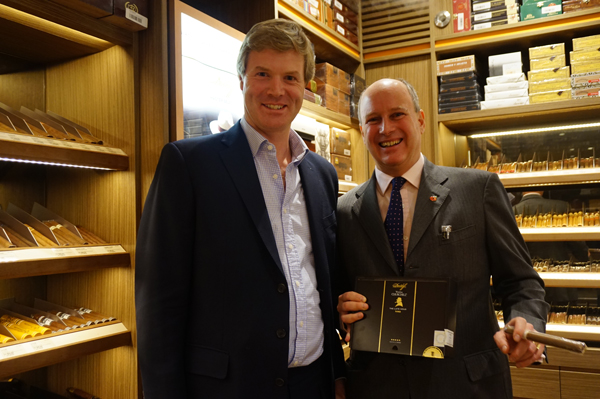 How did the family get involved with Davidoff to create the Winston Churchill-branded cigars?
Churchill: Sidney Frank was a man in a hurry because he had just made a great deal of money, and it was a truly remarkable story. He created this vodka called Grey Goose and later sold Grey Goose to Bacardi for $10 billion. So Sidney was trying to spend $10 billion before he died. Part of what he spent his money on was Davidoff cigars. Sidney introduced my father to Davidoff, and our family is really thrilled with what they've created. The detail that Hendrik Kelner and the Davidoff team have created are great mixes. I really like it; it's a mellow flavor. The bands, the ribbons—the nice thing is that it keeps that spirit of Churchill very much alive to this day.
Sandys: One of the famous things that he said was that his tastes were very simple and that he was satisfied by the best. As a family, for his name to be associated with a luxury brand—that's what he was all about. He didn't like bad wine or bad food, and when you talk about cigars, Davidoff is up there.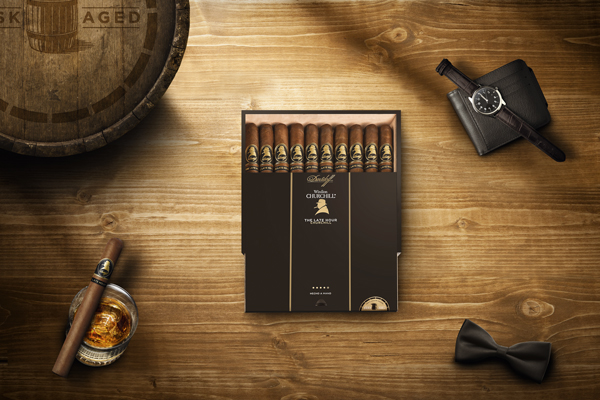 Even today, Sir Winston Churchill is a grand figure who has left a lasting impression on history and politics. How would you and your family want Sir Winston Churchill to be remembered?
Sandys: I think one of the reasons he's so revered is because the principles that he stood for all those years ago, consistently throughout his career, are the same challenges the world faces today. The world we live in today is greatly shaped by the global settlement that he and [Franklin D.] Roosevelt drew up from their wartime meeting in 1941. The Atlantic Charter as a document was really the document on which the United Nations charter was founded. A lot of the things that he warned about and a lot of the things that he did are still relevant today, and I think when people look back today, they say, 'Here's a man who understood the world.
Churchill: I can see him up there with his palette of paints and a good cigar and looking down at all of us and thinking all of the things we're worried about nowadays, compared to the things that he and Roosevelt had to face up to, that our generation has been really blessed. He provides an optimistic vision that people can win up against adversity.
What I love is that whether you're American or European, we are all hugely privileged because we live in democratic nations where we have the freedom of speech, an independent judiciary, and people can conduct business in a respectful way and know that the laws can protect them. Sadly, when you look at half the world, they don't have those privileges. Those privileges have only been earned because of people who have given their lives beforehand. I'm passionate in the U.K. encouraging young people to vote because everybody has to make use of those democratic rights because those rights were won. The freedoms and liberties that we have today—don't forget them. The nice thing is that all of us have our own rights, and in half the world, people don't have them, so we can't forget [that those rights] can be lost.
This story first appeared in the January/February 2019 issue of Tobacco Business magazine. Members of the tobacco industry are eligible for a complimentary subscription to our magazine. Click here for details.
– Story by Antoine Reid, an editor and digital content director for Tobacco Business Magazine. You can follow him on Instagram @editor.reid.