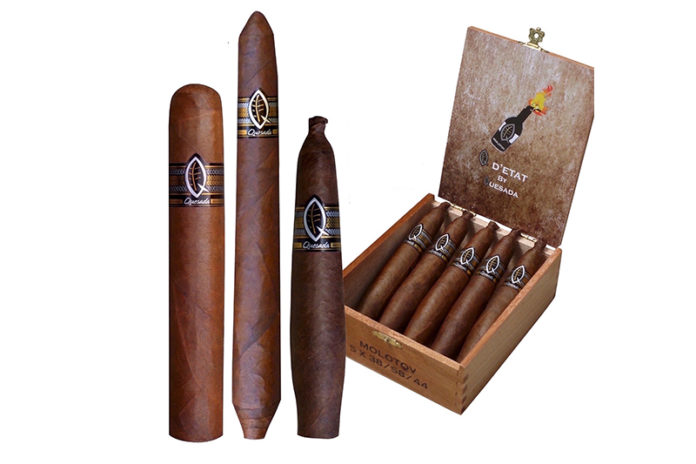 Quesada Cigars is bringing back the limited edition Q d'etat cigar. This cigar will be available from Quesada in limited amounts during this year's International Premium Cigar & Pipe Retailer (IPCPR) trade show in Las Vegas.
"The Quesada Q d'etat was not only prescient in its call to fight back against government encroachment on our rights as cigar smokers; it was also a huge success and sold out within days of launching," said Terence Reilly of Quesada Cigars. "Producing a follow up run at this particular moment in time made a lot of sense and it also gave us the opportunity to work with Payless and Cigar Dojo to provide a great opportunity to get their hands on the cigars before we fully release them this summer."
The Quesada Q d'etat was first released in 2012 in response to the U.S. government's taxes and regulations imposed on the cigar industry. The company is bringing it back to market in response to the new government actions taken in the form of the FDA regulations impacting the cigar industry. For the 2017 release, Quesada will not only release the cigar during the IPCPR this summer but it has also partnered with Cigar Dojo and Payless Cigars & Pipes to soft launch the cigar. Members of the popular Cigar Dojo app will receive a special discount price on the limited edition cigar that will be available beginning June 1, 2017–six weeks before the bigger release.