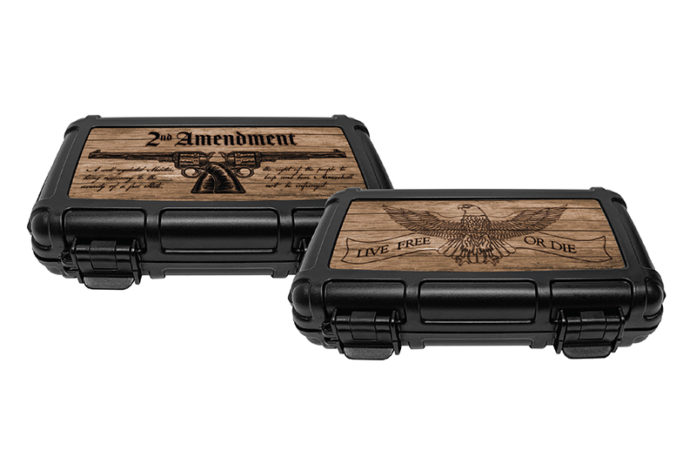 Quality Importers Trading Co. has added the new Freedom Series to its Cigar Caddy line of travel cigar cases. The new series features full-color artwork on the lid that celebrates the U.S. Second Amendment and the popular and assertive declaration "Live Free or Die," which is also famously known as the state motto of New Hampshire.
Both designs are available 5-count, 10-count and 15-count travel case sizes. Suggested retail price for each case ranges from $39.99 to $42.99. The Cigar Caddy Freedom Series ships immediately. Each Cigar Caddy travel case features crushproof for cigar protection, waterproof to 100 feet and floating capability, airtight to keep cigars properly humidified, includes humidifier, protective inner foam and a lanyard. Each case also comes with a lifetime guarantee.
Cigar Caddy travel cases are designed to be the cigar connoisseur's perfect everyday travel companion and must have for any hunting, golfing or camping trip.
The Cigar Caddy Freedom Series is ready to begin shipping immediately.
For all the latest news from Quality Importers, visit qualityimporters.com.