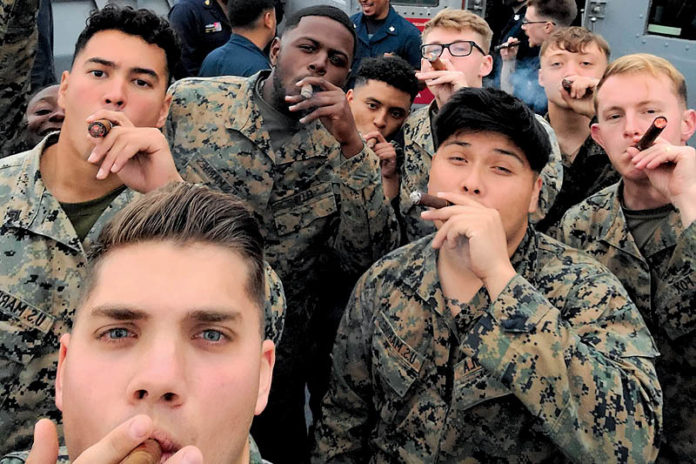 Operation: Cigars for Warriors (CFW) is proud to announce that by the time this issue reaches you, the charity program will have shipped over 1.3 million premium cigars—as well as tons of coffee, video games, cutters, lighters, magazines, gift cards and other types of swag—to deployed troops. This could not have been accomplished without our 500-plus official CFW donation centers. On behalf of the charity, its volunteers and, more importantly, our deployed troops, I want to send a huge thank you to all of the retailers that have supported CFW.
With over 65 percent of the donated 1.3 million premium cigars coming from CFW donation centers, retailers are making a lot of money through CFW, which is a great thing! Continuing the discussion from the last issue of Tobacco Business, in which CFW described different ways CFW donation centers can make money while supporting the charity, I promised to provide some more tricks of the trade, so let's get to it.
Our name grows daily within the military, which means we receive more requests. With North Atlantic Treaty Organization (NATO) countries receiving more U.S. troops with the conflict overseas, we expect requests for our care packages to grow significantly. Trust me, what the news is putting out as the number of troops being deployed is often underreported. There are quite a bit more troops moving out daily, with most reportedly being sent to a NATO country. This information is just to let you know that your help is significant in keeping the morale of our troops up. Military leadership has called CFW a true force multiplier.