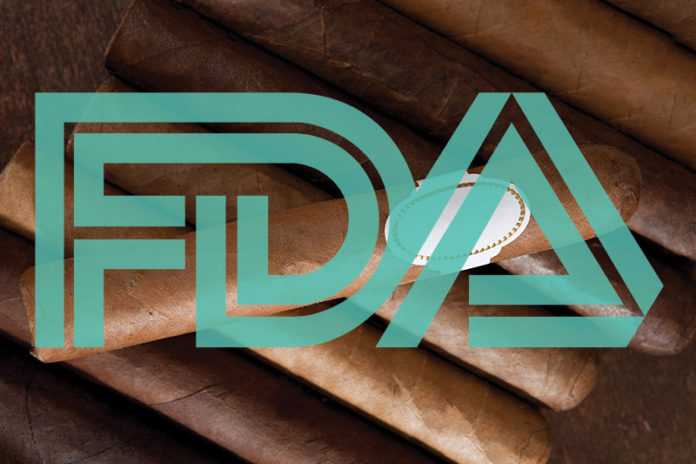 Some of the largest premium cigar manufacturers have come together to file a comment with the U.S. Food and Drug Administration on the subject of Substantial Equivalence (SE) applications. These manufacturers are challenging this piece of the FDA Deeming Rule which would require manufacturers to submit an extensive application and subject their products to costly testing in order to keep their non-predicate premium cigar products on the market.
The joint comment was filed by premium cigar manufacturers Davidoff of Geneva USA, Drew Estate, General Cigar Company, Tabacalera USA, Perdomo Cigars and C.L.E. Cigar Company. The comment not only addresses the problems presented by complying with the Substantial Equivalence (SE) application process but it also calls for a full exemption of premium cigars from FDA regulation.
"Our joint comment filed today shows FDA's Proposed SE Rules to be an overly broad and unjustifiably costly set of regulations that are so lacking in scientific substantiation as to be nothing more than an illegal economic ban on handmade premium cigars that will cripple the manufacturers and retailers in this important industry," comments Dylan Austin, President of Davidoff of Geneva USA.
This marks the first time premium cigar manufacturers have joined together to file their own set of comments regarding the regulation of premium cigars outside of a trade organization like the Cigar Association of America (CAA) or the Premium Cigar Association (PCA), formerly known as the International Premium Cigar & Pipe Retailers Association (IPCPR).
Javier Estades, President and CEO of Tabacalera USA, commented: "We are all proud members of CAA, which as the cigar industry's oldest and most well recognized trade association, continues to robustly represent the interests of the entire cigar industry at the federal, state, and local levels. We fully support CAA's incredible work in challenging current FDA regulations, which are wrong for all cigars, and recognize that certain aspects of FDA's regulations uniquely and disproportionately impact premium cigars. We therefore decided to come together to address these issues head on."
Glenn Wolfson, CEO of Drew Estate, added: "Our joint comment to FDA is very powerful because it is based on data. The FDA has undertaken extensive research about the usage patterns of premium cigars and their impact on public health. The resulting data from this scientific research is clear and unambiguous as to two critical facts. First, premium cigars are not used by youth. Second, based on the usage patterns of adult premium cigar smokers, there is no statistically significant difference in mortality rates or disease rates between the overwhelming majority (over 95%) of premium cigar smokers and non-smokers. Said differently, the FDA's own data makes clear that FDA regulation of premium cigars will neither impact what is virtually non-existent youth usage or materially benefit the public health. On the other hand, due to the unique nature of this artisanal, handmade industry, the costs of FDA regulation of premium cigars will be devastating, particularly to small businesses."
"The Premium Cigar Manufacturers have in our joint comment called upon FDA to look at their own research and reach the only conclusion their own data can support that the Proposed SE Rules are simply inappropriate as applied to premium cigars and that premium cigars should be exempt from FDA regulation," said Nick Perdomo, CEO of Perdomo Cigars.
Regis Broersma, President of General Cigar Company, also commented: "As the leading manufacturers in the premium cigar industry, all of us proudly stand together today to protect all premium cigar manufacturers regardless of size, retailers and consumers from what can only be described as unduly burdensome, grossly over-reaching, and wholly improper regulation. We invite all industry members to review our joint comment and to speak to your local representatives about the devastating impacts of FDA's proposed regulations on your businesses. Together we can make a difference."
You can read the comment in its entirety by clicking here. For all the latest legislation and FDA news impacting the tobacco industry, click here.