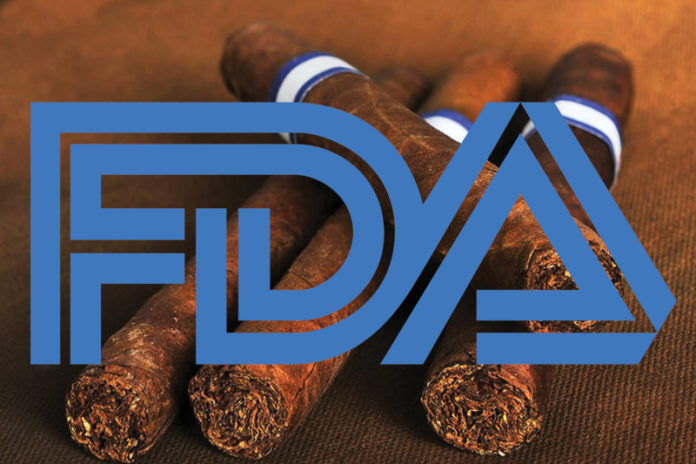 The U.S. House of Representatives has passed a new spending bill that includes language that would prevent the FDA from enforcing regulations against premium cigars. This exemption would only be for the 2018 fiscal year which runs from Oct. 1, 2017-Sept. 30, 2018. In order for this bill to become law, both the Senate and House must agree to the same legislation and pass a bill by Dec. 8, 2017.
The bill, known as an omnibus appropriations package, passed the House by 211-198 votes and will now be sent to the Senate for consideration. The International Premium Cigar & Pipe Retailers Association (IPCPR) notes that this is the first time a bill passed by a chamber of Congress has included language that has sought exemption of premium cigars from federal regulation.
"This is a monumental step for the industry and for [the] IPCPR's retailers," said Ken Neumann, President of the IPCPR. "For many years we've been pushing the ball forward in our efforts to roll back the FDA's oversized and ill-suited regulatory regime on premium cigars. Because of this work and because there are Members of Congress like Congressman Bob Aderholt, Bill Posey and Congresswoman Kathy Castor who fight every day for small businesses and the premium cigar retailers across the country, we're not on the precipice of bringing true relief to our industry."
If passed, this would only apply to cigars that are premium cigars, defined by the government as "any roll of tobacco that is wrapped in 100 percent leaf tobacco, bunched with 100 percent tobacco filler, contains no filter, tip or non-tobacco mouthpiece, weighs at least 6 pounds per 1,000 count and–Has a 100 percent leaf tobacco binder and is hand rolled; has a 100 percent leaf tobacco binder and is made using human hands to lay the leaf tobacco wrapper or binder onto only one machine that bunches, wraps and caps each individual cigar; or has a homogenized tobacco leaf binder and is made in the United States using human hands to lay the 100 percent leaf tobacco wrapper onto only one machine that bunches, wraps, and caps each individual cigar; and is not a cigarette or a little cigar (as such terms are defined in paragraphs (3) and (11), respectively, of section 900 of the Federal Food, Drug, and Cosmetic Act)."
While currently this development doesn't greatly impact the deeming regulations as no deadlines were affected and current deeming regulations are still in effect, it does give the industry and cigar smokers hope that a positive change is possible. This follows signals from the new administration and FDA that premium cigars are being looked at differently than they were under the Obama Administration. It's important to note that even if it does pass, it will not solve all the problems brought on by the deeming regulations as it's only a short-term fix and only impacts the premium cigar industry, leaving pipe tobacco and vapor to still be under the gun with regulations still in place.
For all the latest legislation news impacting the tobacco industry, click here.