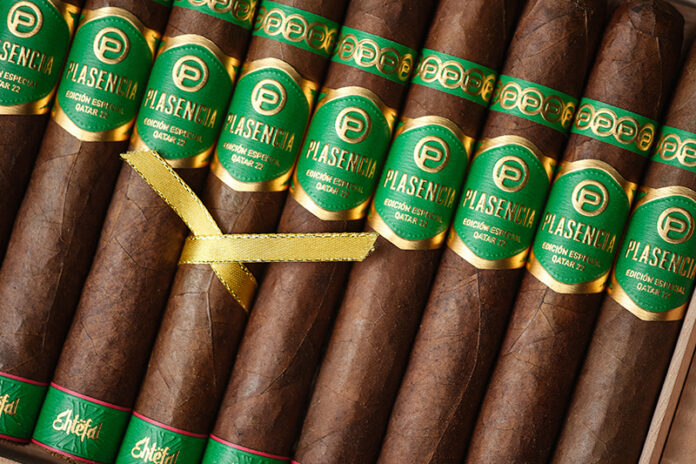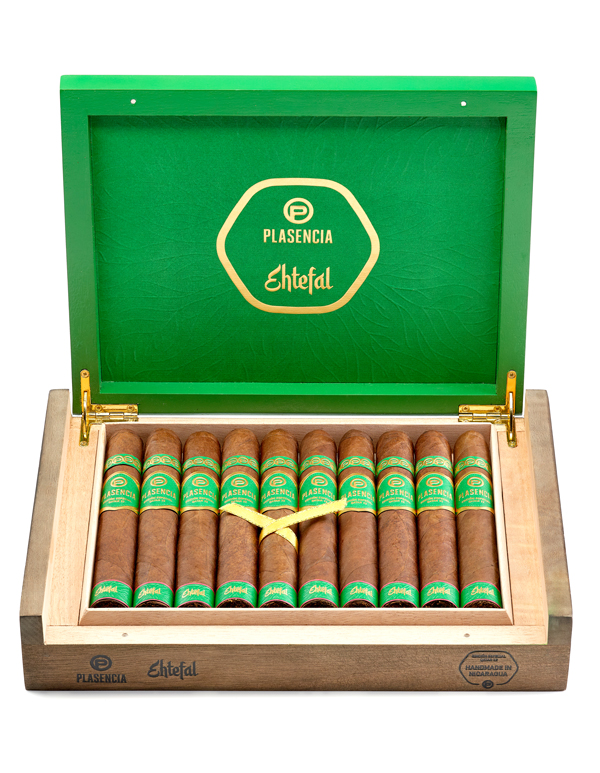 Plasencia Cigars has announced the release of the limited edition Plasencia Ehtëfal. The Plasencia Ehtëfal will make its official launch in Qatar, the home of the 2022 FIFA World Cup. Only 2,500 boxes of the limited edition Plasencia Ehtëfal were created for the U.S. market and another 2,500 boxes for the international market.
The word "ehtëfal" is Arabic for celebration. The Plasencia Ehtëfal holds a special meaning for the Plasencia family. It is a celebration of the world coming together once again after a challenging couple of years.
"With this special blend, the Plasencia family wants to celebrate that we can meet again," says Nestor Andres Plasencia. "Just as the roots of tobacco come together and become stronger, we too are stronger together. We wish to celebrate this momentous occasion taking place in Qatar with the Plasencia Ehtëfal."
The Plasencia Ehtëfal is a sophisticated medium to full-bodied cigar that boasts bold flavors. The Plasencia Ehtëfal is covered with a sun-grown organic wrapper from Jalapa that enhances the sweetness of the smoke. Binder and filler are from a meticulous selection of ten years aged tobaccos from the Plasencia farms in Honduras and Nicaragua. Smokers can expect rich notes of coffee roast, caramel, and oak. Hints of cherry and petrichor on the palate.
Available in only one vitola, a 6 x 52 Toro, the Plasencia Ehtëfal will be offered in beautifully designed 10-count boxes, each having an MSRP of $650.
The global launch of the brand will be presented on Nov. 19, 2022 in Doha, Qatar. The private by invitation-only event will be hosted by Plasencia Cigars and its distributor in Qatar, The Humidor Trading Company. The family has invited a select group of local authorities and international personalities to enjoy such an exclusive cigar for the first time.
For all the latest news from Plasencia Cigars, visit plasenciacigars.com.