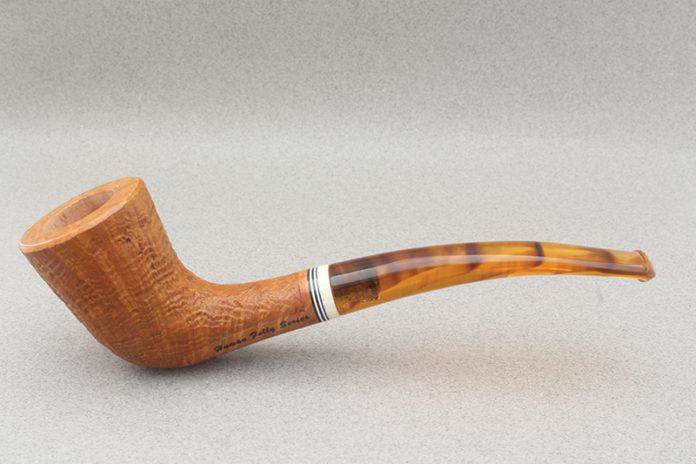 Inspired by Peterson's Iceberg 1912 Collection, which commemorated the 1912 Titanic disaster in which more than 1,500 people lost their lives, Marty Pulvers has commissioned artisan pipemaker Don Gillmore to create a series of pipes in a new collection, which Pulvers has entitled "Human Folly/Human Tragedy."
The former owner of Sherlock's Haven in San Francisco, Pulvers has been selling both new and estate pipes on his website, pulverspriorbriars.com, since closing Sherlock's Haven in 2006. A longtime pipe hobbyist, Pulvers possesses a quick intellect and a wry sense of humor—both of which are on full display in the Human Folly/Human Tragedy series.
The first pipe in the series is an apple shape that has been named "Paradise Lost," remembering humankind's Original Sin and expulsion from the Garden of Eden. Pulvers promises that future pipes in the series will twist and turn through the annals of human history to find the best examples of folly and tragedy from which to craft a pipe. The second pipe in the series has been named Helen of Troy. It is a yachtsman shape and commemorates the Trojan War, or as Pulvers puts it, the folly of fighting over a woman. Pipe collectors can look forward to a churchwarden to commemorate the Spanish Inquisition and the Pol Pot pot pipe to memorialize the Cambodian genocide in which the Khmer Rouge's leader exterminated a quarter of the country's population.