Father the Flame, a documentary on pipemaking, will make its world premier at the 54th annual Chicago International Film Festival, which will be held from Oct. 10-21.
Chad Terpstra, a Michigan-based cinematographer, makes his feature directorial debut in the film that is a cinematic exploration of the tobacco pipe, long a symbol of contentment, through the window of its sacred origins and meticulous craftsmanship. Father the Flame  ​screens Friday, Oct. 12 at 6:30 p.m. and again on Sunday, Oct. 14 at 11:30 a.m. at the Festival's primary venue, the AMC River North theater at 322 E. Illinois St.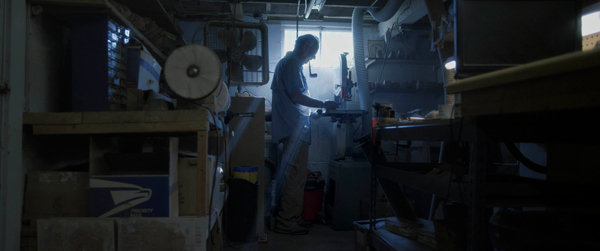 Father the Flame follows Lee von Erck, a world-renowned pipemaker from Northern Michigan, as he travels the world exploring the nearly forgotten art of tobacco pipemaking. Along the way is a charming cast of characters, including the "royal family of Danish pipemakers" and the patriarch who helped shape the industry; the Italian briar root cutter known as the world's greatest source for the raw material used to make handcrafted pipes; and a fourth-generation Native American pipemaker who carries on his ancestors' sacred traditions. Ultimately the story of a slower pace of life, a luxury in today's fast-paced world emerges. Father the Flame​ is a contemplative, hypnotic film that immerses viewers in the cultural and spiritual significance of the tobacco pipe and what it can teach a modern generation about legacy and the things we leave behind.
Father the Flame – Official Trailer 2018 from Chad Terpstra on Vimeo.
Terpstra, a director and cinematographer of independent and commercial films, has worked all over the world and his documentary work has screened at the SXSW, Telluride, AFI Docs and Palm Springs film festivals. Together with wife Stellita Bouma Terpstra, a producer on ​Father the Flame​, he founded Mirror Darkly in 2011 to create meaningful and thought-provoking media. With Chad bringing a background in cinematography and Stellita a background in law, they hope to foster an honest and independent voice for filmmakers looking to step off the beaten path. As their first endeavor, ​Father the Flame challenges the common conception of pipe smoking and uses the occasion to think deeper on life's core questions.