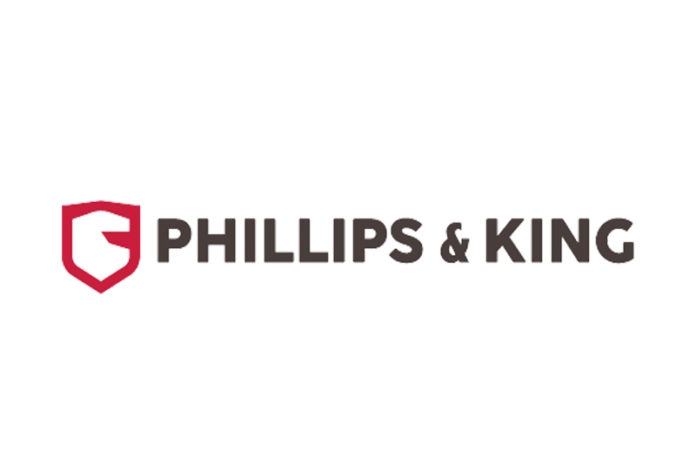 Phillips & King International, Inc. is kicking off 2022 with a new brand identity and the announcement of a forthcoming new wholesale e-commerce platform. A distributor of thousands of diverse products since 1906, Phillips & King has a long, successful history serving independent and small chain convenience, tobacco, and liquor retailers across the United States.
Phillips & King is unveiling a new brand identity to mark the beginning of the next chapter in the company's story. A contemporary refinement of the company's "shield and knight" badge, the new logo signifies its mission to modernize the business, while paying homage to the equity earned over their 116-year heritage.
Phillips & King has embarked on a complete digital transformation of its business to better serve the evolving needs of its retail customers and brand partners. Over the course of this year, the company will be launching a host of enhancements to its business, including a new web platform expected to launch in early Q2 that will make it easier than ever for stores to discover and stock the products that consumers want most. Phillips & King will also be greatly expanding its product and category assortment to give emerging brands the ability to reach more buyers—and give stores access to the best new products on the market.