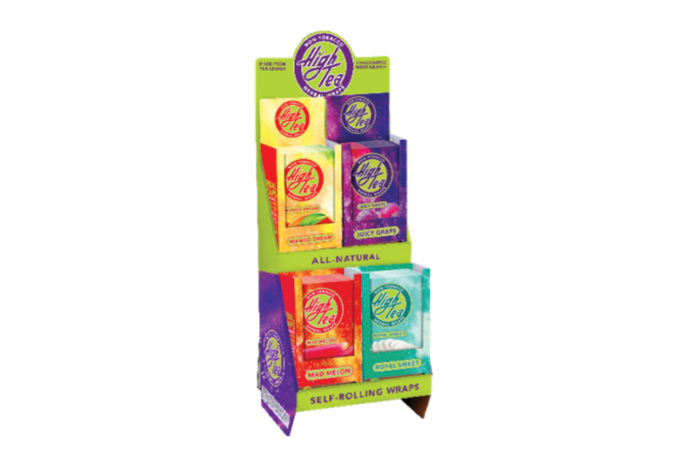 Phillips & King will be bringing High Tea Herbal Wraps to market. Crafted from mate teas and blended with rich hemp and cacao for strength and texture, High Tea Herbal Wraps were developed for people looking to remove or omit the tobacco element from their cannabis smoking experience, and retain a flavorful, satisfying alternative to traditional wraps.
High Tea Herbal Wraps are designed to attract sales and profits for retailers. The product will be eye-catching, will feature modern packaging and sleek display. It also offers top value to customers, with flavor that lasts throughout the whole smoke, and 5 wraps included in the resealable pouch, while competitors offer fewer wraps per package. This innovative new product will be available through both of Phillips & King's monthly product publications, the Price Kutter and the PK>FWD. The High Tea Herbal Wraps have a suggested retail price of $2.49 per pouch.
This product was first launched in Canada and will make its U.S. debut during this year's Tobacco Plus Expo (TPE) in Las Vegas, the first big buying show of the year, held in Las Vegas, NV Jan. 31-Feb. 1. The product is available in four distinct flavors: Mad Melon (refreshing watermelon), Mango Dream (rich and tropical), Juicy Grape (classic tart fruit), and Royal Sweet (hint of sweetness).