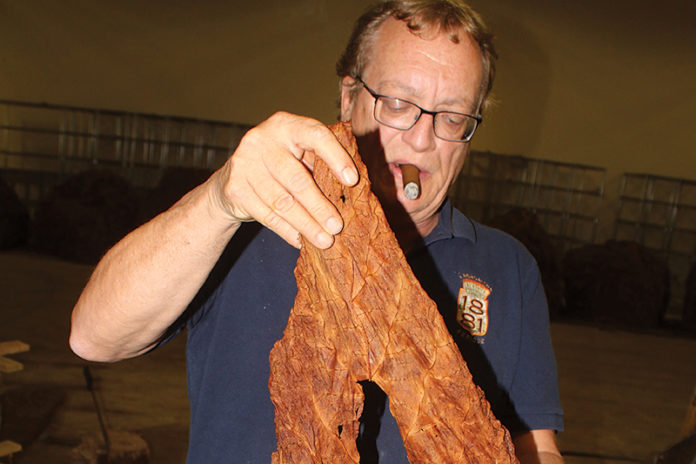 The spring of 2005 seemed to be the end of St. James Perique for pipe tobacco blends. The owners of L.A. Poche in St. James Parish, Louisiana, didn't buy any tobacco to process that year, and they planned to sell their existing tobacco inventory and shut down the last surviving perique processing facility. While one farmer pledged his entire perique crop to Santa Fe Natural Tobacco Company for cigarette production, the other tobacco farmers in the area grew just three acres of perique to supply the world's pipe tobacco. St. James Perique for pipe tobaccos was close to extinction.
As pipe tobacco consumption continued to increase up to World War II, demand for perique rose with it, and three companies provided it. After the war, the popularity of cigarettes grew, sales of pipe tobacco slowed, and the three companies struggled to make a profit. At the same time, chemical plants opened in the area, offering good-paying jobs that made the labor-intensive work of growing tobacco less attractive. Two of the three perique-manufacturing facilities had already closed, and L.A. Poche was on the verge of shutting down as well. Alarmed that perique would no longer be available to pipe smokers, and wanting to protect his own blends that used the rare leaf, Mark Ryan of Daughters & Ryan bought the facility in May 2005.
Saving Perique
"It was in really rough shape when I bought it," Ryan recalls. "The roof of one building had leaks, and much of the insulation had collapsed. The other buildings on the property were in disrepair, too. There were only 70 presses available to use at the time, and all of the prior year's crop had already been purchased. The first things I did were to repair the buildings and to secure some tobacco so that we could do a little processing in that first year. I also spent a lot of time going to breakfasts at 5 a.m. to talk to all the old local farmers."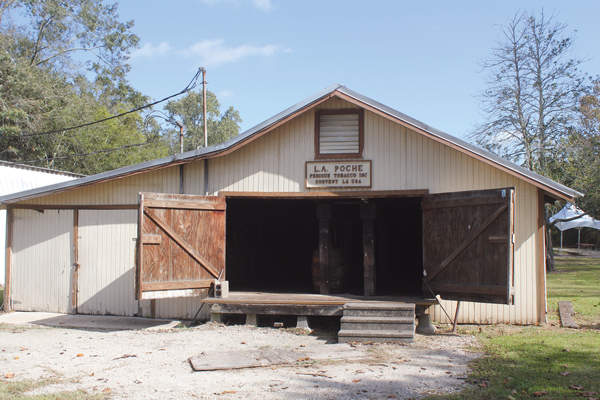 To accommodate the larger volumes of perique, Ryan built a 20,000-square-foot facility and added 300 more presses. "For the first time in years, because of higher tobacco prices we pay to local farmers and our ability to strip and process local tobacco in our new facility, 100 percent St. James Parish Perique is now available in small quantities," he reports.
Ryan continues making a blend of St. James Perique with other tobaccos, typically dark, air-cured varieties. A few consumers have criticized Ryan on Internet forums, claiming that the perique he provides is not truly St. James Perique because it is mixed with other tobaccos. As with many disparaging remarks leveled from behind a keyboard, the comments are misleading and the critics are misinformed.
"I was the first one to mention that most perique was a blend, and that's why people criticized me," he says. "Most pipe smokers today do not realize that they have only smoked a perique blend because each of the three old perique factories primarily sold a perique blend to the manufacturers. There were very few years when ➤ a straight St. James Perique would have been available because of poor quality or limited availability. Although other sources of 'perique' may exist, I believe it must contain some perique tobacco grown in St. James Parish and processed in St. James Parish to ethically call it perique."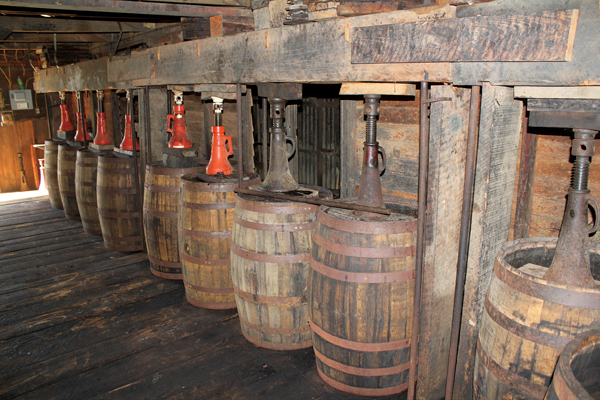 Branching Out Into Cigars
Ryan is also now making perique more widely available to cigar manufacturers. Cigar manufacturers have used perique in the past. For example, Battleground Cigars' Mysterioso contains some perique. The Filipino cigar manufacturer Tabacalera Incorporada makes an extension of its 1881 series cigars with perique in the filler blend, which Ryan distributes in the U.S. Other cigar manufacturers have approached Ryan about buying perique as well.
"We're getting more requests for perique now as cigar manufacturers are looking for ways to diversify their blends," Ryan says. "Perique naturally adds to the flavor of a cigar blend, and it doesn't require any chemicals to process it, which is important with the [U.S. Food and Drug Administration]."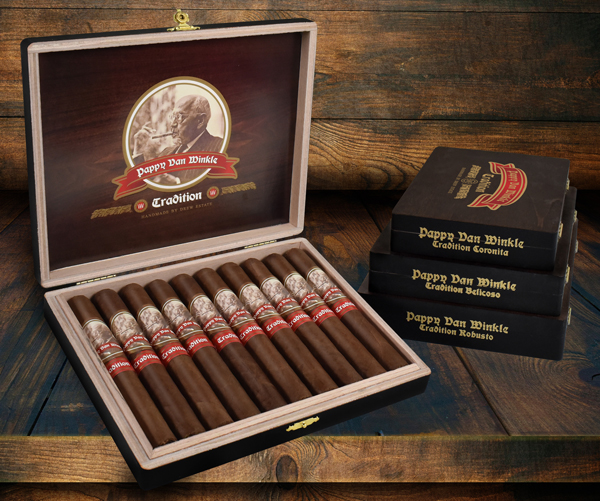 Ryan has experimented with fermenting Kentucky dark-fired tobacco using the perique process. When the result surpassed expectations, he approached Drew Estate founder Jonathan Drew about providing some of it for a special cigar, the Pappy Van Winkle Family Reserve Barrel Fermented cigar.
"The perique fermentation process is one of the rarest methods, and it really is a whole new dimension for cigars," Drew explained to approximately 400 people during the recent Louisiana Barn Smoker event held at Ryan's L.A. Poche processing facility. "I fell in love with the tobacco that Mark presented to me, and I wanted to use it to bless the Pappy Van Winkle because it's so unique. No one processes tobacco like Mark does, and that's what we're looking for at Drew Estate. The Pappy Van Winkle Family Reserve Barrel Fermented cigar is Drew Estate's masterpiece largely because of the tobacco that Mark provides for it."
While the Pappy Van Winkle Family Reserve Barrel Fermented cigar may be Drew Estate's masterpiece, saving the L.A. Poche processing facility and ensuring perique's availability to pipe tobacco and cigar manufacturers is surely Ryan's greatest contribution to the premium tobacco industry. While he is rightly proud of his role in securing perique's future, Ryan is also quick to point out that perique wouldn't have been worth the trouble without the rich heritage that began more than 1,000 years ago.
"Buying L.A. Poche turned out to be more than a business decision," he concludes. "It saved a tradition that's unique to this region, and it preserved part of the area's history and culture. I'm just a steward or custodian of a process that began with the Native Americans, and I'm happy to play a role in protecting it."
This story first appeared in the January/February 2018 issue of Tobacco Business magazine. Members of the tobacco industry are eligible for a complimentary subscription to our magazine. Click here for details.
– Story by Stephen A. Ross, senior editor of Tobacco Business Magazine