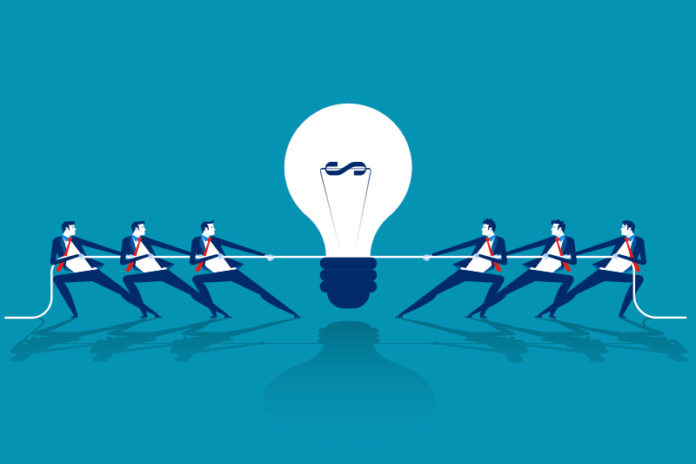 When you go to buy something in a store, do you like having a choice in what you're shopping for? Of course you do—, because having a choice means that companies must improve their respective products to make them appealing to consumers. This competition is at the core of capitalism and serves as a major driver of innovation and business in America.
The concept of patent wars is nothing new in America. Many different businesses and corporations have often worked hard to secure a patent for the purpose of using it in litigation later as either an offensive or defensive business move. The Wright brothers, who are credited as being the inventors of the airplane, used their patents to keep others from building their own airplanes. Alexander Graham Bell, credited in history books for inventing the telephone, was involved in 600 different lawsuits over the span of 11 years over patent infringement claims, according to Anton A. Huurdeman's "The Worldwide History of Telecommunications." Apple famously went to "war" with Google with its own patent infringement claims, accusing the other company's Android operating system designed for mobile devices as infringing upon Apple's mobile operating system and graphical user interface patents. Sony and Kodak went after one another in 2004 in a patent war waged over digital phones that wasn't resolved until 2007.
Now the patent wars have come to the tobacco industry.
The fight over patents has been accelerated in recent years by the rise of technology in business. In the case of the tobacco industry, the steady decline of smoking year after year and the desire to create reduced-risk alternatives to combustible cigarettes has led many tobacco manufacturers to look for other opportunities in the marketplace. In recent years, the tobacco industry has seen a wave of next-generation products being introduced, from e-cigarettes to tobacco-free oral nicotine products and heat-not-burn. These products are not like their predecessors and often have been developed and brought to the market with an accompanying patent. Those patents are now taking center stage in contentious court cases pitting different tobacco businesses against one another as the competition for market dominance heats up (no pun intended).
Yesterday's Wars
One of the biggest patent infringement cases to hit the tobacco industry, which involved Imperial Tobacco, Altria Group and R.J. Reynolds Tobacco Co., was over an e-cigarette patent created by Hon Lik. After losing his father to lung cancer, Hon Lik set out to create a cigarette product that produced vapor instead of smoke. He patented his invention in 2003 and presented it to the company he worked for, Golden Dragon Holdings. Impressed by what would come to be known as the e-cigarette, they changed the company name to Ruyan, a word that translates to "like smoke" in Chinese.
The company struggled, but news of Lik's invention soon spread throughout the tobacco industry and spawned the development of many similar devices. Lik sued the creators of some of these copycat devices but was unable to keep up with the number of e-cigarette products that were being created and brought to market. In 2013, Lik sold the e-cigarette division of his company, Aragonite International, to Imperial Tobacco's Fontem Ventures for $75 million. The deal included his e-cigarette patent, and Fontem Ventures began filing patent infringement lawsuits against other e-cigarette companies.
In 2016, Fontem Ventures filed patent lawsuits against Altria, which manufactured e-cigarette products MarkTen XL and Green Smoke, as well as R.J. Reynolds, who manufactured Vuse. The aim of the lawsuits was to block the manufacturing and use of these devices and also to be awarded some of their sales. Altria and R.J. Reynolds pushed back and became entangled in a long, costly legal battle waged in an effort to see who would dominate the early e-cigarette business.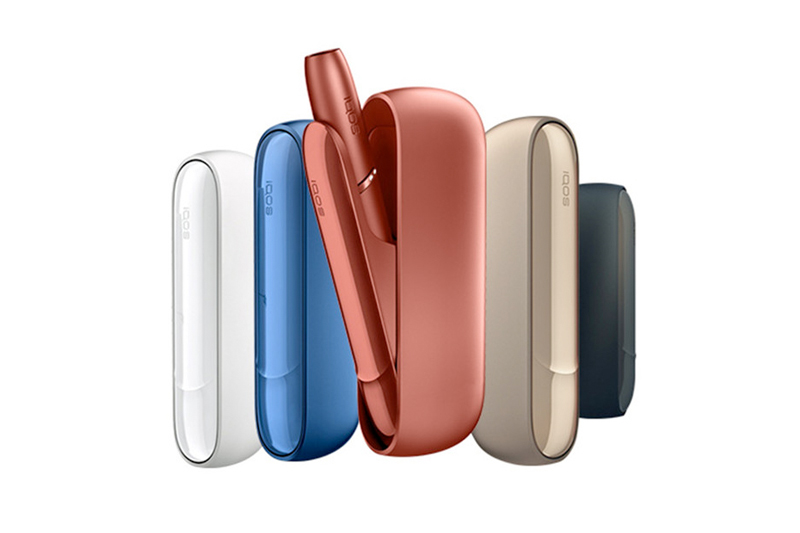 One of the most recent patent cases to dominate headlines involving the tobacco industry was the patent dispute between R.J. Reynolds (Reynolds), a subsidiary of British American Tobacco, and Philip Morris International. Through an exclusive 2019 licensing agreement with Philip Morris International (PMI), Altria Group was able to sell and market PMI's popular heat-not-burn tobacco product IQOS in the U.S. In April 2020, R.J. Reynolds filed complaints with the U.S. International Trade Commission (ITC) and the U.S. District Court of the Eastern District of Virginia against Philip Morris International, Altria and some of its affiliates in an effort to stop the defendants from importing and selling its popular IQOS heated tobacco device system in the U.S. In late September 2021, the ITC ruled that the IQOS device did infringe upon two of Reynolds' patents.
Although Philip Morris International and Altria were forced to stop importing IQOS into the U.S., this decision was not the end of this "patent war." In January 2022, a three-judge panel from the federal Patent Trial and Appeal Board determined that all of Reynolds's claims for the "915" patent and several claims associated with its "542" patent were unpatentable. A Philip Morris International affiliate earned two federal patent victories involving its heat-not-burn technology that was at the center of its dispute with Reynolds. Even these Patent Trial and Appeal Board decisions are not truly "final," however, and Reynolds indicated they would continue to pursue this patent dispute in the courts by appealing the Patent Trial and Appeal Board's decision.
This is becoming an all-too-common story for tobacco businesses today. It's important to understand what a patent is and the role that patents play in modern business. Patents protect intellectual property and give companies a temporary competitive advantage over their competition. In recent years, however, patents have been weaponized and used as a way to sideline other businesses, stifle innovation and dominate a product category by way of clearing the marketplace of any product that offers even the slightest bit of competition.
The Neverending Trial
Kretek International, the parent company of Tobacco Business magazine publisher Tobacco Media Group, found itself involved in one of these long, drawn out patent infringement cases. This specific instance of the patent dispute begins with U.S. Patent No. 9,161,908 (the "908 patent"), which was issued in October 2015. This patent, which named Per-Gunnar Nilsson as the inventor, covered pouches containing nicotine bitartrate in free salt form. Early manufacturing of these nicotine pouch products was performed by Thomas Ericsson and his company, TillCe AB, which owned 50 percent of the patent. In 2016, Swedish Match North Europe and TillCe AB entered into business agreements for the acquisition of rights to certain intellectual property, including the rights to the 908 patent. Through this agreement, Swedish Match purchased TillCe's 50-percent share in the 908 patent to manufacture Zyn. The other half of the patent was and is owned by Burger Söhne Holding AG, makers of the on! nicotine pouch.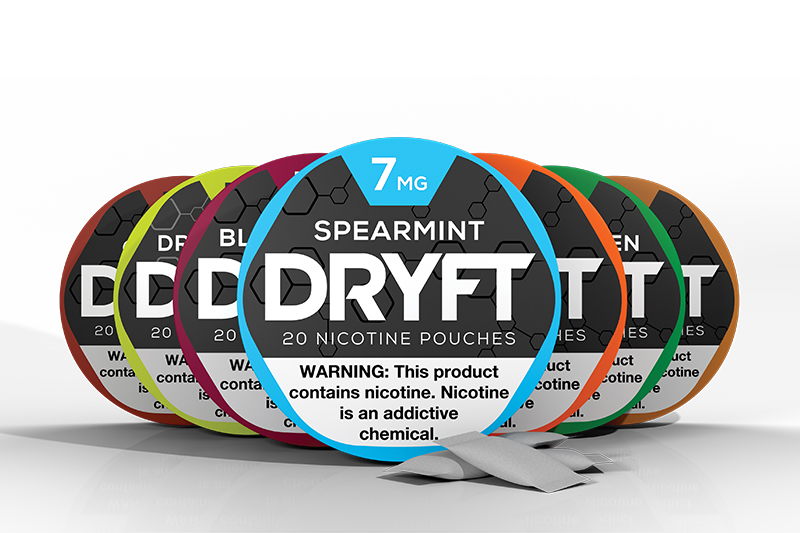 Ericsson is a well-known industry figure and had his own relationship with Kretek International stretching back a decade or more. In 2016, Kretek International began working with Ericsson on the development of a pouch product that used a nicotine polacrilex complex in lieu of a free nicotine salt that did not utilize the patent sold to Swedish Match. That product became Dryft and was introduced in the market in 2016 in 24 different varieties prior to the U.S. Food and Drug Administration's deeming rule cutoff date of Aug. 8, 2016. Shortly after Dryft began appearing on store shelves, Swedish Match sent Kretek International a letter claiming that Dryft was in violation of not only patent rights but also trade dress infringement because Dryft's branding looked too similar to that of Zyn.
By mid-2017, Swedish Match and Kretek International had negotiated a comprehensive settlement agreement where Kretek International agreed to make some changes to Dryft's packaging in exchange for a full release of all claims. Separately, Swedish Match pursued legal action against Ericsson and TillCe AB in a private Swedish arbitration.
In 2019, Kretek International announced that it had formed a new operating company, Dryft Sciences LLC, which was responsible for leading the national rollout efforts for the Dryft nicotine pouches through expanded production, distribution and marketing efforts. In response to this news, in February 2020, Swedish Match again asserted its intellectual property rights claims against Kretek International, Dryft Sciences, The Art Factory AB and TillCe AB by filing three cases against the parties in three different jurisdictions: 1) a patent infringement action in the ITC; 2) a trade secret action in the Western District of Kentucky and 3) a patent infringement action in the Central District of California—thus restarting the legal battle that appeared to have been settled years before.