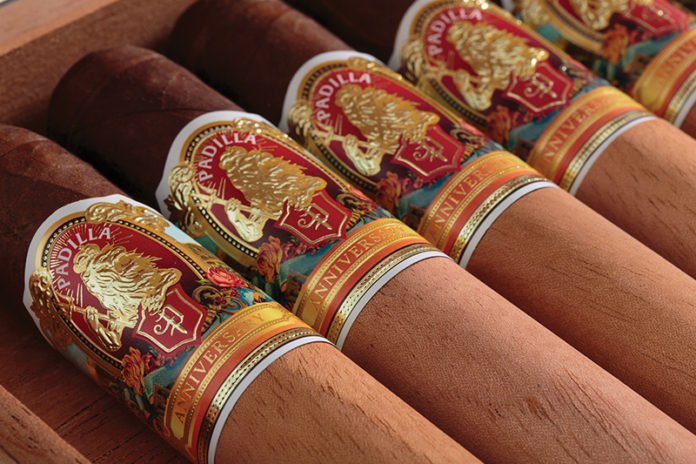 Ernesto Padilla is no stranger to government adversity, which gives him and his boutique cigar company a unique perspective in these FDA-worrisome times. It was the death of his father in 2000 that brought life to the Padilla Cigar Company in 2003. While it's common for small-batch stogie businesses to be backed by family tobacco roots, this one was built on a foundation of an extraordinary family history, soaked in romance and revolution. And yes, cigars were in the picture—literally.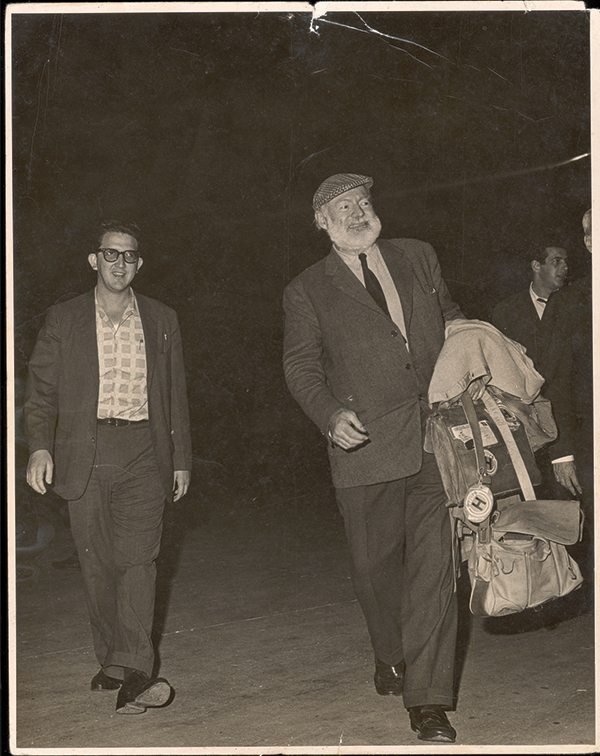 "When he was arrested, the photographs in Time and such always showed him with a cigar; cigars and he were never far away, so it was a big part of his growing up and his culture," recounts Padilla, owner and founder of Padilla Cigar Company, speaking about his Cuban-poet father, Herberto Padilla, who was imprisoned by the Fidel Castro regime in 1971 for speaking out and writing against the government. Herberto Padilla is often written about as Cuba's "foremost modern poet."
In 1979, when Ernesto was six years old, he and his mother, also a Cuban poet and artist, were allowed to leave their country for the U.S.; his father was not allowed to join them until a year later when he was exiled.
During the many years that Herberto was held captive and later put under house arrest by the Cuban government, many friends and intellectuals wrote to Castro to release him. One of these was Ernest Hemingway, who Ernesto Padilla was named after by the creative parents who always encouraged him to follow an artistic soul. When his father passed, it was a natural transition for Ernesto to veer off into cigars as his business, creating a family brand in honor of his father (Ernesto's brother, Carlos Padilla, is a silent partner in the Miami-based company).
Padilla Cigar Company named its first four cigars after significant dates in Herberto's history. For example, The Signature 1932 was in honor of the year he was born, the Padilla Series '68 (now discontinued) marked the year he published his first book. The newest cigar, the 85th Anniversary, was released before the August 8 deeming regulation deadline last year and is in honor of what would have been Herberto's 85th birthday.
Padilla Cigar Company entered into a brave new FDA world with "eight cigar products grandfathered in," something Padilla believes will carry them to survival, based on the way the rules are written now, and on expert legal counsel hired by the company. "It looks like grandfathered product makes all the difference here," he says. He guesstimates that if he tried to produce them today—meaning if they weren't grandfathered products—"the lab costs [alone] would be around $7.5 million for testing."
While these predicate products are deemed safe, Padilla expects that 40-50 percent of the industry's cigars will be gone, including, of course, some Padilla cigars that are not grandfathered in.
"I think the key now is to try to get as educated as possible as to what's coming," he says. "There are no stupid questions and there are no limits on questions. The first thing I did when we heard about the deeming regulations was spend $4,000 on a three-hour conversation with an attorney, and it really opened my eyes."
Padilla posits that the cigar industry is on the verge of its next incarnation. "It will become apparent that those that want to be in this industry will get serious."
It's going to be a great time for the cigar consumer, he continues, but not so great for cigar brands. Nevertheless, "it will be a totally different industry in a few years, and I plan to be around," Padilla states on the record. "I've been through worse—namely, SCHIP followed by the Great Recession. So this is a bureaucratic slowdown, but not the end of cigars."
For more information on Padilla Cigars, visit padillacigars.com.
– Story by Renée Covino