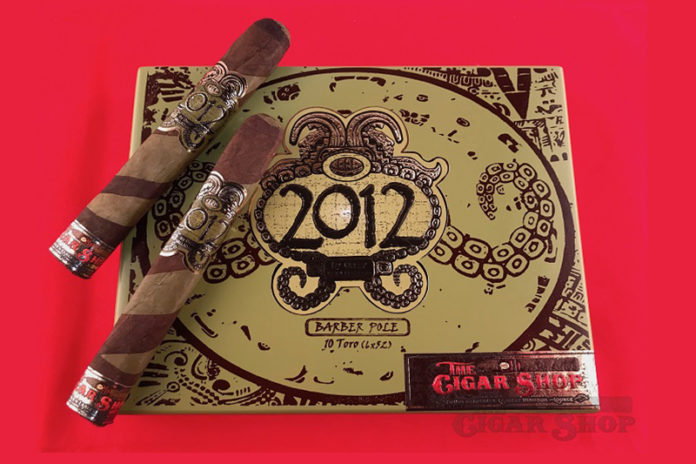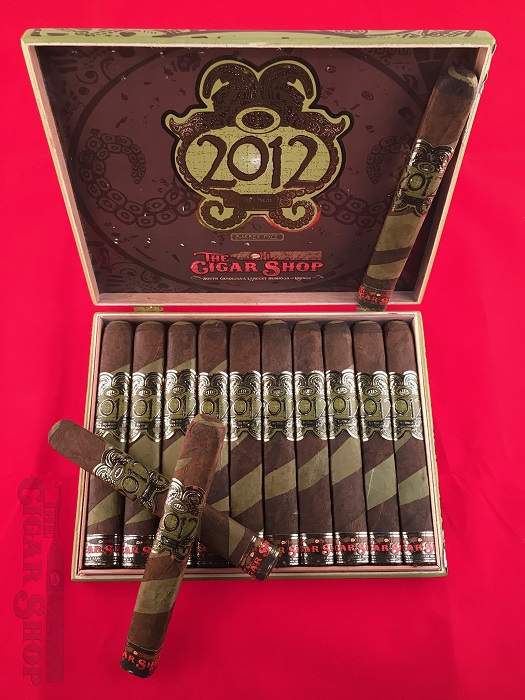 The Cigar Shop, based in the Carolinas, is teaming up with Oscar Valladares Tobacco & Co. for an exclusive cigar. The two companies announced an extension to the 2012 by Oscar line–the 2012 by Oscar Barber Pole. This exclusive cigar features a rare combination of candela wrapper and comes in a box-pressed format. The Cigar Shop commissioned 200 boxes of the 2012 by Oscar Barber Pole and will make it available in its retail stores located in Monroe, N.C., Myrtle Beach, S.C.., and online at thecigarshop.com.
"We were thrilled to be given the opportunity to work with Oscar on this 2012 line extension," says Mark Boley, co-owner of The Cigar Shop. "Oscar and his team really focused on what we were looking for to offer to our customers. The end result is absolutely stunning. We are confident you will enjoy it as much as we have!"
Todd Johnson, co-owner of The Cigar Shop, added: "Keeping consistent with our philosophy for exclusive cigars, we want to offer a unique experience for our customers. When we approached Oscar about doing a project, we discussed how important this was. Oscar not only delivered on bringing something unique, but he took it to a whole new level. This is one of the most unique cigars to hit the market in some time."
The all-box pressed line consists of three blends, each highlighting a different wrapper: Connecticut Shade, Corojo, and Maduro. The 2012 by Oscar line commemorates Oscar Valladres' five years in the cigar business. While barber poles are not new to the market, the 2012 by Oscar Barber Pole twists the wrappers in an asymmetrical manner providing a variance in spacing around the cigar. The 2012 by Oscar Barber Pole is available in a Toro (6 x 52) format.
The 2012 by Oscar Barber Pole will be priced at $8.97 and will be available in 10-count boxes. To purchase this item, visit thecigarshop.com.