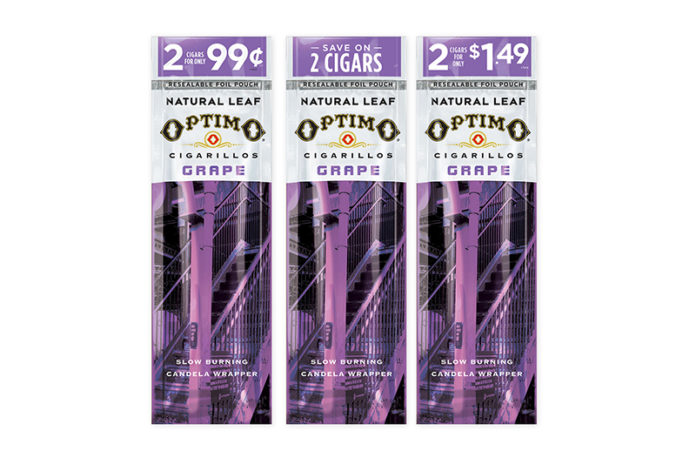 Optimo Natural Leaf Cigarillos are expanding with a new grape blend that also features a candela leaf wrapper.
Optimo Natural Leaf Grape Cigarillos will come packaged in two-count, resealable foil pouches. Each of these cigarillos pairs a top-quality, natural leaf wrapper with an unique blend of imported tobaccos that will deliver a smooth, rich, satisfying taste.
Optimo Cigarillos are available in "2 for 99¢", "Save on 2" and "2 for $.149" pouches. For more information or to place an order, contact Swisher International at (800) 874-9720.
For all the latest news from Swisher International, visit swisher.com.